What Happened To Talan Torriero From Laguna Beach?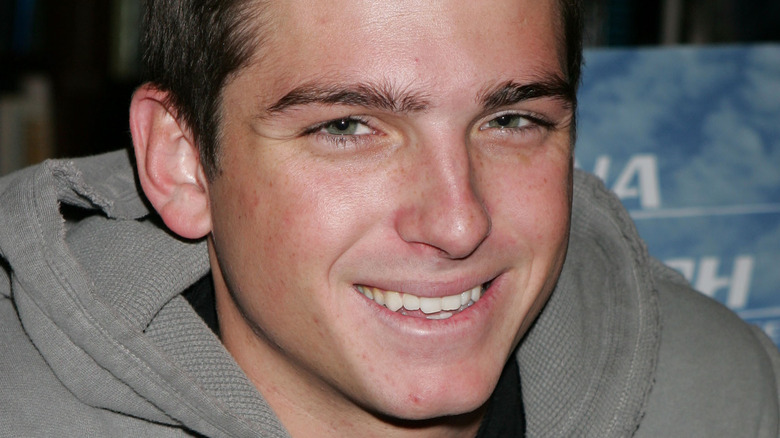 David Livingston/Getty Images
The first season of "Laguna Beach" centered around the messy love triangle between Stephen Colletti, Kristin Cavallari, and Lauren Conrad, but there were many supporting friends that made a memorable impression on fans. One such cast member was Talan Torriero. Although he looked like the fresh-faced boy next door, Torriero was known for being quite the Lothario. Although MTV made it seem as if Conrad was pining after Colletti, she shared on the "Back to the Beach with Stephen and Kristin" podcast that she was hooking up with Torriero. "I'll say this — this is terrible. They were always like, 'Everybody wants Stephen,' but, like ... I was hooking up with Talan," Conrad shared.
Conrad and Colletti graduated after "Laguna Beach" Season 1, and Torriero would go on to star in Season 2 with Cavallari. However, although it seemed as if he was still attending high school, he later revealed a surprising fact about his senior year.
Talan Torriero tried his hand at Hollywood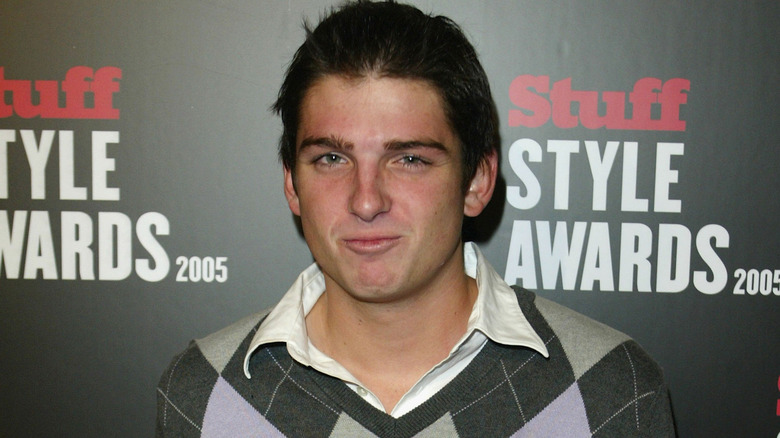 Michael Buckner/Getty Images
"Laguna Beach" was about following the lives of high school students living in their cozy beach town, but Talan Torriero revealed that he wasn't even a student during Season 2. In a TikTok video, Torriero told fans that he had broken his leg in a football injury during senior year. After some reflection, he decided to get his degree early and move to Los Angeles to pursue a career in Hollywood. The reality star even managed to snag Joe Simpson as his manager. However, in order to look like he was still in high school, Torriero would have to drive from Los Angeles to Laguna Beach to film his scenes.
Torriero's entertainment career didn't last too long. He was slated to co-host MTV's "Total Request Live," but he blew it off for partying (via E! News). The no-show may have cost him a role in "The Hills." Torriero shared, "They were pretty upset with me for a long time. It was a bad move on my part. I was a young punk kid, I didn't know any better ... So I don't know if there was bad blood and maybe that's why I wasn't at all featured on The Hills even as a guest person, or just because I didn't really have a storyline." Torriero's life may have turned out completely differently if he had made his "TRL" gig, but he has settled in nicely in his life outside of Hollywood.
Talan Torriero is living in Nebraska and expecting his third child with wife Danielle
Many of the "Laguna Beach" castmates have gone on to get married and have families, and Talan Torriero is settled down as well. The Southern California native is now living in Nebraska with his wife and two young kids. "Quite a change. I could never imagine myself being an 18-year-old kid filming a reality show on the beach in Orange County living in Nebraska, let alone even knowing where Nebraska was on a map. But I'm loving my life," he told Us Weekly.
Talan married Danielle Torriero in 2014 and together they share their son Bronson and daughter Hudson. On December 20, 2022, he revealed they were expecting a surprise third addition to their family. "Oops baby due June 2023," he posted on Instagram.
While Torriero is no longer a reality star, he is still entertaining fans with his TikTok videos. He also shared that he makes a living as a performance marketer and makes social media ads for clients such as Smile Direct Club and NordicTrack. The former "Laguna Beach" star has come a long way since his partying days, but he is still the fun-loving Talan that we have come to know.