Kathryn Newton's Journey To Becoming A Marvel Star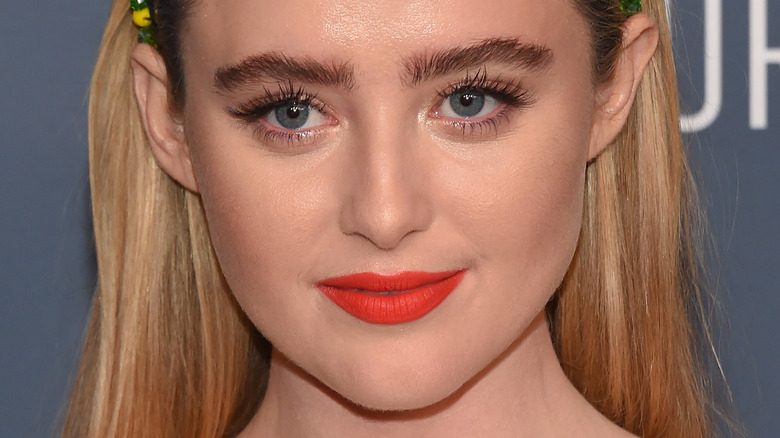 DFree/Shutterstock
In February 2023, Kathryn Newton made her Marvel debut, playing Cassie Lang in "Ant-Man and the Wasp: Quantumania." She replaced "Avengers: Endgame" actor Emma Fuhrmann as Paul Rudd's on-screen daughter in the film, which also stars Evangeline Lilly, Michael Douglas, Michelle Pfeiffer, and Jonathan Majors.
Although the Florida-born actor might not be a household name just yet, she's probably starred in something you've seen — whether that's critically acclaimed dramas like "Three Billboards Outside Ebbing, Missouri," Big Little Lies," and "The Society," or comedies like "Blockers" and "Pokémon: Detective Pikachu." Still only in her mid-20s, Newton has over two decades of acting under her belt and has always chosen to work on different projects where possible, hence her eclectic filmography. So, her experience, plus her rising star status, certainly makes her a great addition to the Marvel Cinematic Universe.
But how exactly did she get to this point? It turns out that Newton, who started out dreaming of a career on Broadway, has made a series of strategic career moves to land a dream role in the MCU. She's also learned as much as possible from every project she's worked on, and has a great group of friends — which includes fellow actors Camilla Mendes, Madelaine Petsch, and Lana Condor — around to support her. Keep reading for the full scoop on Kathryn Newton's journey from childhood to becoming a Marvel star.
She made her television debut at age four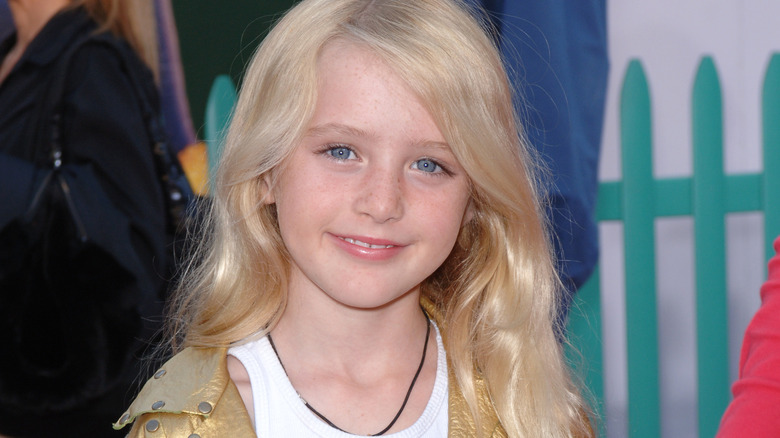 Featureflash Photo Agency/Shutterstock
Kathryn Newton got her start in acting when she was just four years old. She recurred on the soap "All My Children" from 2001 to 2003, playing Colby Marian Chandler, the daughter of David Canary and Marcy Walker's characters, Adam Chandler and Liza Colby. At the same time, Newton kept busy and honed her acting skills by working on commercials and two short films, "Abbie Down East" and "Bun-Bun." In 2008, Newton scored another major role, playing Louise Brooks in the Jay Mohr-led comedy "Gary Unmarried."
For some actors, working so much before they become a teenager can have pretty dire consequences, but luckily, Newton has very positive memories of being a child actor. "I just dressed up like a princess every day. It was the best. They had candy everywhere, and I remember the cameras looked like giant robots you could swing on, like something in a playground," she recalled in an interview with Nylon.
In all that time, she never lost her passion for acting. Instead, working on "Gary Unmarried" just gave even more of an appreciation for her craft. "The show was directed by Jim Burrows, so I was working, already, with the greats. I learned that I liked that — I liked being surrounded by really smart, interesting [artists]," she told HuffPost. The actor has continued to carry her career forward with that same mindset.
She tried to have a normal high school experience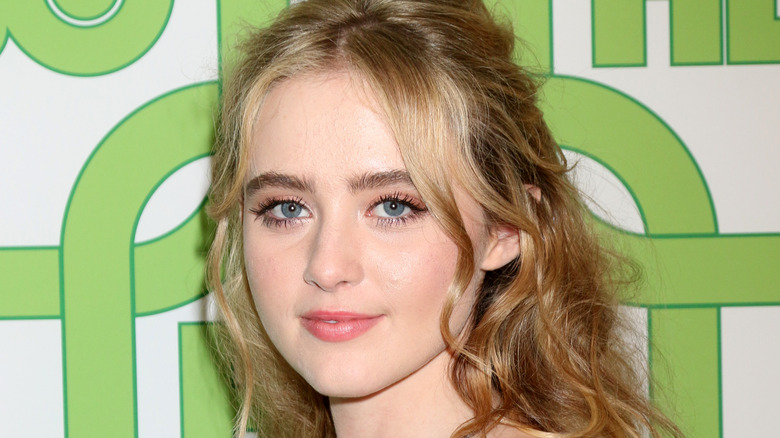 Kathy Hutchins/Shutterstock
Despite developing her love of acting quickly, Kathryn Newton didn't want it to become her sole focus at such an early age. She wanted to have some aspects of a normal childhood — like going to a regular school. This was important to her throughout her entire education, but particularly during her high school years. She refused to be home-schooled, instead yearning for a normal high school experience amidst her burgeoning acting career.
Newton attended Notre Dame High School in Sherman Oaks, California, having moved there from Florida when her career started to pick up pace. However, her career took its toll on her high school experience because she was absent so much. "I ran for president every year, but nobody knew who I was because I missed so much of it. They were like, 'Who's Kathryn Newton? Does she even go here?'" Newton recalled to Nylon. Filming movies like "Bad Teacher," in which she played student Chase Rubin-Rossi, alongside Cameron Diaz, Justin Timberlake, and Jason Segel, ended up being a more apt high school experience for Newton.
Acting is not a job for Kathryn Newton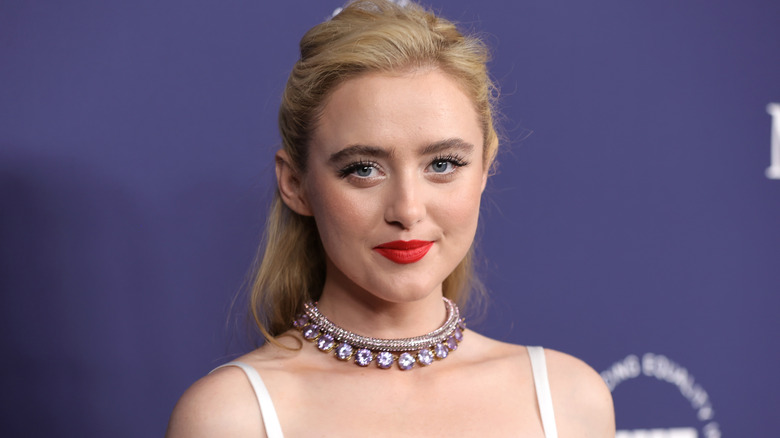 Amy Sussman/Getty Images
There are certainly plenty of actors who view acting solely as a job and a means to an end that comes with a big paycheck. However, Kathryn Newton is not one of them. The "Paranormal Activity 4" star lives and breathes acting, only becoming more and more passionate about her career and the entertainment industry with every role she takes on. "When you go to work, real life almost pauses, if you're lucky enough to land in something where you can let go and forget yourself," she explained to Nylon. "The whole time, you're creating around people who are interested in the same things you are, working together to make something great. I don't think it's right to call it work."
Newton embodies this ideal every time she acts, getting completely lost in her characters. One notable example of this was when she played Amy March in the 2017 "Little Women" miniseries alongside Maya Hawke, Willa Fitzgerald, and Annes Elwy. Newton portrays Amy from age 12 to 21, which was somewhat unusual, as that age range would typically be split between two actors. However, it helped Newton make her performance feel more real. "That way I got to live in it. I got to feel how Amy felt ... I got to really give it depth, and I think my performance is better," she told HuffPost.
Golfing became her 'back-up plan'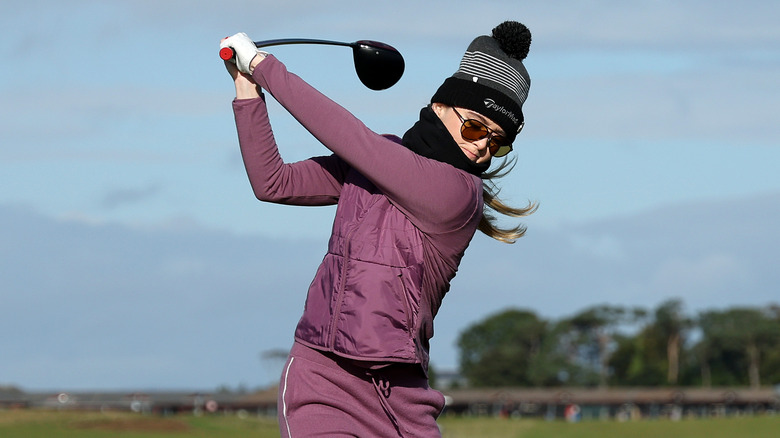 Richard Heathcote/Getty Images
Kathryn Newton's profile as an actor has rapidly been on the rise, and her role as Cassie Lang in "Ant-Man and the Wasp: Quantumania" might just make her a household name. However, the actor is actually pretty famous for a surprising athletic pursuit; golf. This started out as something she did for fun with her dad growing up, and when she started playing in competitions, he continued to take an active role caddying for her.
Like acting, Newton developed a deep passion for golf over the years, and her participation on her high school team gave her the nickname "Kathryn the Golfer." Golfing had to be put on the back burner a bit as she started acting more, though, and as she revealed on "The Tonight Show Starring Jimmy Fallon," she considers the spot her "back-up plan." She even gave up her place to qualify for the U.S. Golf Open in 2012 to star in "Paranormal Activity 4."
According to Newton, there are a lot of parallels that go into mentally preparing to do both on a professional level. However, it seems like there's one big reason that Newton was drawn more toward acting than golfing. "Acting's way easier than golf," she admitted to CNN. "I [don't] say that lightly because I have respect for my acting and my fellow actors. When I see the pros out here today, I feel like they're magicians or something."
She's worked with Lucas Hedges a lot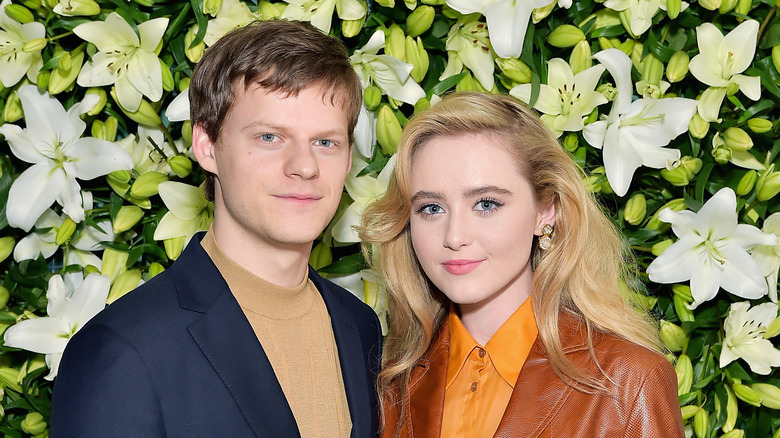 Stefanie Keenan/Getty Images
It is often the case that as they work together, actors become friends, and if they're lucky enough, they get to work with each other again. Take Adam Sandler, who's made a habit of working with stars like Jennifer Aniston, Steve Buscemi, and Drew Barrymore. Kathryn Newton has also been lucky enough to do this, gravitating toward working with Lucas Hedges throughout her career. "We never get to see each other because we're always on the other side of the world filming, and I joke that we need to make another movie together in order to hang out again. And basically, yes, we do," she told Refinery29.
The pair first worked together in 2017 on the true-to-life coming-of-age drama "Lady Bird," which starred Saoirse Ronan. Then later that same year, Newton and Hedges reunited as on-screen siblings in "Three Billboards Outside Ebbing, Missouri," before co-starring in "Ben is Back" together in 2018. Although wildly different, each project they've worked on together has been an intensely emotional drama with a lot of heart.
Telling real and raw stories is something which Newton loves about acting, and she takes inspiration from Sandler, hoping to work with some of her other co-stars again in the future, too. "I cannot wait for the day when I can call up my friends like Maya [Hawke] or Willa [Fitzgerald] from 'Little Women' or Gideon [Adlon] from 'Blockers' and be like, 'Hey, I have this really cool script. Let's do this.' ... That's my dream," she told HuffPost.
Starring in Pokémon: Detective Pikachu took Kathryn Newton back to her childhood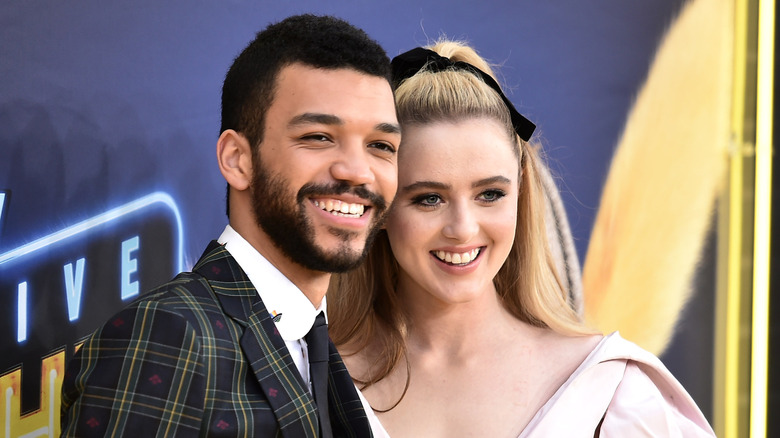 Steven Ferdman/Getty Images
In 2019, Kathryn Newton added to the long list of impressive screen talent she's worked with during her career, joining the cast of "Pokémon: Detective Pikachu" alongside Ryan Reynolds, Justice Smith, Suki Waterhouse, Rita Ora, and Bill Nighy.
Newton starred as Lucy Stevens opposite Smith's Tim Goodman in the film, which became one of the biggest and most defining projects of her early career. Working on the feature opened so many doors for Newton and allowed her to work on her own stunts and learn about motion capture on the big screen. And, she told Collider that working on a project which allowed her to fully utilize her imagination was so special. However, the thing she loved most about the film was the way it took her back to her childhood. "It's like your childhood dream come true, what it would be like to have a Pokémon to be your best friend."
What's more, Newton told Refinery29 that as a Pokémon fan, she'd practically been preparing for this role her whole life. "On my first day of school, I had a Pikachu backpack and now in the movie I have Psyduck on my back, so it's like I was training for this movie."
Kathryn Newton proved how tough she is for Big Little Lies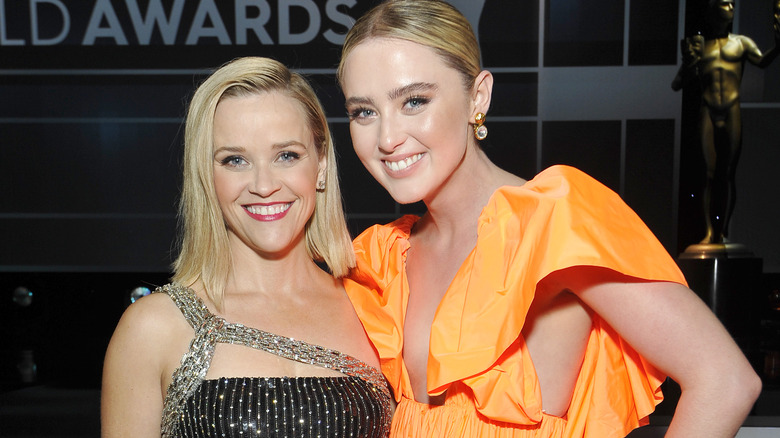 John Sciulli/Getty Images
With experience that included "Lady Bird," "Three Billboards Outside Ebbing, Missouri," and "Supernatural," Kathryn Newton was no stranger to intense dramas. Her previous roles made her the perfect choice to play Reese Witherspoon's teenage daughter Abigail in "Big Little Lies," and she was just as passionate about the part. "I love those [daughter] roles because they're universal stories that everyone can relate to," he told HuffPost. In the same interview, Newton also stressed how great it was to be part of a series like "Big Little Lies" that helped spark a movement for women off the screen, too.
The actor was certainly given her time to shine. However, the director initially had some concerns about whether she could bring the energy he needed. "When I met [director] Jean-Marc [Vallée], he was like, 'I don't know if you can be tough,' so I flipped off the camera. 'Well, that's as tough as I can be.' The next thing I knew, I was at the table read sitting with Nicole, Reese, Shailene, Zoë, and Laura, and I was just watching them," Newton recalled to Vanity Fair.
After proving her toughness, though, Newton almost had to turn down the part of Abigail due to a scheduling conflict with "Pokémon: Detective Pikachu." Luckily, she had her on-screen mom Reese Witherspoon to turn to for support. Witherspoon made a call to Universal Studios, and the rest was history.
Kathryn Newton is an in-demand star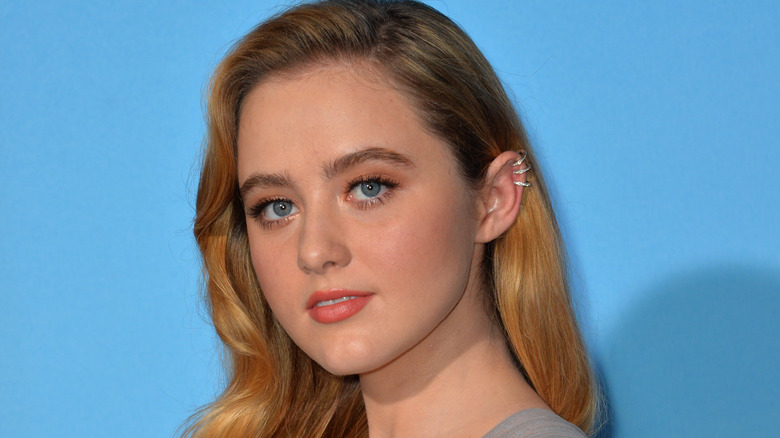 Featureflash Photo Agency/Shutterstock
Working on "Little Women" was a big learning opportunity for Kathryn Newton, who revealed that she was really able to lean into new acting techniques. "It was a different kind of filmmaking where I had to learn to be in character for a really long time. Now, I never want to do anything else," she explained to HuffPost.
Newton's experience working on the series was sandwiched in between two other projects, making her an incredibly in-demand star. Prior to shooting the period drama miniseries in Ireland, Newton was busy filming the comedy film "Blockers" in Atlanta for five months. "Then I went home for a week, and then I started my pilot 'Wayward' in Vancouver. I started at 5:30 in the morning and wrapped at 10:30 p.m., and made a flight at 10:50 — I made my flight by two minutes. And then I got here, and I got to the premiere of 'Three Billboards' in New York," Newton recalled to Women's Wear Daily.
The aforementioned pilot was for a "Supernatural" spinoff series called "Wayward Sisters," but The CW chose not to move forward with the spinoff, opting to pick up "Legacies" instead. Although, perhaps fate has a little something to do with it, since the next few roles Newton landed led her directly to the inner circle of the MCU.
She lived a better version of The Society in real-life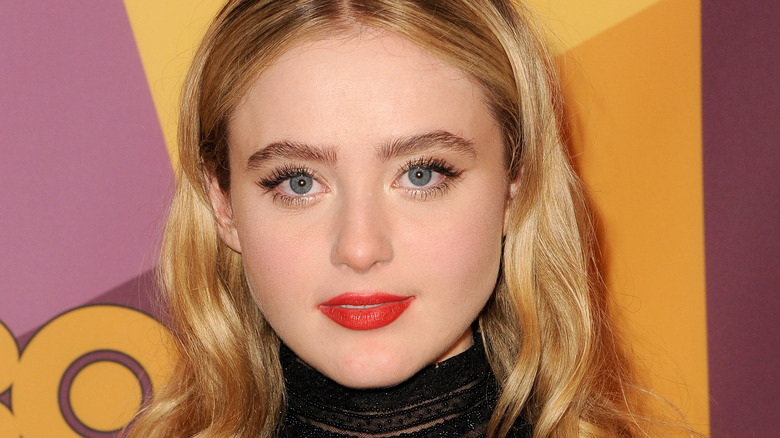 Tinseltown/Shutterstock
On TV, Kathryn Newton is best known for playing Allie, the reluctant leader of a group of parentless teens in West Ham, Connecticut, in Netflix's "The Society." After discovering that everyone in their town has simply vanished, and that West Ham is supported by a never-ending forest, Allie and her classmates must come up with their own rules and society to survive.
The drama is dark, but in reality, a world with no parents for the 20-something-year-old was a pretty great experience. During the three months it took to film the series, Newton lived on a farm in Boston. "It was fun because I got to have everyone come over all the time, and we would have big dinners. It was the better version of 'The Society,' because we were all young and free and didn't really have any authority figures," she told Refinery29.
Although the show was canceled after just one season, Newton was overwhelmed by the fan support for the series, and told Elle that the show holds a special place in her heart. "'The Society' has done a lot for me in my career, so I'm grateful for what it's given me."
She challenged herself creatively with Freaky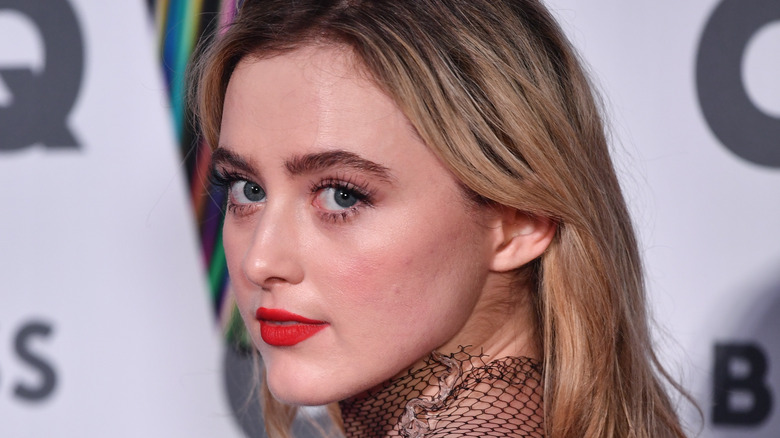 Gareth Cattermole/Getty Images
Starring in "Paranormal Activity 4" in 2012 was a turning point in Kathryn Newton's career. The actor told The Hollywood Reporter that it gave her the freedom and confidence to feel like she could do anything. So when writer-director Christopher Landon and producer Jason Blum called her up to talk about a role in the comedy slasher film "Freaky," she jumped at the chance to work with the duo again. This time around, she took something else away from the project, feeling creatively challenged — and fulfilled — with her role as teenager Millie, who unintentionally swaps bodies with a middle-aged serial killer.
Playing the Blissfield Butcher (Vince Vaughn) gave Newton a completely different creative experience behind the scenes. "Usually, I do my work by myself and in collaboration with the director. For this one, all three of us were involved in creating Millie and the Butcher," she explained to Elle.
She finally got to do a rom-com with The Map of Tiny Perfect Things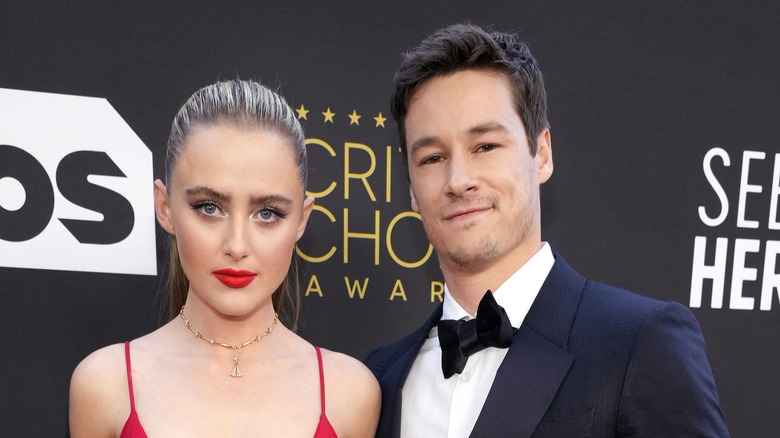 Kevin Mazur/Getty Images
While discussing her long-standing friendship and working relationship with Lucas Hedges, with whom she's only appeared in dramas, Kathryn Newton joked that the two should switch it up and do a rom-com together. Although it didn't end up being with Hedges, Newton finally got to tick off the major career milestone of starring in her first romantic comedy in 2021 alongside Kyle Allen in "The Map of Tiny Perfect Things."
Though Newton and Allen play teenagers in the film, the "Blockers" star told Harper's Bazaar that it didn't feel like a YA movie. So, for Newton, playing Margaret is just another role that marked the change from teen projects to working in more adult roles. She told Collider that this was a project which really made her grow as an actor, and, having challenged herself creatively on "Freaky," she was really ready to start examining what her career could look like in the future. "You don't know what you're capable of until you try. I'm still figuring it out. But maybe I've got to dream bigger," she told MTV. Who could have known "Ant-Man and the Wasp: Quantumania" would be the evolution of that dream?
Starring in the MCU is her dream come true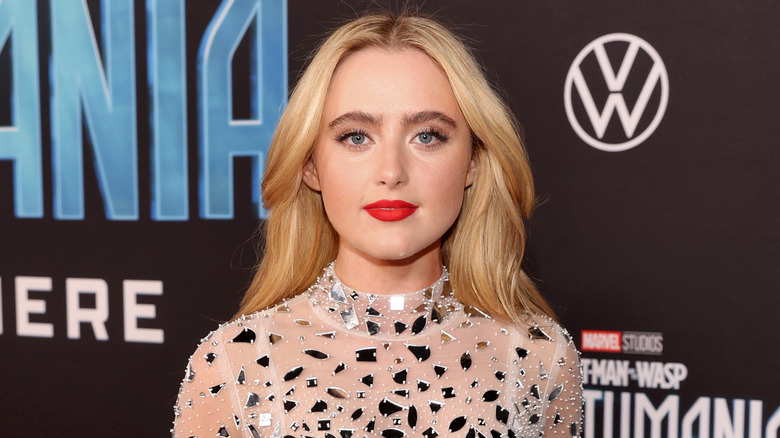 Jesse Grant/Getty Images
There are many actors who dream of getting a part in the MCU — and Kathryn Newton is one of them. "It's a dream come true for me to be a part of the MCU, and I'm so honored and so grateful because I love the Marvel universe so much. Five years ago, if you asked me what my dream was, I would have said, 'To be in a Marvel movie,'" she gushed to The Hollywood Reporter.
Newton is taking over the role of Scott's (Paul Rudd) daughter Cassie Lang, an already established character who was previously played by Abby Ryder Fortson and Emma Fuhrmann. It's not exactly clear why Marvel chose to recast the role, but Newton is trying to make it her own, now that Cassie's story takes center stage. Speaking to Collider, the actor explained that she sees a lot of similarities between herself and Cassie. Newton described them both as disorganized and imperfect, but with a good heart at their cores. "I want to be a hero but I have no idea what I'm doing and I think Cassie Lang is like that ... She's just trying to figure out how to be a good person and you know making a lot of mistakes. She's kind of a mess really, yeah, and so am I."
Kathryn Newton got a lot of stunt training on Supernatural and Pokémon: Detective Pikachu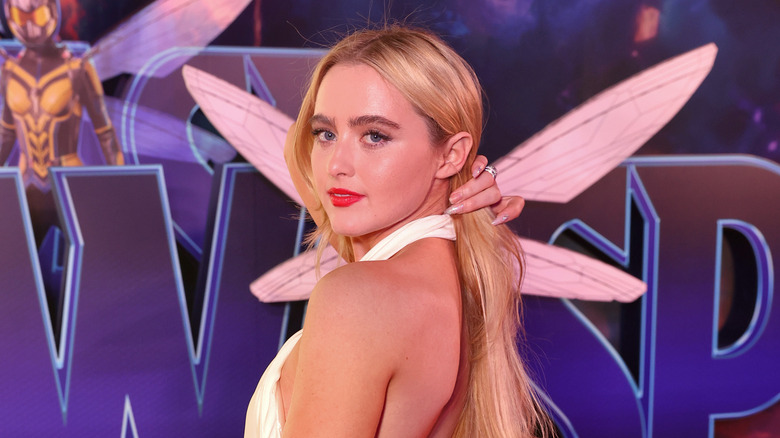 Jesse Grant/Getty Images
The diverse nature of Kathryn Newton's career has been instrumental in helping grow into a well-rounded actor capable of co-starring in a Marvel movie. She's done everything from drama to horror to comedy, so she really knows her stuff. Newton has also worked with visual effects and done plenty of stunts before, which allowed her to dive feet-first into "Ant-Man and the Wasp: Quantumania," which is a stunt-heavy action film.
She had to spend weeks training for the action sequences in "Pokémon: Detective Pikachu," having only experienced stunt work on the set of "Supernatural" prior to that. "That big action sequence took two weeks to film, and then we went to Scotland for two weeks and filmed [more]. It was a lot — I felt like I was on that show 'Wipe Out,'" she joked to Refinery29. Newton may have felt overwhelmed at the time, but she was able to hold her own, and that experience no doubt played a part in her getting a role in the MCU. Newton's character Cassie spends plenty of time jumping around in the Quantum Realm and dodging explosions — plus, it wouldn't be a Marvel movie if there weren't a few good fight scenes, too.