Why Working With Chris Stapleton Was A Dream Come True For Adele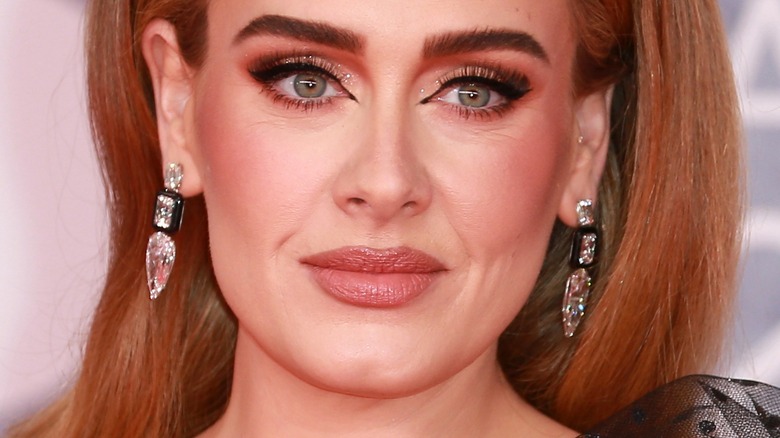 Fred Duval/Shutterstock
There's no doubt that British singer Adele has made a name for herself because of her powerhouse vocals and moving lyrics, but despite her stardom, it isn't as often that she chooses to collaborate with other artists. One of her collaborations, however, was with country music artist Chris Stapleton for a revised version of her song "Easy on Me," on which the two performed the 2021 release as a duet.
Although it would be easy to think that Adele and Stapleton have little in common with one another at the outset, that isn't actually true. In fact, Adele spoke with Rolling Stone during an interview to discuss how thrilled she was to have been able to work with him. Beyond recognizing Stapleton's talent, it turns out that Adele had another reason behind why their collaboration on a new version of "Easy on Me" was such an exciting one for her.
Adele is a longtime fan of Chris Stapleton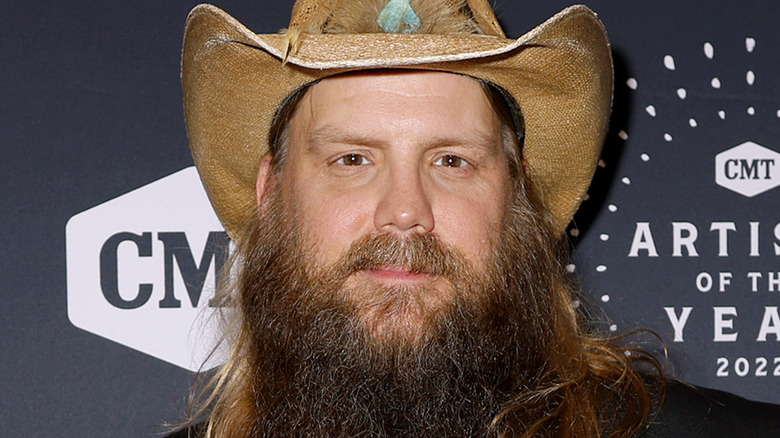 Brett Carlsen/Getty Images
Believe it or not, Adele is a longtime fan of country musician Chris Stapleton. When speaking about their collaboration on a version of "Easy on Me" to Rolling Stone, Adele shared, referring to Stapleton's former band, The SteelDrivers, "Basically, I've been a fan of him since SteelDriver days. I've been covering SteelDrivers for like nearly 12 years now. It's just... his voice is just f***ing brilliant."
As noted by Rolling Stone, Adele has previously covered songs by The SteelDrivers, including "If It Hadn't Been for Love," which was written in part by Stapleton. In the video "73 Questions With Adele" from Vogue (available via YouTube), Adele shared that Stapleton was actually her dream duet partner.
Adele revealed to Rolling Stone that due to the Covid-19 pandemic and subsequent lockdowns, she and Stapleton didn't meet at first. "We had to start over Zoom. It was devastating. Yeah, it's on there and I think our voices work brilliantly together. [He] would've been one person that I would've always have said yes, like 100%."
Adele's collaboration with Chris Stapleton had another benefit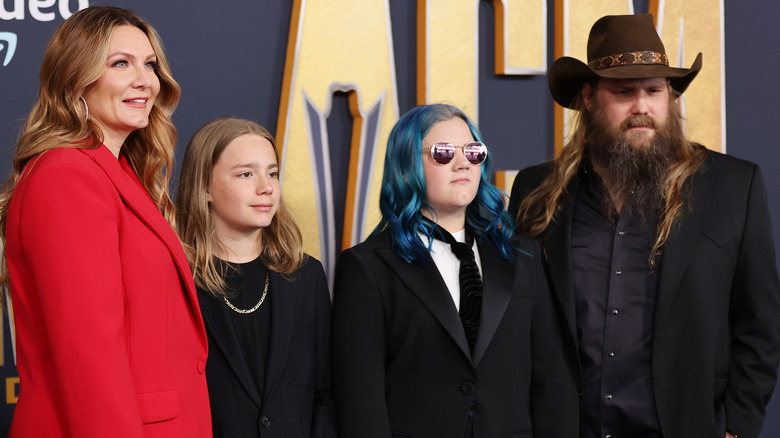 Mike Coppola/Getty Images
If getting a duet between Adele and Chris Stapleton weren't enough of a gift, it was Stapleton's daughter who got another huge benefit out of her father's collaboration with Adele. Stapleton told the story while speaking on the radio show "Katie & Company" (via CMT) and shared of their collaboration, "When Adele called me to ask me to do it, I did stick her on the phone with my daughter real quick. I said, 'Here, talk to Adele real quick.' I got a little bit of dad points there, I think, so that was fun." Per Wide Open Country, Stapleton and his wife, Morgane, have one daughter, Ada.
On "Katie & Company," Stapleton went on to say that Adele didn't seem to be fazed by being put on the phone with his daughter, explaining, "She's so good at verbalizing and conversing and making people feel good, so she obviously was a wonderful conversationalist in that moment."