Meet Beyonce's Lesser-Known Relatives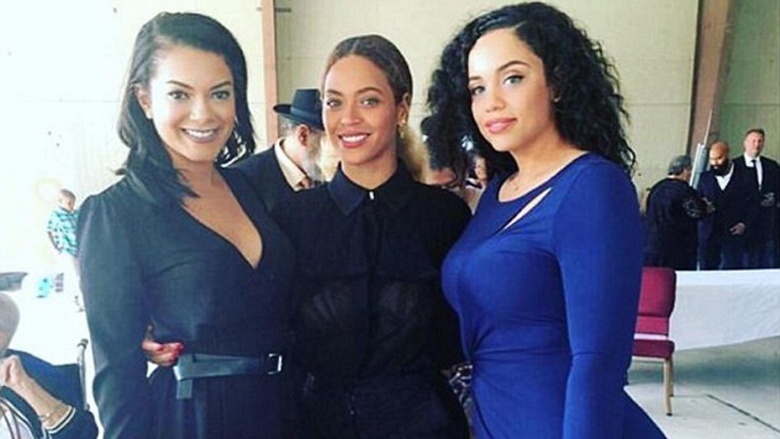 Beyonce may be the biggest star in her family, but she's certainly not the only one. Queen Bey has some pretty amazing blood flowing through her veins. Get to know Beyonce's lesser-known brood and Jay Z's in-laws.
Solange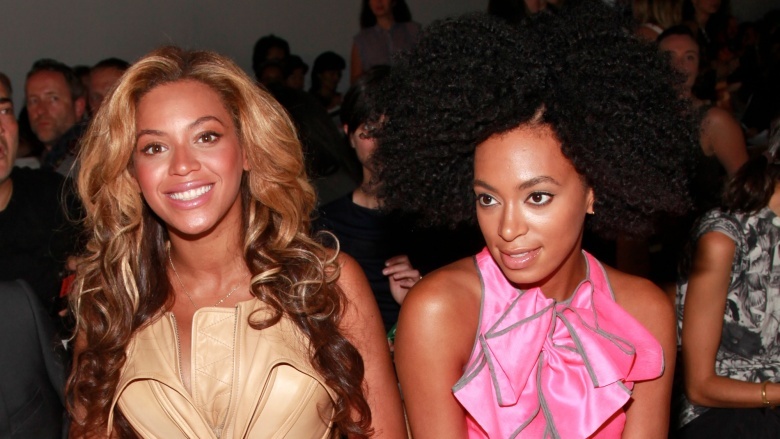 Getty Images
Bey's little sis is an accomplished indie darling as a singer and dancer. Her moves even scored her a role in Bring It On: All Or Nothing. She got her start as a backup dancer for Destiny's Child at 15, even filling in for Kelly Rowland in 2000 when the group opened for Christina Aguilera on tour. Solange had a son, Daniel Julez Smith Jr., at 17. She married music video director Alan Ferguson back in November 2014 in New Orleans, where she currently lives. Ferguson is 23 years older than Solange. To no surprise, there's more to Solange than her going all Chun-Li on her brother-in-law in an elevator.
Mathew Knowles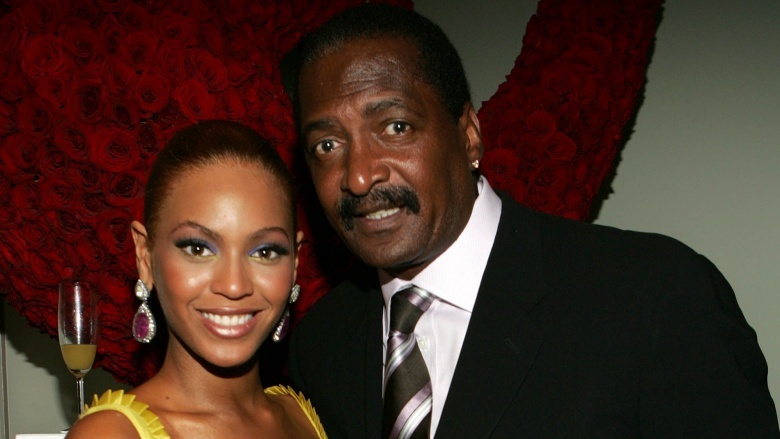 Getty Images
Love him or hate him, Beyonce's dad, Mathew Knowles, knows how to make a buck. Mathew grew up in Alabama, going on to earn degrees in economics and business. After college, he started his business career at a Houston, Texas, McDonald's before moving to the Xerox Corporation, where he worked for a decade. In 1992, he quit his job to focus on making his daughters full-time stars through his music company, Music World Entertainment. Under his Music World imprint, Mathew would go on to start subsidiaries Music World Gospel, Music World Kids, and Music World Country/Compadre, as well as establishing relationships with Sony Music, Interscope, Geffen, A&M Records and more through his work with Destiny's Child and Beyonce. Aside from managing Beyonce and Destiny's Child, Mathew was a producer on Beyonce's 2009 film, Obsessed. In October 2015, he released The DNA Of Achievers: 10 Traits of Highly Successful Professionals, and began offering seminars on how to achieve Beyonce's level of success (good luck, kids). Beyonce dropped Mathew as her manager in 2011, but her father retains the rights to Destiny's Child's music and image.
Mathew's personal life has never been quite as smooth nor successful as his professional one. He divorced Tina Knowles in 2009 after it was discovered he'd gotten actress Alexsandra Wright pregnant during an 18-month-long affair. He later got another woman,Taqoya Branscomb, pregnant as well.
Tina Knowles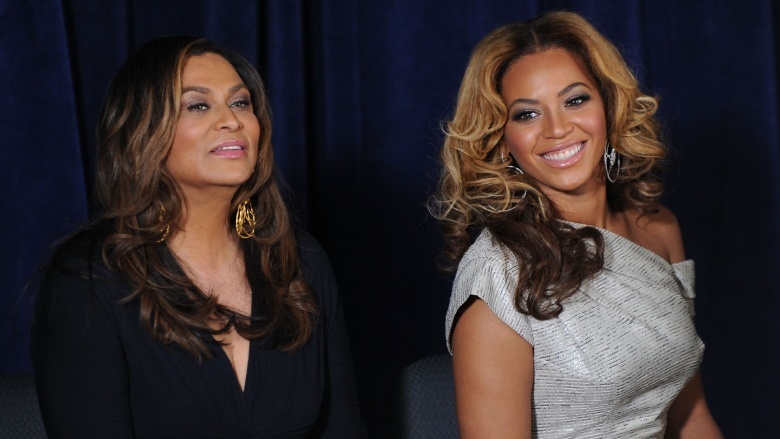 Getty Images
Beyonce's mom, Tina Knowles, is of Native American, African, and French descent. She grew up in Texas, singing in a girl group called the Veltrones as a teen. She married Mathew Knowles in 1980. She opened Headliners beauty shop in 1990, which Ebony reports went on to be quite successful in the Houston area. Tina designed and made Destiny's Child's costumes early in their careers, then went on to use her fashion prowess for the House of Dereon line in 2004. After her divorce from Mathew Knowles in 2009, Us Weekly reports Tina wed actor Richard Lawson in April 2015.
Richard Lawson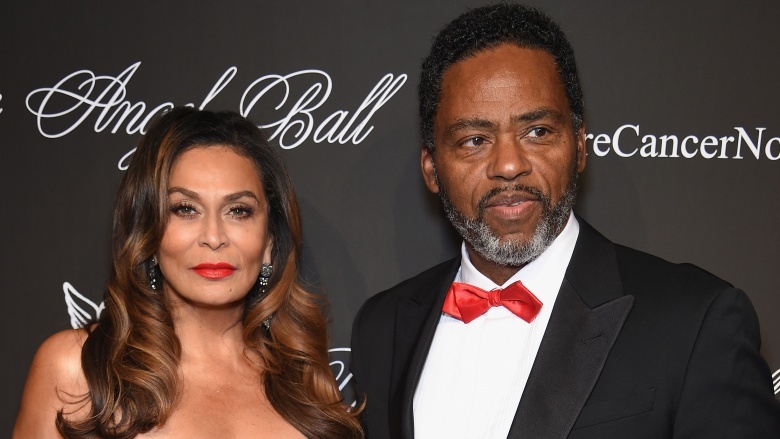 Getty Images
Chances are you've seen Tina's husband and Beyonce's stepfather, Richard Lawson, and not known who he was. The veteran actor appeared in films like Dirty Harry and Poltergeist as well as recurring roles on Dynasty and All My Children.
Bianca Lawson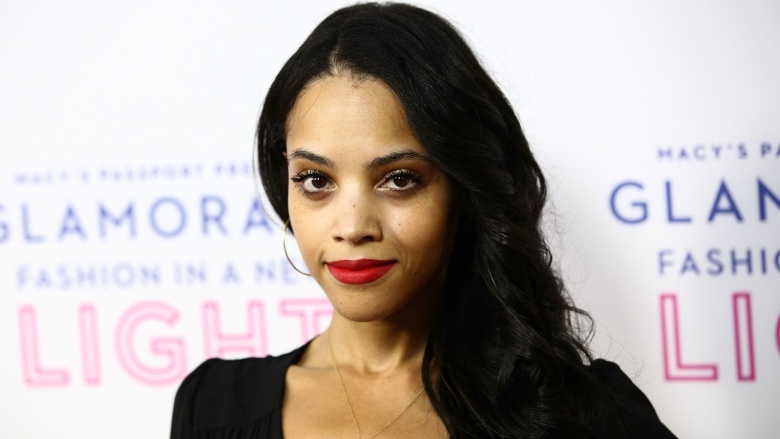 Getty Images
Bianca Lawson has been playing a teenager on TV for 22 years. Seriously! The actress, 36, got her big break on Saved By The Bell: The New Class in 1993. She also appeared in Buffy The Vampire Slayer, Sister, Sister, Dawson's Creek, The Secret Life of the American Teenager, Pretty Little Liars, The Vampire Diaries, Teen Wolf, Witches of East End, and Rogue. She's also been in movies like Save The Last Dance and Primary Colors. Phew! When Tina Knowles married Richard Lawson, Bianca became Beyonce's stepsister.
Kristin Davis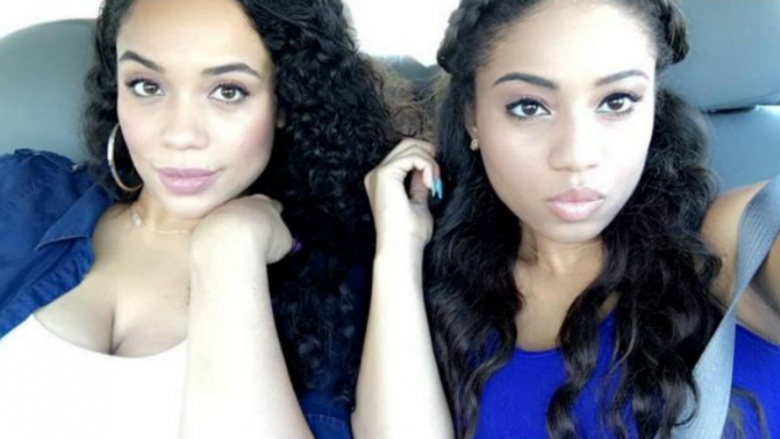 Little is known about Beyonce's cousin, Kristin Davis, who pretty much broke the Internet this week. Davis, a nurse, posted a photo with Bey and her own sister Kelsea from a funeral for their Uncle Skip Beyince. It's believed that Mathew and Tina Knowles named Beyonce after Uncle Skip. Kristin has a couple of children, including a teen, and she looks like their sister, not their mom. Seriously, she looks great in this picture of her and her daughter! It's got to be awkward knowing your mom made the entire Internet thirsty.