What Happened To The Super Bowl Selfie Kid?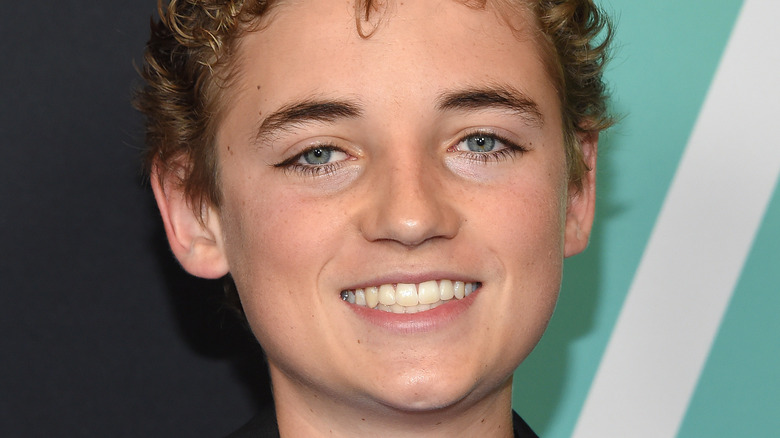 DFree/Shutterstock
Ryan McKenna became the coolest 13-year-old boy when he took a selfie with Justin Timberlake during the 2018 Super Bowl LII halftime show. When the pop star walked by McKenna's seating area singing "Can't Stop the Feeling," the teenager quickly took his opportunity to grab a picture. "I just thought to myself, 'I'll never get this opportunity again in my whole life. I just went for it," McKenna told the Pioneer Press at the time. The moment went viral and he became known as the "selfie kid."
Following his big moment, McKenna got invited to "The Ellen DeGeneres Show." He explained that he had no idea Timberlake was going to go through his section and he raced a few rows back to capture the moment. At the time, he was recording the performance on video so he fumbled for a bit on his phone, but he was able to grab his shot. During his visit with Ellen DeGeneres, he got the surprise of a lifetime when the "SexyBack" singer called in. Timberlake told McKenna that he was going to Boston as part of his tour and offered the Massachusetts native tickets. Since then, McKenna has gone on to take selfies with many other celebrities, but one of his latest pictures is not something he'll likely be proud of.
Ryan McKenna was arrested after alleged confrontation with cops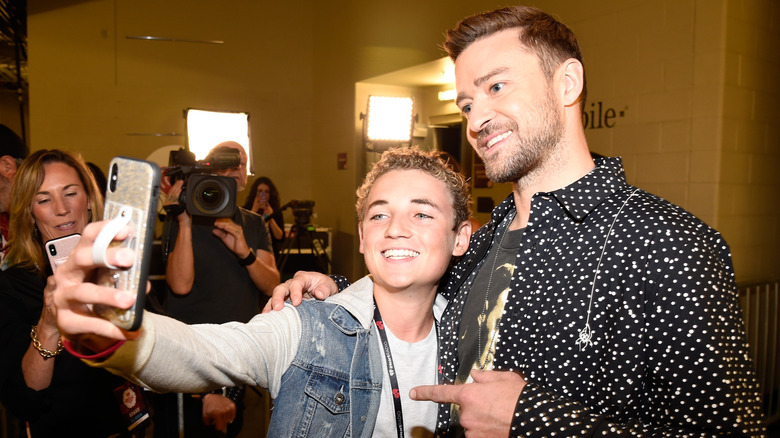 Kevin Mazur/Getty Images
Ryan McKenna's Super Bowl Sunday was not as celebratory as it was five years ago. The night before Super Bowl LVII, he got into a fight with his 15-year-old friend at a California Pizza Kitchen in Naples, Florida and the police had to be called, TMZ reports. When the authorities were on the scene, the younger boy told them that during an argument, McKenna got up and pushed their table, while cursing loudly at the 15-year-old's girlfriend.
While the boy was talking to the cops, McKenna, who was allegedly drunk, kept trying to argue with him and ignored the officers' warnings to calm down and step away, authorities reported. The officers wrote in court documents they tried to restrain the increasingly aggravated 18-year-old and he pushed their hands away from his chest. The cops tried to handcuff McKenna and were forced to push him to the ground, according to their account. McKenna was arrested for "felony battery on a law enforcement officer" and two misdemeanor counts for "resisting arrest and obstruction of an officer."
While his selfie with Justin Timberlake put McKenna on the map, he has since taken shots with Billie Eilish and Steve Aoki, among many other celebrities. The Florida resident celebrated his 18th birthday on May 14, 2022.