Lucy Hale Celebrates One Year Of Sobriety After Quiet Journey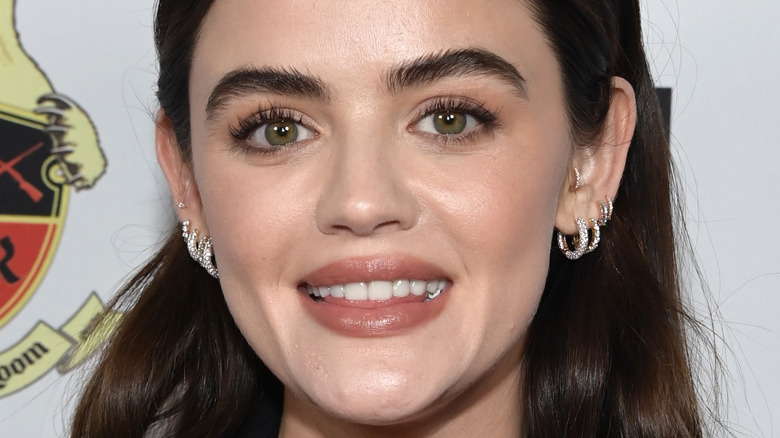 Araya Doheny/Getty Images
As many celebrated love on February 14, Lucy Hale celebrated self-love in the form of quitting alcohol. Hale, who is most popular for her role as Aria Montgomery in the ABC series, "Pretty Little Liars" has over the years been open about the many challenges she has faced — including a long-term eating disorder. "Probably from like 15 to midway through Pretty Little Liars I had severe anorexia," she admitted during a 2021 appearance on the "Demi Lovato Show." Explaining further, Hale revealed her eating disorder had little to do with her physical appearance but instead stemmed from a need for control. "The easiest thing you can control is the food that goes into your mouth or how much you work out," she added. The actor noted that she overcame the disorder by learning how to deal with negative thoughts.
On another occasion, the actor admitted to struggling with social media usage — an addiction that took a heavy toll on her mental health. "Honestly, I know it sounds cheesy to say that social media was affecting my happiness, but it really was," she said in an interview with Haute Magazine. "It was important for me to disconnect from that, to put down my phone occasionally and live the life around me."
Amid all of these challenges, however, Hale has continued to forge ahead. Now, she is celebrating another major feat — sobriety.
Lucy Hale kept her sobriety journey private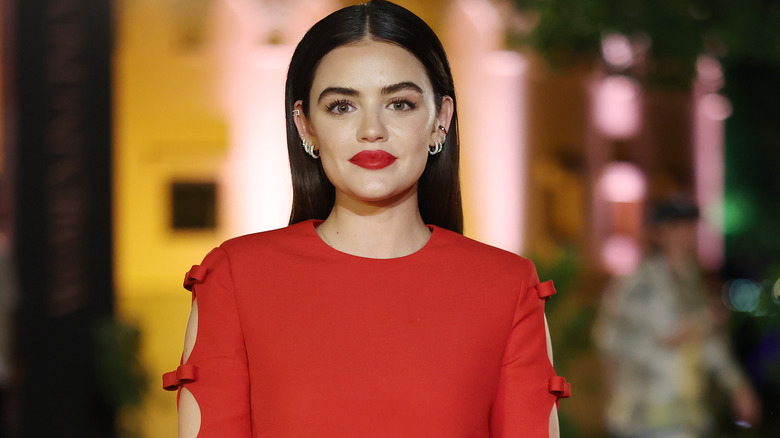 Tim P. Whitby/Getty Images
For most people, sobriety is up there with weddings, graduations and childbirth on the list of remarkable achievements. And so while some deem celebrating the progress of their sobriety unnecessary, some others make no joke of it. "Pretty Little Liars" Lucy Hale is one of the latter. The 33-year-old actor took to Instagram on Valentine's Day, announcing in the post that she celebrated one year of sobriety earlier in the year. "Bear this with me, this is an alternative Valentine's Day post," she started. "This is a post about self-love and about the greatest thing I've ever done. On January 2, 2023, I celebrated one year of sobriety." And while Hale has kept her sobriety journey private, the "Fantasy Island" star noted that she chose to share her milestone to encourage those who might be struggling.
The 33-year-old "Truth or Dare" star previously revealed her struggles with alcohol and her decision to quit drinking and partying. "I'm just always trying to surround myself with better people and be the best version of myself possible," she told Byrdie of her decision in 2017.  "I know it sounds obnoxious to hear people say that, but why not?."