Ben Affleck Says His 3 Kids Aren't Impressed By Their Famous Dad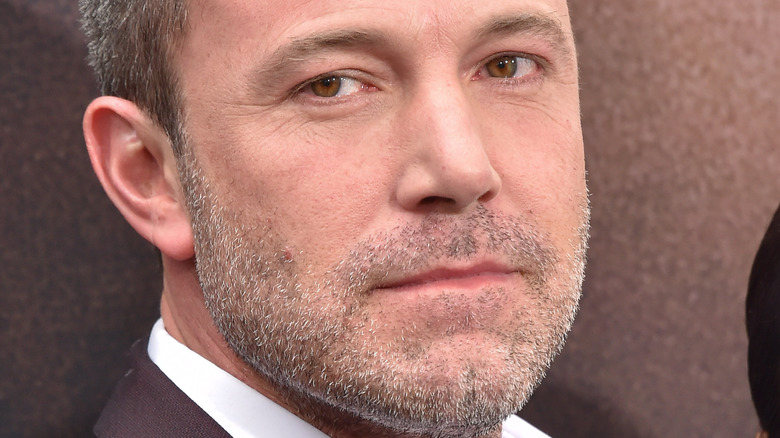 DFree/Shutterstock
Outside of his prolific career, Ben Affleck is known for his relationships with two famous Jennifers. Affleck's marriage to Jennifer Lopez 20 years after their first engagement showed true love always finds a way. But it was his marriage to Jennifer Garner that introduced the "Good Will Hunting" star to the purest form of unconditional love. With Garner, Affleck shares three children, adding proud papa to his resume in December 2005 when their oldest daughter Violet was born. They expanded the brood in January 2009 with Seraphina and then again in February 2012, with Samuel. 
Affleck has battled unhealthy alcohol use and the collapse of his first marriage in the public eye, but his dedication to his children has always remained a priority. "My life right now is focused on, for sure, being a dad," he told Access Hollywood in 2020. Affleck had a meaningful — albeit complicated — relationship with his own father, which inspired him to want to do better, as he told The Wall Street Journal. "The most important thing to me is to be a good father," he said.
While Affleck and Garner try to keep their kids' private lives away from the spotlight, they can't hide their pride when paparazzi catch them interacting, like the one time Affleck could barely stop smiling as he picked them up from school. Violet, Seraphina, and Samuel, on the other hand, apparently aren't as impressed. And no amount of accolades or Affleck's iconic roles in "Dazed and Confused," "Armageddon," and "Pearl Harbor" can change that.
If you or anyone you know is struggling with addiction issues, help is available. Visit the Substance Abuse and Mental Health Services Administration website or contact SAMHSA's National Helpline at 1-800-662-HELP (4357).
Ben Affleck isn't a cool dad in his children's eyes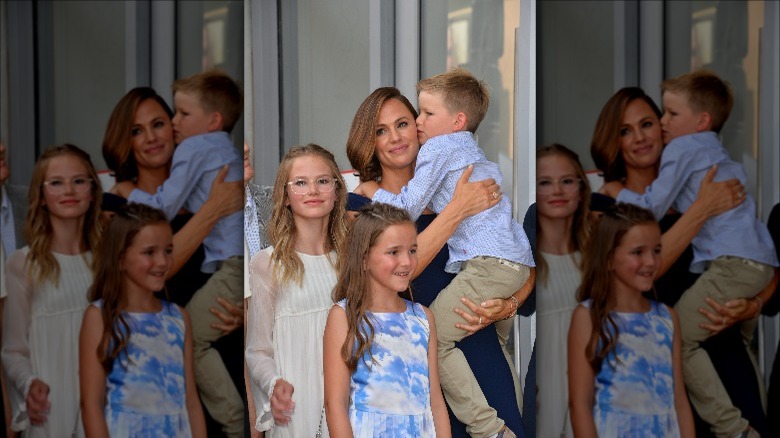 Featureflash Photo Agency/Shutterstock
Being a celebrity hasn't shielded Ben Affleck from getting eye-rolls from Violet, Seraphina, and Samuel. He doesn't take it personally, though. "Whoever you are, if you're somebody's parent, you're not cool to somebody in the world," he told Extra in 2021. That doesn't stop Affleck from trying to show off his hipness by showing interest in the music playing when they're in the car together. "So, who's on the radio?" he'd ask only to hear in return, "We don't listen to the radio."
Affleck would try again. "That song slaps!" Still a no-go for the kids. "Be quiet, dad." But the "Gone Girl" star is more than okay with those interactions. "What are you going to do? It's part of life. It's actually pretty great," he added. "You don't have to be that cool ... You realize there's something kind of healthy about embarrassing your kids," he added. Affleck and Jennifer Garner's children aren't any more generous when it comes to rating his performances.
Violet, Seraphina, and Samuel are unimpressed by most of their dad's roles — except for one. "[Armageddon is] the one movie of mine that my kids have watched and they'll kind of all admit to liking, even though they relentlessly mock it and me," he told Entertainment Weekly in 2022. However, Affleck is happy enough that they took time to see it. "They won't even watch 'The Town.' So there you have it," he laughed.
Ben Affleck has a good relationship with his children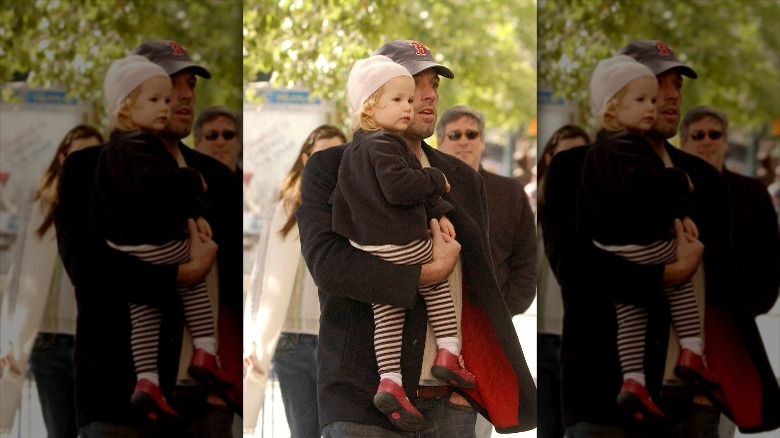 Arnaldo Magnani/Getty Images
Ben Affleck's children might not think he's the coolest dude to ever walk the earth, but that doesn't mean they don't think he's pretty all right. In 2022, Violet Affleck had no issues walking down the street with her arm linked through her father's arm. The previous year, the then-15-year-old showed no embarrassment as Ben kissed her on the side of her face in public after she drove him and her siblings to a restaurant while learning to drive.
Violet is similarly unfazed by showing affection to her stepmother, Jennifer Lopez. Ben's kids all went to Paris to celebrate his and Lopez's wedding in mid-July 2022. During the trip, Violet was photographed in a big bear hug with J. Lo while smiling from ear to ear. In the same getaway, Violet was also seen throwing her arms warmly around her dad's shoulders. Whether she considers him cool or not, Violet doesn't seem to mind showering him with love!
The Massachusetts native also has a special bond with his youngest, Samuel, with whom he shares a passion for sports. He's even a coach on his Little League team, like a totally normal dad, he said on "The Ellen DeGeneres Show" in 2019. While Ben hasn't been seen in public as much with Seraphina, his bond with his middle child is just as strong. "She has more of a mischievous streak than the other two and is incredibly close to Ben," a source told InTouch.