NASCAR Star James Hylton And Son Dead After Car Crash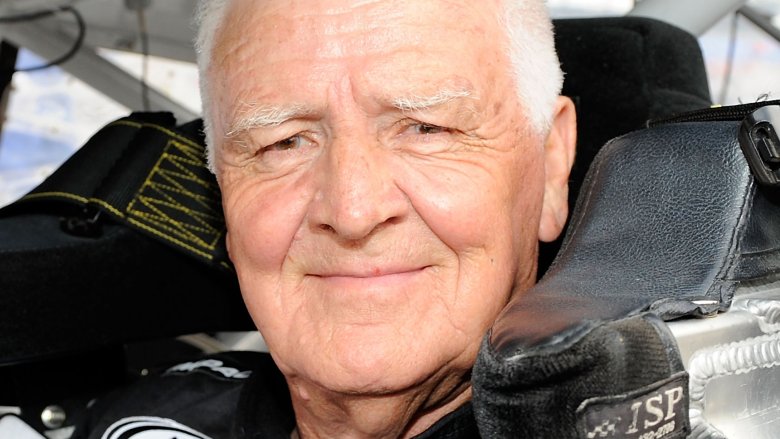 Getty Images
NASCAR's James Hylton and his son, James "Tweety" Hylton Jr., have both died following an accident on Saturday, April 28, 2018.
According to NASCAR.com, Hylton was killed after his involvement in a car accident on Georgia's Interstate 85. He and his son, along with driver Terry Strange, were traveling home after the ARCA Series event at Talladega Superspeedway when their GMC truck and trailer went off the road, hitting a creek bank, as shared by Franklin County (Ga.) Deputy Coroner Clayton Bryant.
Bryant told the NASCAR website that police received a 911 call around 6 a.m. on Saturday. Both Hylton and Tweety were pronounced dead at the scene. Strange, however, did survive the accident and was transported to a hospital in Greenville, S.C. According to People, Strange suffered broken bones from the crash.
Hylton was 83 years old. Tweety was 61 years old.
Hylton's wife, Evelyn, told The Roanoke Times, "[The officer] said Terry ... told them that he thought James was having a heart attack and he looked over at him and lost control of the truck and went across the median and then across the other lane of traffic and hit an embankment." She noted, "The truck, towing a big trailer with a race car on it, thousands of pounds, you have to be really careful."
Following Hylton's passing, NASCAR and ARCA released a statement regarding the race car driver's legacy. "Racing competitively in parts of six decades, James Hylton's dedication, passion and longevity in motorsports is virtually unmatched. Hylton won the rookie of the year at NASCAR's highest level, the 1972 race at Talladega Superspeedway and regularly contended for championships during the early years of his career. His racing influence continued into the ARCA series, where he competed as a driver and, most recently, a car owner," the statement read. "We have lost a truly special member of the racing family and a beloved figure among generations of competitors and race fans alike. We extend our deepest condolences to the Hylton family on the tragic loss of James Hylton and his son James Jr."