Miley Cyrus Takes Back Apology For Controversial 2008 Vanity Fair Cover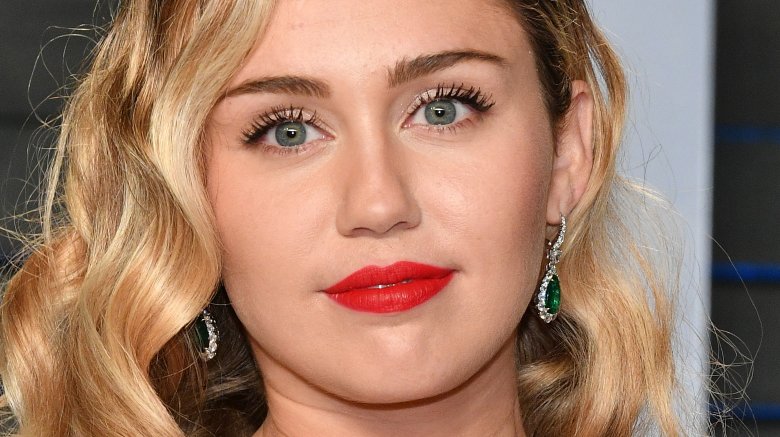 Getty Images
Miley Cyrus isn't sorry anymore.
The singer and former Disney Channel star took to social media on Sunday, April 29, 2018, and revealed that she doesn't feel bad at all for her past 2008 Vanity Fair cover. Posting a photo of the front page of The New York Post, which read "Miley's Shame" and "TV's 'Hannah' apologizes for near-nude pic," Cyrus wrote, "IM NOT SORRY." She added, "F*** YOU," along with the hashtag, "#10yearsago."
As many will remember, the controversial cover, which was shot by Annie Leibovitz, featured a 15-year-old Cyrus wrapped in a satin sheet, appearing to be topless.
Following backlash after the photoshoot was published by the magazine, Cyrus, who'd initially called the photos "pretty" and "really natural," apologized for her part in the shoot (via People). "My goal in my music and my acting is always to make people happy. For Vanity Fair, I was so honored and thrilled to work with Annie. I took part in a photo shoot that was supposed to be 'artistic' and now, seeing the photographs and reading the story, I feel so embarrassed," Cyrus stated. "I never intended for any of this to happen and I apologize to my fans who I care so deeply about."
Leibovitz also addressed the photos at the time, saying, "I'm sorry that my portrait of Miley has been misinterpreted. Miley and I looked at fashion photographs together and we discussed the picture in that context before we shot it." Calling Cyrus' Vanity Fair cover a "simple, classic portrait," she also stated, "I think it is very beautiful."