Perfect Hollywood Relationships That Were Dark In Real Life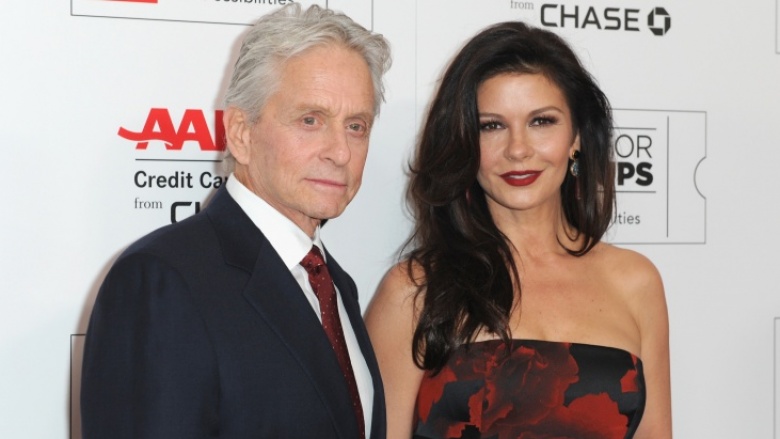 Getty Images
As the old saying goes, things aren't always what they seem. That holds especially true to some of Hollywood's most memorable couples, many of whom were presenting a pretty picture to the public that really wasn't all that nice in reality. From Ben Affleck and Jennifer Garner to Amy Poehler and Will Arnett, check out these Hollywood couples whose relationships weren't as perfect as the media wanted you to believe.
Ben Affleck and Jennifer Garner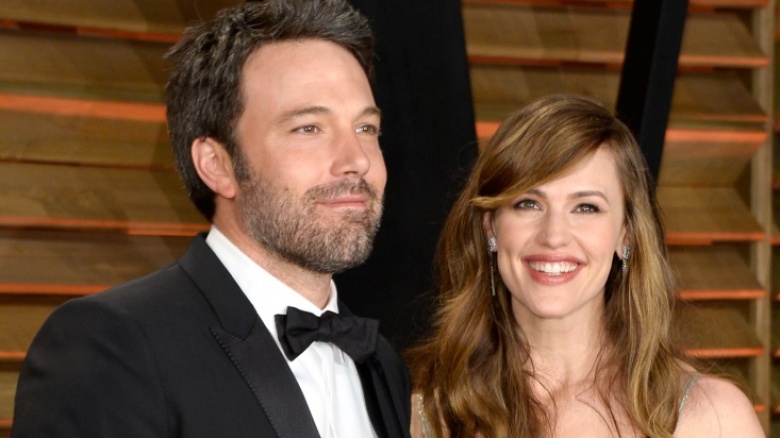 Getty Images
Ben Affleck and Jennifer Garner broke the hearts of millions of fans—not to mention anyone who believes in true love—when they announced that they were divorcing after 10 years of marriage in July 2015. Part of the reason people were so bummed out by Affleck and Garner's split was because, by Hollywood's standards, they actually seemed pretty normal. They had three happy children together; they mostly stayed out of the spotlight; and they always found time to gush about each other in the press. But, as it turns out, being married to Ben Affleck wasn't so easy. At least according to the painful interview that Garner gave to Vanity Fair in February 2016. "[Affleck] is just a complicated guy," she said. "I always say, 'When his sun shines on you, you feel it.' But when the sun is shining elsewhere, it's cold. He can cast quite a shadow." Later in the interview, Garner seemed to confirm rumors that Affleck had cheated on her, "Don't worry, my eyes were wide open during the marriage," she said. Garner denied that Affleck's alleged affair with their nanny had anything to do with their decision to divorce. Unfortunately, the former Daredevil and Elektra never reconciled.
Jon Hamm and Jennifer Westfeldt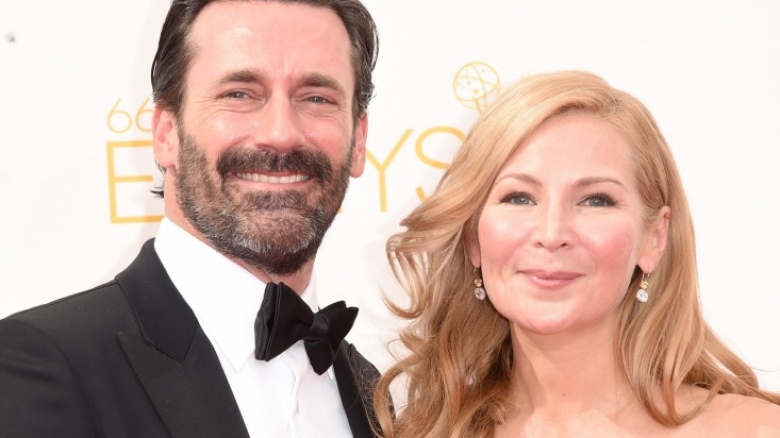 Getty Images
As Mad Men became more and more popular, long-term partners Jon Hamm and Jennifer Westfeld seemed well on their way to becoming one of those content and totally happy couples who didn't need to put a ring on it to confirm their love for each other—a modern day Goldie Hawn and Kurt Russell, so to speak. But behind closed doors, the couple, who split in September 2015 after 18 years together, wasn't exactly picture-perfect. For one thing, Hamm was reportedly battling alcoholism, which he finally addressed by going to rehab in early 2015. Meanwhile, sources for US Weekly revealed after the couple's split that their conflicting values on life and family often plagued their relationship. "There's always been a rift," the source said, "because he wanted kids and she didn't." Whatever the case, the couple continued to put on a brave face in the weeks and months after they separated. Hamm personally thanked Westfeldt in his Emmy acceptance speech in September. The couple also reunited at an event in New York in November, sparking rumors of a reconciliation.
Michael Douglas and Catherine Zeta-Jones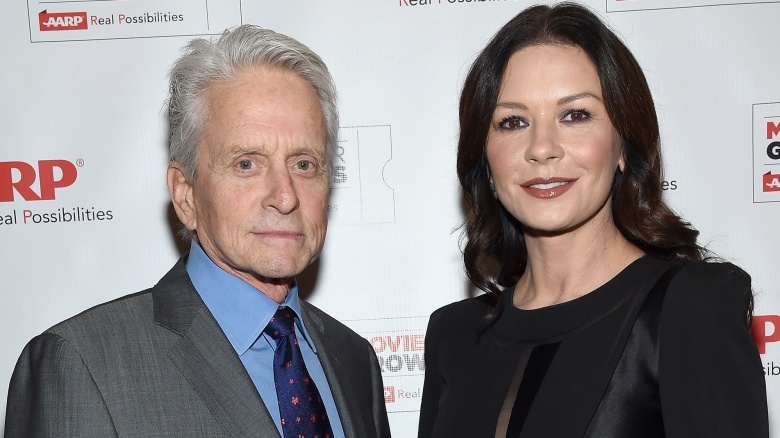 Getty Images
When Michael Douglas married Catherine Zeta-Jones in a lavish, multi-million dollar ceremony, it was as if two Royals were saying "I Do" after a fairytale courtship, despite their 25-year age difference. And in the many years following their 2000 nuptials, Douglas and Zeta-Jones seemed like one of the happiest couples on the Hollywood circuit. That image of perfection changed in 2011 when it was revealed that Zeta-Jones was entering a rehab facility to treat her ongoing battle with Bipolar II Disorder. The news came at an especially tense time for the couple: one year prior, Douglas revealed he was battling cancer, while his son, Cameron (from a previous marriage), was battling felony drug charges in court. Two years after Zeta-Jones' diagnosis was revealed, she entered rehab for the second time to seek further treatment for her Bipolar Disorder. The combined stress of Douglas and Zeta-Jones' health, as well as Cameron's legal problems, led the couple to temporarily split in the summer of 2013, according to reports. They reconciled shortly thereafter. "I think we're both mellower and wiser," Douglas told AARP magazine in 2016. "That comes naturally with time. We count our blessings."
Ashton Kutcher and Demi Moore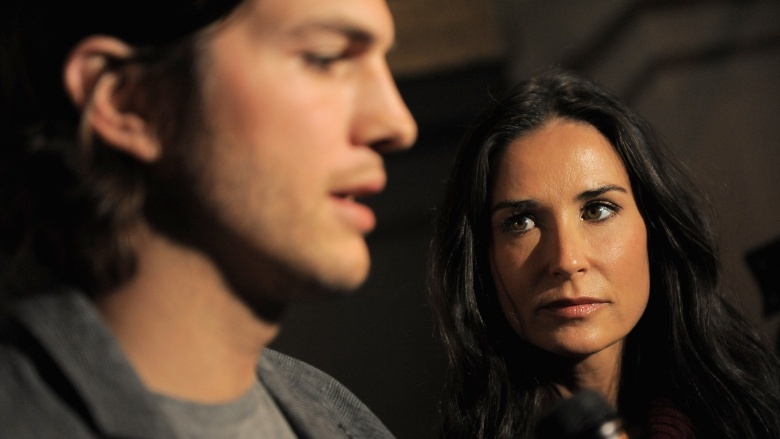 Getty Images
Ashton Kutcher and Demi Moore's relationship never made a whole lot of sense; after all, they were 15 years apart in age and met when Kutcher was about 25. But despite the massive age gap, not to mention the sheer randomness of their courtship, Kutcher and Moore did a pretty solid job of selling their relationship to the public. Indeed, for awhile, they seemed truly happy. Somewhere along the way, though, things took a sour turn. Case in point: the couple's sixth wedding anniversary, better known as the day Kutcher cheated on Moore with a young fan at a San Diego hotel. The couple's image of perfection was immediately shattered; about a months after the scandal hit, the couple officially broke up. As Kutcher's divorce from Moore was being finalized, he hooked up with—and eventually married—his That '70s Show co-star, Mila Kunis. Moore, meanwhile, remains single amid reports that she has given up on love.
Amy Poehler and Will Arnett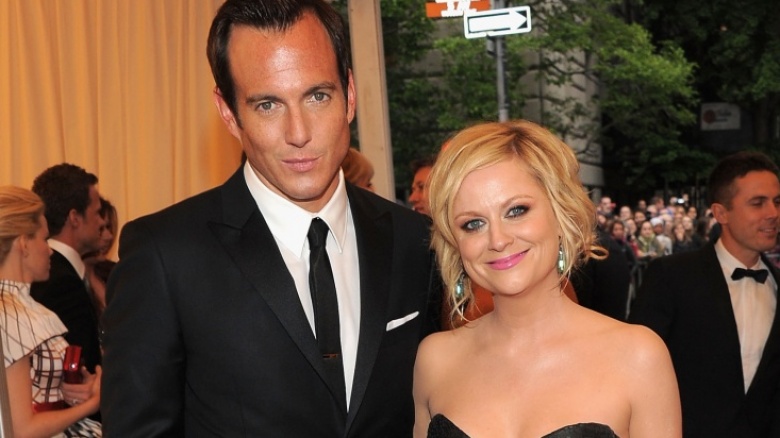 Getty Images
They say that laughter is the best medicine. So, it's no wonder, then, that Will Arnett and Amy Poehler stayed happily married for so many years. Indeed, during their 10-year marriage, Arnett and Poehler were one of Hollywood's most popular and admired couples—the one fans would always look forward to seeing on the red carpet. But a lot of that happiness may ultimately have been surface-level, as indicated by their sudden and shocking separation in 2012. Two years later, Poehler finally addressed her divorce from Arnett in her bestselling memoir, Yes Please. "Getting a divorce really sucks," Poehler wrote. "When you are a person going through a divorce you feel incredibly alone, yet you are constantly reminded by society of how frequently divorce happens and how common it has become. You aren't allowed to feel special, but no one knows the specific ways you are in pain." At the time her memoir was published, Poehler wrote that she couldn't get into specific details about the cause of her divorce. She said the details were "too sad" and "too personal," further suggesting that, yeah, their relationship wasn't always so happy.