Channing Tatum Shares 'Sanctuary' Photo Amid Jenna Dewan Split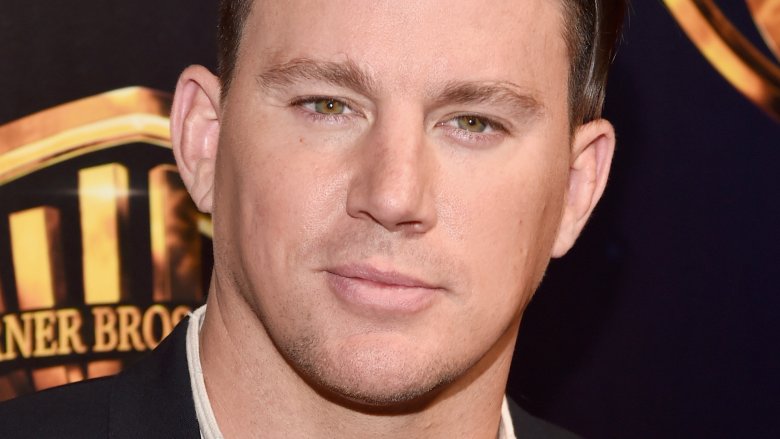 Getty Images
Channing Tatum is finding some peace amid his recent split from Jenna Dewan.
On Monday, April 30, 2018, the Magic Mike star took to Instagram to share a snapshot of himself and two other men taking in the great outdoors, just four days after celebrating his 38th birthday.
"Sanctuary," he simply wrote, captioning the gorgeous, scenic photo. A number of fans quickly flooded the post's comments section with love and support. "Good for you. Everyone needs a sanctuary for sanity now and then. Love you!" one commenter wrote, while another added, "Beautiful. Peaceful. I'm so glad u are enjoying. But the Best sanctuary is where your loved ones are" (via Us Weekly).
Tatum isn't the only one who seems to be taking time for some reflection following the former couple's shocking breakup. On Sunday, April 29, Dewan took to her Instagram Stories to share a quote from poet Rupi Kaur with her followers. "Your art is not about how many people like your work," the text-post read (via Entertainment Tonight). "Your art is about if your heart likes your work, if your soul likes your work. It's about how honest you are with yourself and you must never trade honesty for relatability."
As Nicki Swift previously reported, Tatum and Dewan, 37, announced via social media that they were calling it quits after eight years of marriage on April 2. The pair, who were reportedly "relieved" after going public with their split, share 4-year-old daughter Everly.
"We have lovingly chosen to separate as a couple," their joint statement read. "We fell deeply in love so many years ago and have had a magical journey together. Absolutely nothing has changed about how much we love one another, but love is a beautiful adventure that is taking us on different paths for now."
They continued, "There are no secrets or salacious events at the root of our decision — just two best-friends realizing it's time to take some space and help each other live the most joyous, fulfilled lives as possible."
"We are still a family and will always be loving dedicated parents to Everly," their statement concluded. "We won't be commenting beyond this, and we thank you all in advance for respecting our family's privacy."
After meeting on the set of Step Up in 2006, Tatum and Dewan married in 2009.