Orlando Bloom Admits His Relationship With Katy Perry Is Not All Daisies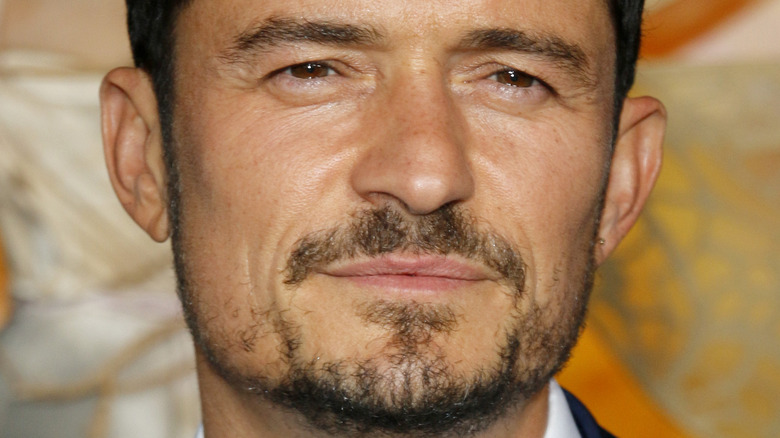 Tinseltown/Shutterstock
Orlando Bloom and Katy Perry's relationship started after they met at a Golden Globes afterparty in 2016. "I met my boyfriend over In-N-Out," Perry said on an episode of "American Idol." She told a story about how Bloom came over to the table where she was sitting and randomly grabbed a burger. That's how their love story began. In May 2016, the two went Instagram official and things truly blossomed from there — until 2017, that is, when they broke up. "Before rumors or falsifications get out of hand, we can confirm that Orlando and Katy are taking respectful, loving space at this time," their reps said in a joint statement to People magazine. 
Bloom and Perry were able to work out the kinks, however, and got back together in early 2018. A year later, Bloom proposed to the "Roar" singer on Valentine's Day. "Full bloom," she captioned an Instagram picture of her uniquely flower-shaped ring. The following year, Bloom and Perry's surprise announcement told the world they were expecting their first child together through Perry's "Never Worn White" music video. In August 2020, Perry and Bloom welcomed their daughter, Daisy Dove Bloom. "We are floating with love and wonder from the safe and healthy arrival of our daughter," they told UNICEF. As Bloom and Perry have made their daughter their primary focus in life, they have yet to tie the knot. And while they are dedicated to one another, their relationship isn't always rainbows and butterflies. 
Orlando Bloom says things with Katy Perry can be 'challenging'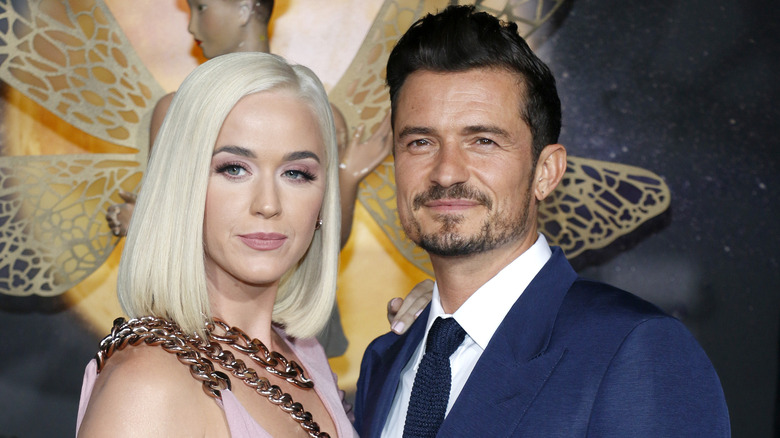 Tinseltown/Shutterstock
Katy Perry and Orlando Bloom are still planning to get married but they've been forced to postpone things on more than one occasion due to the pandemic. "It's a destination location ... we're still trying for it to work out," she said on an episode of the "Kyle and Jackie O" radio show in February 2022. Fast forward a year, and Bloom and Perry have yet to wed. In an interview with Flaunt, Bloom shared an inside look on his relationship with Perry. The two are working on things long distance as Bloom has been working in Europe and Perry is back in the states. Both Bloom and Perry are very supportive of one another, however, and really don't want to hold each other back — even if it's not always an easy go.
"We're in two very different pools," Bloom says of the couple's individual careers. "Her pool is not a pool that I necessarily understand, and I think my pool is not a pool that she necessarily understands. Sometimes things are really, really, really, challenging. I won't lie. We definitely battle with our emotions and creativity, [but] I think we're both aware of how blessed we are to have uniquely connected in the way that we did at the time that we did, and there's definitely never a dull moment," he added. Whatever Perry and Bloom are doing, it seems to be working for them, and that's really all that matters.