Whatever Happened To Nyle DiMarco, America's Next Top Model's First Deaf Winner?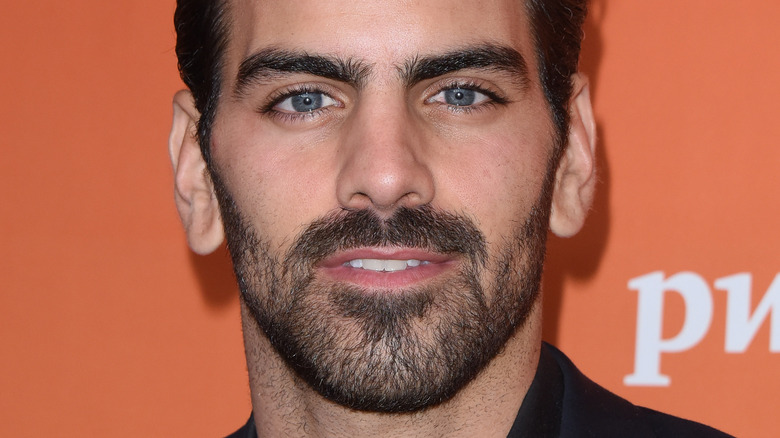 DFree/Shutterstock
Nyle DiMarco made a big splash when he joined Cycle 22 of Tyra Banks' long-running reality competition "America's Next Top Model." Besides his photogenic looks, confidence, and charisma, DiMarco was also the very first deaf contestant to participate in the competition. During his "ANTM" audition, the aspiring model said, "Being Deaf has definitely been a strength for me in this competition, just because American Sign Language requires a lot of facial expression and using your body and that's what modeling requires also." Although he faced difficulties along the way, he started and ended the competition strong. Not only did he win, but he made history as the show's first deaf winner.
DiMarco saw his time competing on "ANTM" as a unique opportunity for education. In 2015, he told People, "Being Deaf did not give me any hesitation to be a part of the show. In fact, I was thrilled. I saw it as an opportunity to not only become a supermodel, but to change the world's perspective on Deafness." Since his appearance on the show, DiMarco has taken part in projects that serve this purpose.
Nyle DiMarco is an author and activist
Craig Barritt/Getty Images
In April 2022, DiMarco released a memoir titled "Deaf Utopia: A Memoir — and a Love Letter to a Way of Life." The book includes details about DiMarco's childhood struggles, as well as his journey on "America's Next Top Model," which wasn't entirely positive. As noted by the New York Times, the show neglected to arrange for a sign language interpreter to be present. This created massive difficulties for DiMarco, as it left him without the resources to fairly participate in a challenge modeling with war veterans. The show's editing — which showed DiMarco in tears — made it look like he was emotional over bonding with the veterans. However, DiMarco wrote, "I felt more rage boiling up in me — the same fire that burned in my mom's belly as she dealt with the teachers and administrators at my school when I was young."
DiMarco's activism efforts have also played a huge part in bringing awareness to certain limitations in the deaf community. In 2016, he founded the Nyle DiMarco Foundation, which created more opportunities for deaf children to acquire language skills, per NBC News. He took some inspiration from his estranged father, who was deaf and had little access to American Sign Language. In 2022, he told People, "I'd meet people who didn't have access to a proper education or language, and those barriers left them angry and bitter. I started to see a pattern in our community that I recognized from my own father."
Nyle DiMarco has made waves in the entertainment industry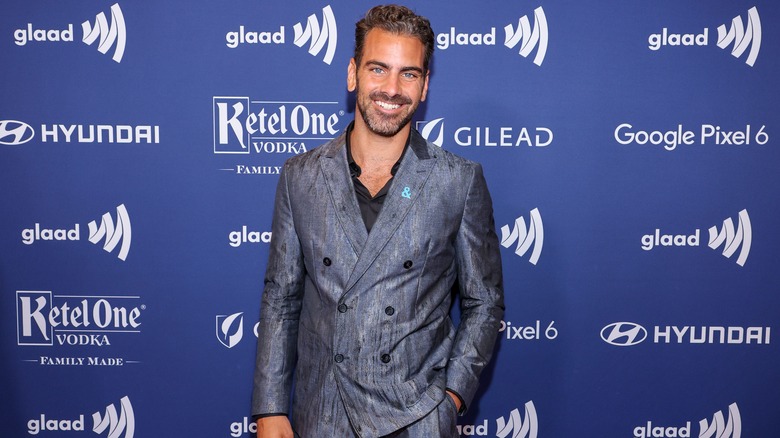 Cindy Ord/Getty Images
Nyle DiMarco has stayed in the spotlight. Following his groundbreaking victory on "America's Next Top Model," he signed with Wilhelmina Models, per NBC News. DiMarco also competed on "Dancing With the Stars," which he ended up winning. That, combined with two major Netflix projects, have made DiMarco a force to be reckoned with. His first project was the 2020 Netflix reality show, "Deaf U," which he worked as a producer on. The series follows a group of deaf college students dealing with the ups and downs of life at Gallaudet University. In 2021, he produced the Netflix coming-of-age documentary "Audible," which focuses on a deaf football player as he gets ready for his last high school homecoming game. The documentary took place at the Maryland School for the Deaf, which DiMarco attended. In 2022, the film scored an Oscar nomination for best documentary short.
In an interview with The Hollywood Reporter, DiMarco talked about his passion for the project, saying, "I was really thrilled to be able to bring my own perspective as a deaf person, and also provide a little bit of creativity to the subtitling when we were working from ASL into English. It's a complicated process, really bringing it all together and making it sort of intuitive, it was great." DiMarco's work in the film industry also led him to found Clerc Studio, a production company dedicated to spreading awareness of the disabled community through storytelling.