The Sad Story Of Rita Moreno's Long Lost Brother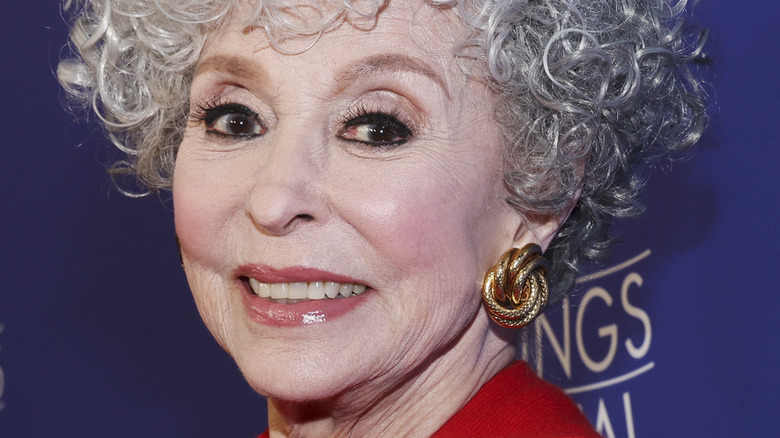 Phillip Faraone/Getty Images
This article briefly mentions sexual assault
There are actors who truly paved the way for others and broke barriers. Only a few of them are still around, including Rita Moreno. She had been dancing and acting since the 1940s, but it was her role as Anita in the film adaptation of "West Side Story" in 1961 that really put her on the map. She, of course, made history as the first Latina to win the Academy Award for Best Supporting Actress for that role and is one of the pioneers of Latinx representation in media. But she had a pretty tough life before she made it big (and even afterward), including leaving her brother at age five.
Moreno, born Rosa Dolores Alverío Marcano, was from Puerto Rico and came to the United States at the age of four. Just like Maria and Anita in "West Side Story," Moreno and her mother moved to New York City. She told The Pocono Record that being in the city was her first time wearing winter clothes and she was very enamored with the stone jungle, the trees having no leaves. She grew up around music and had a love for dancing, so when she danced in front of one of her mother's friends, a dancer, it was no wonder that she was scouted then and there. But all of that started at a time when Moreno had to leave her brother behind, which is a sad story in itself.
Rita Moreno's mother had to leave her little brother in Puerto Rico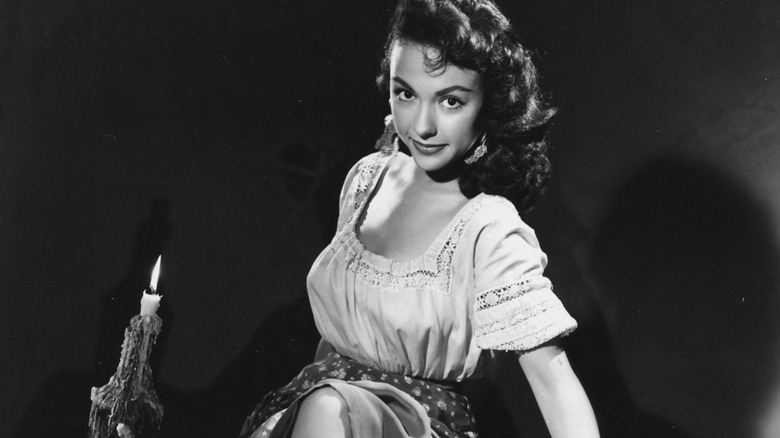 Keystone/Getty Images
Rita Moreno came to the United States in 1936 when she and her mother left Puerto Rico, as she told The Pocono Record. Apparently, Moreno's father was cheating on her mother which led her to divorce him and leave him behind along with Moreno's brother, Francisco, who was five. Moreno never saw her brother again. "I looked for him and looked for him," Moreno said. Unfortunately, when she did find out about the whereabouts of her brother, she found out he died as well.
When she went on The View in 2021 to promote the reboot of "West Side Story," she talked about how work for this movie actually gave her more information about her long-lost brother. She told The View co-hosts that Tony Kushner, who was a screenwriter for the 2021 adaptation of "West Side Story," did a lot of in-depth research to get the movie right. The original film from the 1960s might have been a breakthrough for a Latina like Moreno, but the movie was really stereotypical of Puerto Ricans. So Kushner spent time on the island and did so much research so that they didn't make the same mistake. And in doing that, he found a record of Francisco, Moreno's brother, and it was the first time she'd seen anything of him since he was five.
Rita Moreno thanks therapy for helping tackle her traumatic past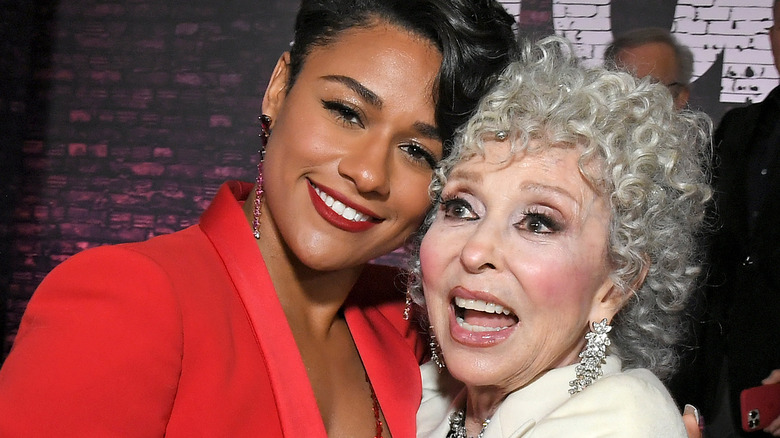 Charley Gallay/Getty Images
While her brother sadly never got to celebrate with her, Rita Moreno has gone on to become one of the biggest names in film. She is even one of a handful of actors to win the EGOT; she had an Emmy, Grammy, Oscar, and Tony by 1977. And it all started with moving to New York City, which her mother saw as "the land of opportunity," Moreno told the Pocono Record. "It's easy to be derisive now and say, 'Oh, yeah, yeah.' But in fact, that's what it certainly represented then, especially," she said.
But as her interview with The Guardian entailed, Moreno did not have a good early experience in Hollywood, being a woman and a Latina. She was sexually assaulted by her agent when she was a teen, and she didn't even feel like she could fire him. She was then mistreated several times by other producers or executives in the business. After growing up as an "othered" immigrant in America, she said that it took years for her to like herself. "If you have been traumatized from the time you were a child to believe you were a 'spic,' that you were a 'garlic-mouth,' that you are not worthy, it takes a long time to get rid of that," she said. "I went into therapy wanting to get better, knowing that in some way I had a sickness. And the sickness was Rita hates Rita."
If you or anyone you know has been a victim of sexual assault, help is available. Visit the Rape, Abuse & Incest National Network website or contact RAINN's National Helpline at 1-800-656-HOPE (4673).