The Bizarre Thing Austin Butler Had To Do To Gain Weight For Elvis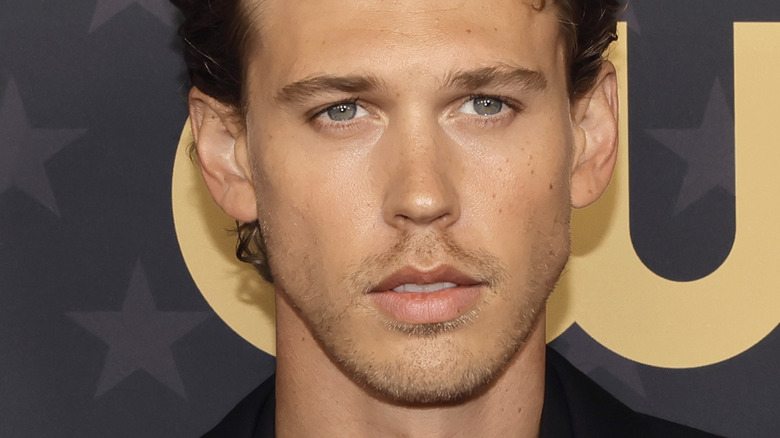 Kevin Winter/Getty Images
Since its release in the summer of 2022, the biopic "Elvis" has continued to stir up conversations, thanks in part to Austin Butler's stellar performance in the lead role. For his portrayal of the late rock & roll legend, Butler has taken home a slew of awards including the best actor category at the 80th Golden Globes back in January. The 31-year-old is also possibly on his way to becoming an Oscar winner following his nomination in the awards' best actor category. But, of course, these accolades are barely a surprise. Butler put in the work.
While preparing for the role, Butler made a number of sacrifices including being away from his family for 3 years. "I went, I was off in New York prepping with Baz [Luhrmann], and then I went to Australia," he recounted during a December 2022 Variety conversation. "I had months where I wouldn't talk to anybody. And when I did, the only thing I was ever thinking about was Elvis." The "Once Upon a Time... In Hollywood " star has also admitted to obsessively studying materials about Elvis, practicing his mannerisms, and perfecting his voice. "It was just such a daunting thing," he later admitted to Jimmy Kimmel.
However, to support the internal embodiment of this character, Butler was also required to make changes to his physical appearance — something he achieved in a rather bizarre way.
Austin Butler ate a lot of ice cream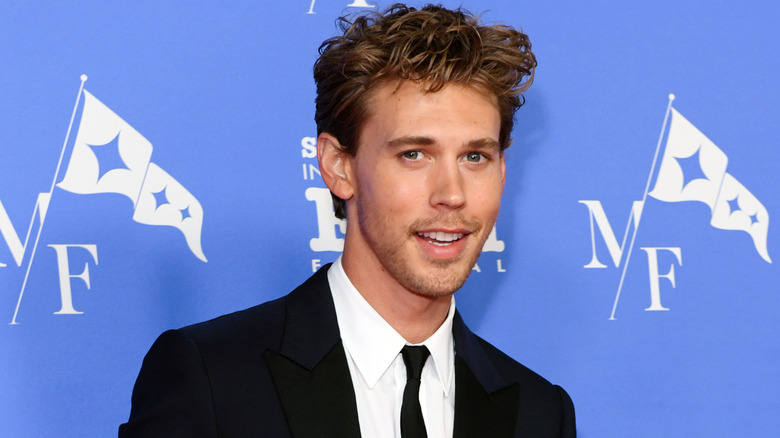 Chelsea Guglielmino/Getty Images
Ahead of filming the biopic, Austin Butler knew he had to add a little bit of weight. And so, he borrowed a page from Ryan Gosling's book from the time he was preparing for a role in the late 2000s. "I heard that Ryan Gosling when he was going to do 'The Lovely Bones,' had microwaved Häagen-Dazs and would drink it. So I started doing that," Butler recently revealed to Variety. The "Dude" star, however, did not stop at ice cream, as he also recalled consuming more snacks than he normally would have. "I would go get two dozen doughnuts and eat them all. I really started to pack on some pounds." But even though Butler's weight gain plans started off on a good note, it did not hold out for too long– for a couple of reasons. First, his unhealthy diet began to take a toll on him, and then the COVID-19 pandemic struck. "It was just impossible," he explained. So to achieve the right body type for older Elvis, Butler ended up wearing a body suit in some scenes
But while everything panned out well for Butler, Gosling, who inspired this bizarre weight gain plan, was not as lucky in his time. Having gone on the ice cream diet, Gosling went from 150 pounds to 210 pounds — a development that did not sit well with director Peter Jackson, who ended up firing the "Blue Valentine" actor.