How Alan Ritchson Got His Start On American Idol Before Becoming An Action Star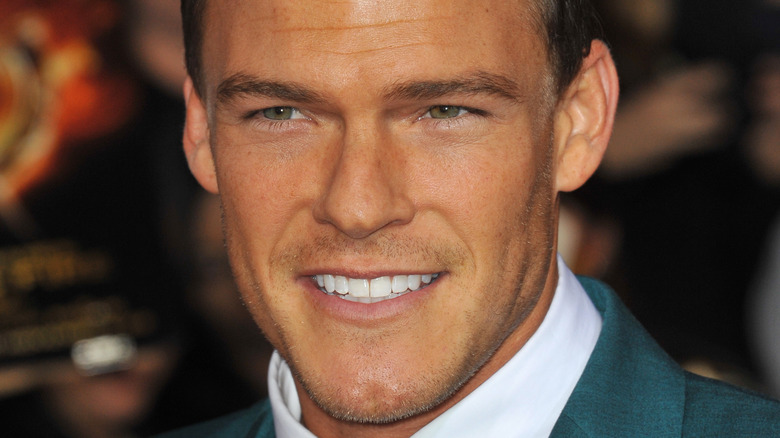 Featureflash Photo Agency/Shutterstock
Alan Ritchson is most recently familiar to audiences for his roles in the series "Titans" and the action film "Reacher." Still, viewers may not have realized he didn't begin his career as an aspiring action star. Instead, Ritchson, like many stars, got his start on reality television. More specifically, he got his start auditioning for the longstanding cultural icon that is "American Idol," which could have put him in the same ranks as today's winners, such as Kelly Clarkson and Carrie Underwood.
It isn't exactly a spoiler to say that Ritchson didn't become a household name for his work on the series. Fortunately, perhaps, he didn't become one of the people to get their 15 seconds of fame before being forgotten in the pop culture jumble. Here, though, we're taking a clear look at how Ritchson went from "American Idol" to action star — and what he has had to say about the journey.
Alan Ritchson auditioned for 'American Idol' twice
Although only one audition seems to be floating around the internet anymore, Alan Ritchson actually auditioned for "American Idol" twice, according to the Cinemaholic. He reportedly auditioned for both Season 2 and Season 3 of the series, with only his last audition making it to air. A 4-minute clip of Ritchson's audition can be seen on YouTube, where Ritchson — complete with the requisite early 2000s spiked hair — proclaims as the camera focuses on him, "I think I'm gonna throw up!"
While there is no throwing up in the clip, Ritchson (identified as being 20 years old and from Niceville, Florida) belts out his best rendition of Stevie Wonder's "You Are the Sunshine of My Life" before the panel of judges. Interspersed in with the audition footage, judge Paula Abdul is seen during an interview segment telling the camera that Ritchson is "totally hot." Seeing that Abdul is smitten with Ritchson, fellow judges Simon Cowell and Randy Jackson depart the table so that Ritchson can privately serenade Abdul, with Abdul and Ritchson getting into some exaggerated antics in front of the camera.
Ritchson made it past his Season 3 audition to the Hollywood round, though he was later cut from the show.
Alan Ritchson turned to acting soon after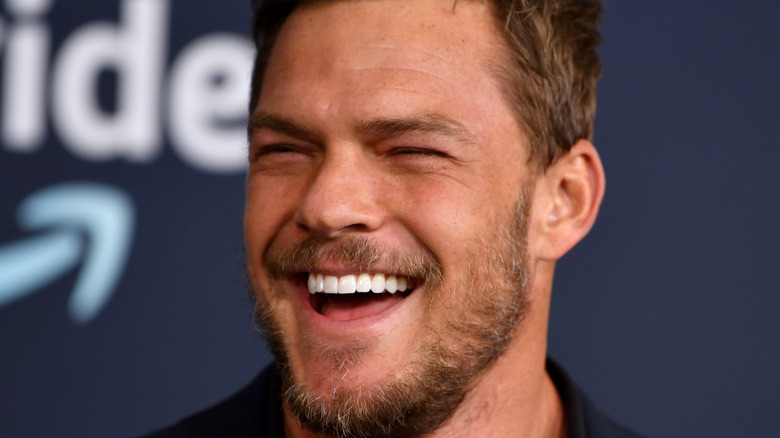 Denise Truscello/Getty Images
In a 2022 interview with Parade, Alan Ritchson mentioned he ended up in the acting world because of his Season 3 audition for "American Idol," sharing, "Music was my first love. Singing was something I felt decent at, and it felt like it just made sense to pursue that. I had never thought about acting. 'American Idol' took me to L.A. for the first time, where I was exposed to acting. I asked someone if they could help me get auditions and they did, and I started working."
This was clearly a situation of having one door closing but another door opening, as the saying goes, but Ritchson told Parade that he isn't planning to leave his more musical ambitions behind him forever. When asked if he still sings, Ritchson said, "I don't sing very much. There was a moment on 'Titans' where I got to sing. We did a karaoke episode, and it was a lot of fun to bring that back. Marrying the film and the music has always been a goal."
With even more roles on the horizon, Ritchson just might achieve that goal in the future.