The Low-Key Relationship Paul Walker Was In Before His Tragic Death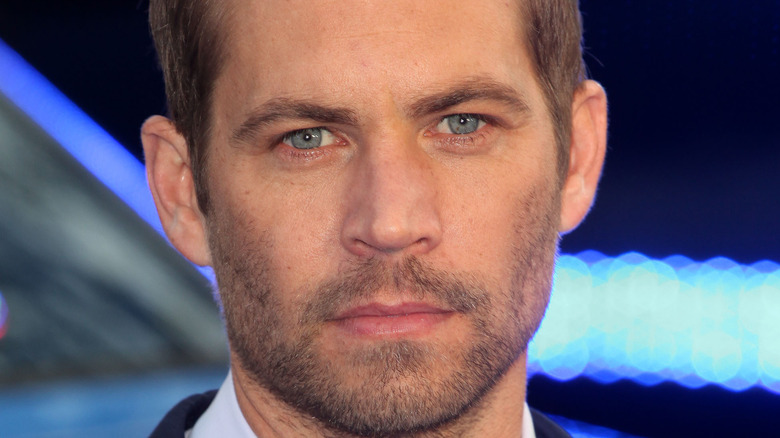 Featureflash Photo Agency/Shutterstock
It's been nearly a decade since the tragic death of Paul Walker. The "Fast & Furious" mainstay died in a single-car crash on November 30, 2013, after leaving a charity event for his organization, Reach Out Worldwide. He was 40. During his lengthy career, Walker appeared in over a dozen of film and television shows, the last one being "Fast 7" which was released posthumously in 2015. His co-stars in the franchise, including Vin Diesel, had all expressed their grief over the sudden loss, with the latter telling Jonathan Ross, "You spend 15 years going from being a nobody to somebody with the brother, and then one day he's gone. It's a heavy experience." 
Aside from the cast, Walker's family also had a hard time dealing with his tragic death, especially his daughter, model Meadow Walker, who was just 15 when he passed away. Meadow — who has since tied the knot with actor Louis Thornton-Allan — described her late father as "my best friend, my confidante, my everything," she told PageSix in 2022."I feel like he's always with me."
However, it turns out that family and friends of Walker weren't the only ones left grief-stricken by the tragedy. Fans of Walker were surprised to learn that the actor was in a long-term relationship when he died in 2013 — and his girlfriend, then 23-year-old Jasmine Pilchard Gosnell, was reportedly just as distraught over the heartbreaking loss.
Paul Walker and his girlfriend had a 17-year age gap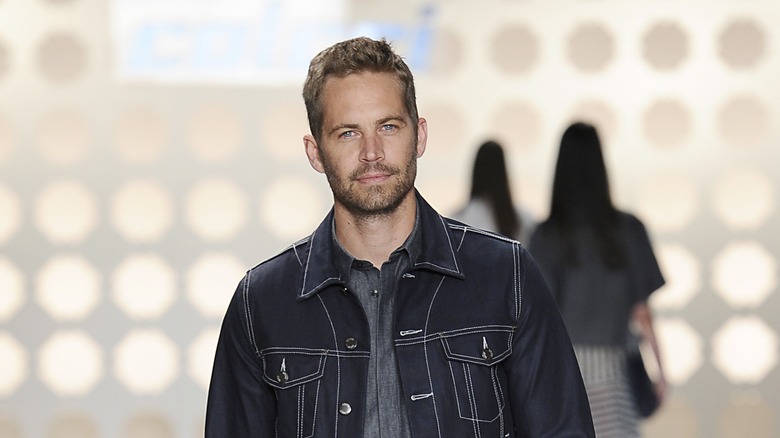 Fernanda Calfat/Getty Images
Paul Walker and Jasmine Pilchard Gosnell were together for seven years when the actor tragically died in 2013, according to The Daily Mail. Although it's not known exactly how they met, the pair reportedly started dating when Gosnell — then a college student based in Santa Barbara, California — was just 16 and Walker 33 years old. Despite the massive (and frankly uncomfortable) age gap, the two managed to make to make things work, and were even said to be sharing a home in Los Angeles at the time of Walker's death. 
Gosnell's uncle, Barton Bruner, told the publication that she and Walker were already planning their future as a couple. In fact, it was said that Gosnell had already embraced her role as a stepmother of sorts to Walker's only daughter and sole heir, Meadow Walker. "They had their ups and downs but they were together, and looking to spend a bright future together," said Bruner.
Understandably, Gosnell was devastated and heartbroken to learn all about Walker's fatal car accident. Casey Gosnell, her father, said she struggled to come to terms with the actor's death, and had to be in therapy in order to cope with her loss. "I have her in grief counseling. You have to understand that she is still terribly wounded by Paul's death and will be for a long time," Casey told The Mail, adding, "It's been very hard for her. But she has her family and we're trying to help and support her as much as we can."
Inside Paul Walker's dating history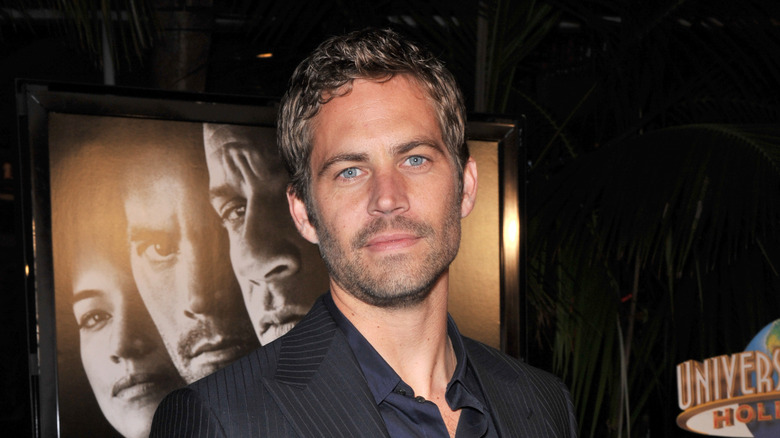 Featureflash Photo Agency/Shutterstock
Paul Walker might be one of the most recognizable faces in Hollywood, but he was also a notoriously private person. Throughout his career, the "Fast & Furious" star kept a tight lid on his personal life and was never one to speak out about his romantic relationships and rumored flings. However, that didn't stop fans from keeping tabs on his romantic life, which, prior to his long-term girlfriend Jasmine Gosnell, involved some pretty famous faces. Among those women include Jessica Alba, Jaime King, Denise Richards, and Christina Milian. 
Walker and Alba sparked dating rumors in 2005, shortly after meeting on the set of their action film "Into The Blue," in which they played onscreen lovers. While neither party ever confirmed their romance, Alba was among the first few stars who honored Walker in the wake of his tragic death. "#RIP#PaulWalker He was such a sweet and grounded guy," the "Dark Angel" star captioned a photo of Walker on her Instagram. "My heart goes out to his family #sosad."
Speaking with GQ in 2014, Alba shared her fond memories of Walker, saying the actor was strikingly down-to-earth and treated everyone with "respect and love." "He had a real childlike innocence and he was game to try anything or do anything," she said. "He was really a guy's guy." He also spoke of Walker's love for his daughter Meadow. "[He] loved his daughter so much and talked about her all the time," said Alba, adding, "He never cared about Hollywood. He never cared about the hype."