Cate Blanchett Claims She Was Sexually Harassed By Harvey Weinstein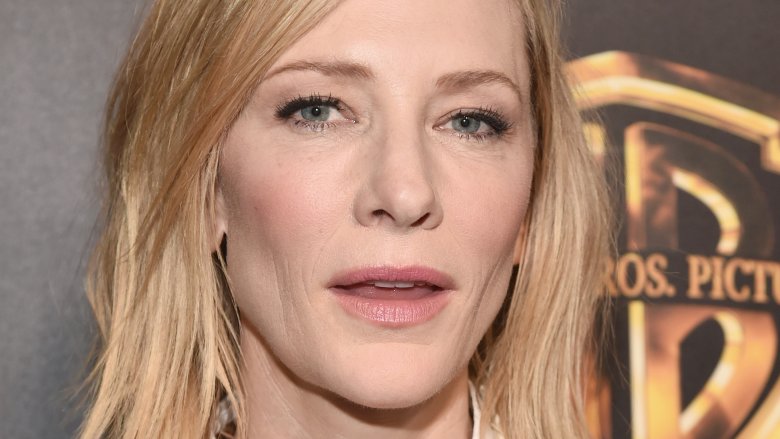 Getty Images
Cate Blanchett just joined the #MeToo movement.
In an interview with Variety, the actress revealed that now-disgraced movie producer Harvey Weinstein had sexually harassed her. When asked "point blank" if Weinstein, who produced a number of her movies, had ever been inappropriate with her, Blanchett alleged that he had. "With me, yes," she told the magazine. "I think he really primarily preyed, like most predators, on the vulnerable." She added, "I mean I got a bad feeling from him. ... He would often say to me, 'We're not friends.'"
Explaining why Weinstein would say that, Blanchett said, "Well, I wouldn't do what he was asking me to do." Blanchett would not clarify this statement any further to Variety.
"I'm really interested in the people who have transgressed in ways that are beyond the bounds of offensive, what people like Harvey have done, and there are men across many industries [who have done that]. He's been held up as an exemplar because he's unfortunately typical of certain men," Blanchett continued. "I'm interested in those people being prosecuted. We have to set a legal precedent."
Blanchett noted, "Part of the mission of Time's Up is to help those who do not have the capacity to raise the funds to defend themselves and to move toward workplace equality, fairness and safety. When legal precedent is set by people being actually convicted, then other people can benefit from that because those precedents have been set. But me fueling the gossip and accounts? There's enough out there."
As Nicki Swift previously reported, Weinstein was accused of 30 years of sexual harassment, sexual assault, and rape in October 2017, after The New Yorker and The New York Times published exposés about the Hollywood bigwig. Since then, dozens of women have spoken out about the inappropriate behavior they witnessed from Weinstein.
Weinstein, who has denied all allegations, was later fired from The Weinstein Company.