Amy Schumer Shares Health Update Following Week-Long Hospitalization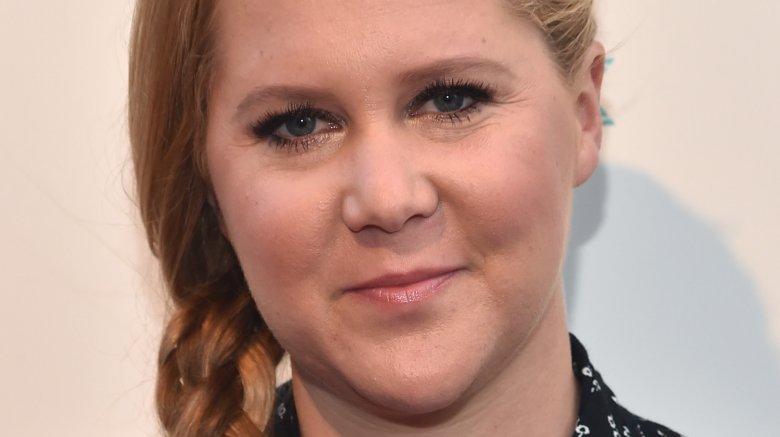 Getty Images
Amy Schumer is recovering following a week-long hospitalization.
On Wednesday, May 2, 2018, the I Feel Pretty star took to Instagram to share a health update with her fans after suffering a "horrible kidney infection" late last month.
"On the mend," she simply wrote, captioning a black-and-white snapshot of herself smiling while standing outside in the backyard. In true Schumer fashion, she wore only a flannel button-up with slippers and no pants.
As Nicki Swift previously reported, Schumer, 36, revealed in late April that she'd spent a week in the hospital receiving treatment for her infection.
"Here's what I've been up to this week. I was hospitalized for 5 days with a horrible kidney infection," she shared with her followers on social media, captioning photos of herself in a hospital bed. The comedian went on to thank her doctors, nurses, sisters, and new husband Chris Fischer, who had "been by [her] side the whole time."
She continued, "I wanted to share this with you because this is sexy as hell but mostly because I was meant to go to London for the opening of I Feel Pretty and my doctors have told me that's a no go. I'm really disappointed selfishly to miss this trip because I love London and Europe in general and all the great people (food) there. But I need to put my health first."
Of the movie, which had premiered in the United States a week earlier, Schumer added, "I am so grateful for all the support the movie is getting. I hope people check it out in England and everywhere else in the world. It's sweet and fun and you will walk out feeling better. Which is something I hope to feel soon too."
We're so glad to see Amy is feeling better!