Vanderpump Rules: Scheana Betraying Katie Is Even Messier Than Tom's Hookup With Raquel
Tough times show you who your real friends are, and after a very rough year, we hope Katie Maloney cuts Scheana Shay off faster than Rob Valletta can hang a TV on a wall. For a girl who stars on a reality show about dysfunctional relationships, Maloney has been through the ringer. The most notable "Vanderpump Rules" failed relationship to date was the long, slow, demise of Katie's marriage to Tom Schwartz, which finally ended in 2022. While Maloney was undoubtedly reeling from the painful transition, things were made worse when Schwartz hooked up with their mutual friend Raquel Leviss before the ink on the divorce papers dried. That's where Shay came in to prove yet again she doesn't deserve Maloney as a friend.
Since the news broke that Schwartz was making moves on Leviss, Shay — one of Katie's oldest friends and a bridesmaid in her wedding — has publicly backed Schwartz to anyone who will listen. Maloney is not one to take things lying down though, and after the premiere episode of "Vanderpump Rules" Season 10, she exposed juicy texts from Shay. In the messages Shay appeared to not only defend Schwartz's actions, but also hinted at being the mastermind behind his hookup with Leviss! Shay's actions are absolutely inexcusable by any standard of friendship, even amongst the "VPR" gang.
In classic Shay fashion though, the "Good as Gold" singer is taking zero responsibility for actions and has even embarked on a campaign to make Katie look like the bad guy.
Scheana Shay won't apologize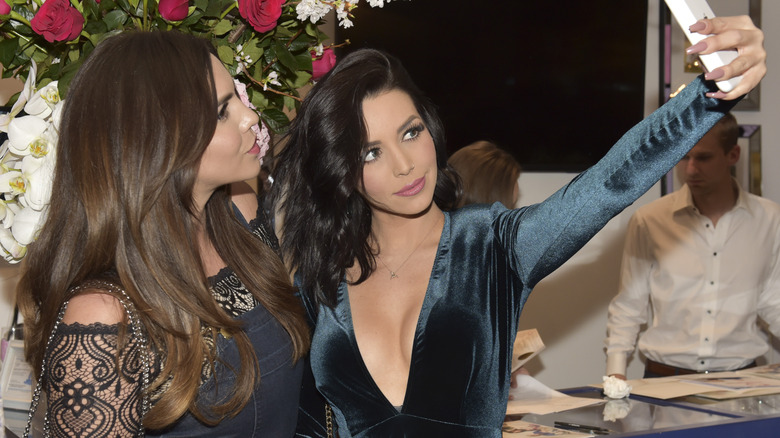 Rodin Eckenroth/Getty Images
Scheana Shay may have stabbed Katie Maloney in the back, but she isn't wasting any time feeling bad about it. In the aforementioned text messages, Shay responded to Katie's accusations by claiming that if she was upset, she had no one to blame but herself. "You literally told me in Vegas that you want tom to move [on] bc it'll make it easier for you bc you had already," she reportedly said. "And you encourage me to push him to move on."
Even though Shay doesn't want to apologize, she seems to realize how bad she screwed up. Instead of making things right with Katie, she's been doing her best to get out in front of the bad press. Before "Vanderpump Rules" Season 10 even premiered (and Katie shared the messages), Shay appeared on the Virtual Reali-Tea podcast to share her side of the story. Shay claimed that Maloney had once off-handedly told her Leviss and Schwartz would make a cute couple. So, Shay took it upon herself to encourage the age-inappropriate match. "I took that and ran with it and I told Raquel, 'Katie kind of gives you her blessing if you want to pursue that,'" Shay explained on the pod, as if it was any of her business.
The shady matchmaking proved to be a terrible call on Shay's part, and nearly a year later, Maloney isn't talking to Leviss and is staying far away from Schwartz. Put Schwartzie and his rumored new bubba aside, and Shay's the one who really burned Maloney in this situation.
Scheana always plays both sides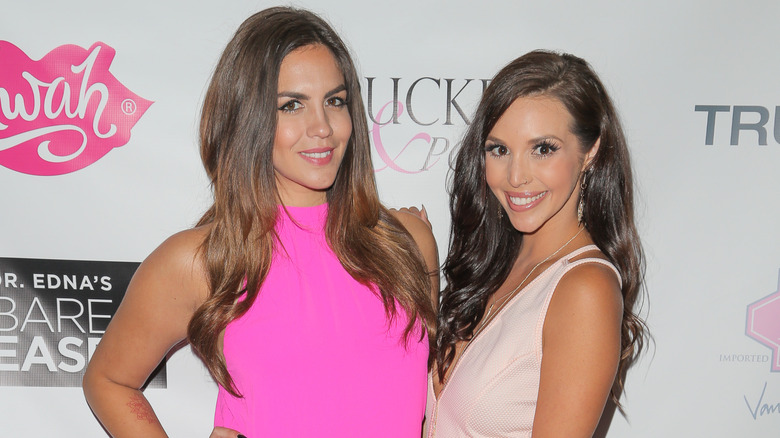 Chelsea Lauren/Getty Images
While Scheana Shay hooking up Tom Schwartz and Raquel Leviss might be the crappiest thing she's done to Katie Maloney, it's far from the first time the reality stars have butted heads. Shay has a bad habit of people pleasing — AKA she has a hard time staying loyal to anyone during a tough situation — and it always comes back to bite her.
For example, when Lala Kent first joined the cast, she absolutely could not get along with Maloney, especially after she said she had her eyes on Schwartz. That was too much for true friends like Stassi Schroeder and Kristen Doute to deal with, but it didn't bother Shay one bit, and she was quick to get close to Kent. The other girls accused Shay of betraying them and using Kent for access to her boyfriend's private jet. Let's also not forget the time when Shay didn't invite Maloney to her birthday party for no conceivable reason, or the time Shay similarly iced out Maloney from her 2022 wedding.
While the truth is probably somewhere in the middle, it is indisputable that Shay was never really a good friend to Maloney. She's great if you're casting a reality show, but she's terrible if you're looking for someone to have your back. Call Shay if you want someone to meddle in your relationship and hang out with your nemesis. If you want a real friend, call literally anyone else.