What Happened To Elodie From The Hills?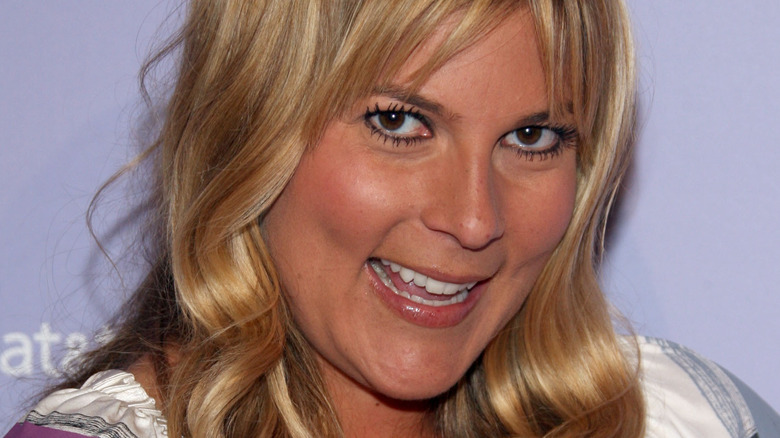 Frazer Harrison/Getty Images
MTV's "The Hills" transformed Heidi Montag, Audrina Patridge, Lauren Conrad, Spencer Pratt, Brody Jenner, and Kristin Cavallari into household names. From 2006 to 2010, fans couldn't get enough of the luxurious, scandalous lives these young men and women led. But, the reality TV show didn't focus solely on its main cast. There were also secondary players, including Elodie Otto, who brought the drama.
According to PopSugar, Otto worked alongside Montag at Bolthouse Productions. Otto's name might not be synonymous with the show, but she did have her time in the spotlight. Most notably, Otto got into a feud with Montag after Montag supposedly received a promotion over her at Bolthouse Productions. But the show might not be as real as you think because, in 2016, Montag revealed she never got said promotion. As she told BuzzFeed, "I definitely did not get the promotion over Elodie! She really worked there and I pretend worked there, so it was obviously a pretend promotion for her to be upset about. That whole plot was scripted."
Otto appeared on the show for just one season, from 2006 to 2007. Despite her brief stint, though, fans continue to wonder what happened to Otto after wrapping "The Hills." Well, we're here to fill you in on all the details.
Elodie Otto tried to start her own business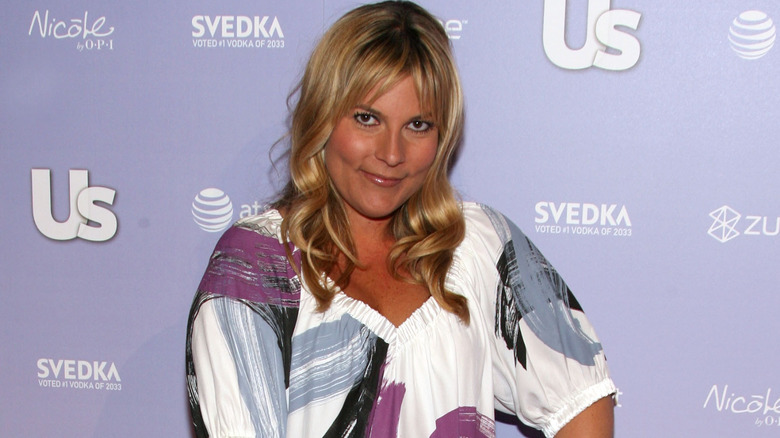 Frazer Harrison/Getty Images
As iconic as "The Hills" was, all good things must come to an end. Many of the stars from the show chose to pursue different professional ventures in its wake. Ultimately, they all went in different directions, according to Insider. Although Elodie Otto left before the show ended, she tried to launch a business thanks to her newfound fame. According to PopSugar, Otto began the process of creating her own bath and beauty line.
Otto seemed ecstatic about creating her own business, revealing the meaning behind its name to Trendsicle. She said, "It was created in France and the name is French! It's called 'jolie en rose par Elodie,' which means 'pretty in pink' by Elodie." Otto revealed that pink is her favorite color, and the fact her family immigrated here from a different country makes the name all the more fitting. She said, "I am the first generation in my whole family to be born in the states, so I have a lot of international background! It's the perfect line!!!" Trendsicle interviewed Otto in October 2007, and Otto shared that she was hoping to launch the line in December of that year.
Even though the reality star was hopeful about her business, it didn't end up going the way she'd pictured. Otto's business never got off the ground. As for the reason, it remains unclear why Jolie en rose par Elodie never took off.
Elodie Otto landed herself a great career
Time and time again, celebrities have pursued business adventures that have gone down the proverbial toilet. Even though "The Hills" guest star Elodie Otto never saw her bath and beauty products business take off, she did end up landing a successful job.
According to her LinkedIn profile, Otto worked on marketing and events during her time at Bolthouse Productions. After she left, she stayed in the marketing world. In fact, she held the same title as a digital marketer at three of her jobs following Bolthouse Productions. The reality star ended up working for Choice Hotels International, Kelly Blue Book, and Digital Current. After Otto left Digital Current in 2020, she moved on to her current role as vice president of operations at Connect Worldwide.
The company's website explains, "CWW is the preferred international integrated sales and marketing company in the travel industry specializing in revenue and visitation development." "The Hills" star stuck with marketing in her new position, but she did take a step up on the corporate ladder. She also seems to be proud of working for CWW, as her Twitter feed is filled with company tweets welcoming new teammates and talking about exciting new conferences. So, although her entertainment and business ventures never took off, her marketing career definitely did.