Kevin Costner And Harrison Ford Aren't As Close As You Might Think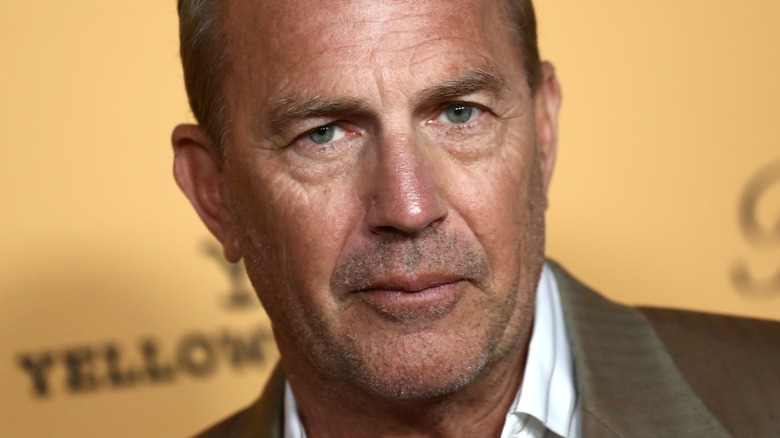 Tommaso Boddi/Getty Images
"Yellowstone" fans and stans got the surprise of a lifetime when they learned talented thespian Harrison Ford would be starring opposite acclaimed actor Helen Mirren in the series' prequel spinoff, "1923." Later, Ford gushed during an interview with The Wrap about taking on the new role. "To be part of this very ambitious universe that Taylor [Sheridan] is creating seemed to me a great time to dip my foot into this new way of working."
Alas, if Ford was looking for any tips on how best to navigate "the Yellowstone universe" and all that comes with it, it certainly wasn't coming from the franchise's OG, Kevin Costner, who plays John Dutton III. "I'm not in the advice business," Costner matter-of-factly told Entertainment Tonight when asked if he had been in touch with Ford. Plot twist: as it turns out, the pair actually hasn't spoken about their interconnected roles in the franchise at all...
Kevin Costner and Harrison Ford haven't spoken about Yellowstone or 1923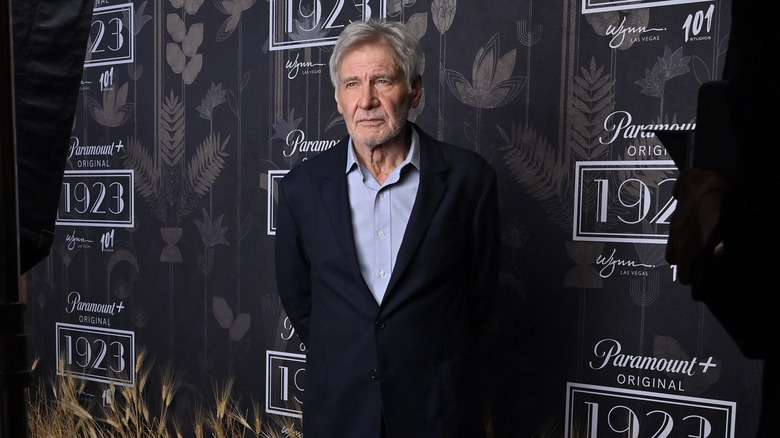 David Becker/Getty Images
Mums the word! 
According to Harrison Ford, he and Kevin Costner have yet to speak about his acting gig within the "Yellowstone" universe. "We haven't had a chance to catch up, but I'm looking forward to it," Ford told E! News in December 2022. Still he made it clear he has nothing but love for Costner! "I respect Kevin enormously and his body of work and everything he's done, and the work he's doing in Yellowstone," Ford added. But make no mistake: Ford is intent on doing his own thing when it comes to his role as Jacob Dutton in Taylor Sheridan's "1923." "I'm on my own path," he declared.
Meanwhile, Ford's co-star Helen Mirren didn't mince  words about her own non-existent relationship with Costner. "No, I haven't spoken to Kevin, actually. I don't know him!" she confessed. "Maybe we'll all get together one of these days," she said optimistically. But then again, maybe it's true what they say about not meeting your heroes...
Kevin Costner and Harrison Ford are keeping it professional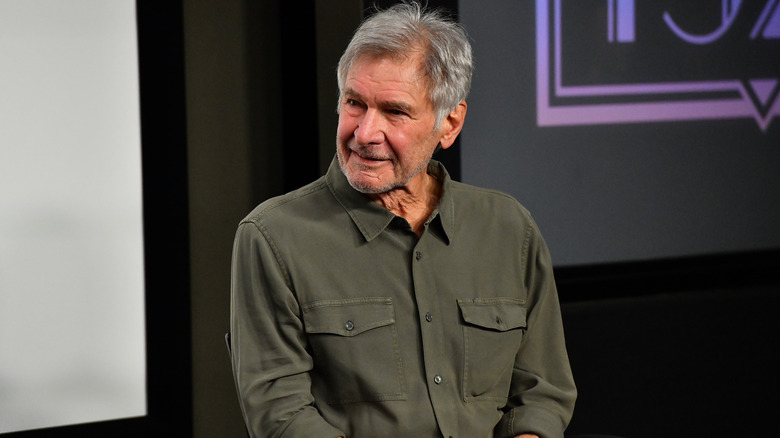 Jerod Harris/Getty Images
Keeping it profesh!
While A-list actors Kevin Costner and Harrison Ford share a working relationship, they're not exactly what you'd call friends. "Kevin and I are not intimates. I've met him on a number of occasions and I like him very much" Ford revealed to the Los Angeles Times way back in 1997. "And I like him a lot more now because he really threw a winner my way," he joked, referring to the little-known fact that Costner bowed out of the action-thriller film "Air Force One," subsequently paving the way for Ford to take on the role. "This was a script that Kevin Costner originally had and he gave it to me. Kevin knew this was a big commercial movie and his schedule didn't allow him to do it. And he told [the producers] he would let it go only if I could do it," he explained. No doubt, Costner did Ford a solid! It's reported that Ford earned a whopping $20 million for his role in the hit film. Cha-ching!
TBD if these two heavy hitters ever get the chance to sit down over a cup of coffee someday. Fingers crossed!