2 Chainz Proposes To Longtime Girlfriend Kesha Ward At 2018 Met Gala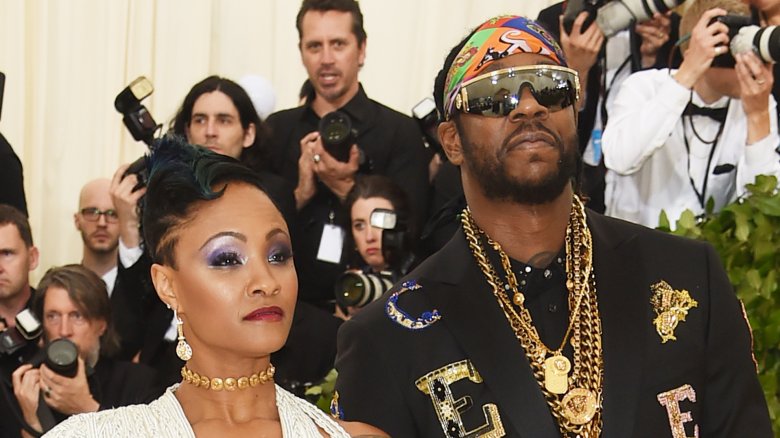 Getty Images
Rapper 2 Chainz took the opportunity to ask his longtime partner to marry him at the 2018 Met Gala.
On Monday, May 7, 2018, 2 Chainz, whose real name is Tauheed Epps, got down on one knee on the stairs of the Metropolitan Museum of Modern Art and proposed to girlfriend Kesha Ward at one of the year's biggest nights in fashion. As reported by People magazine, Ward was spotted wiping tears from her eyes as she, of course, said yes, accepting a sparkly new engagement ring.
"It's crazy, he just gave me this! So happy! I love it," Ward told press at the event, as captured by E!'s livestream. She added, "I'm so excited. I'm so blessed" (via ABC News).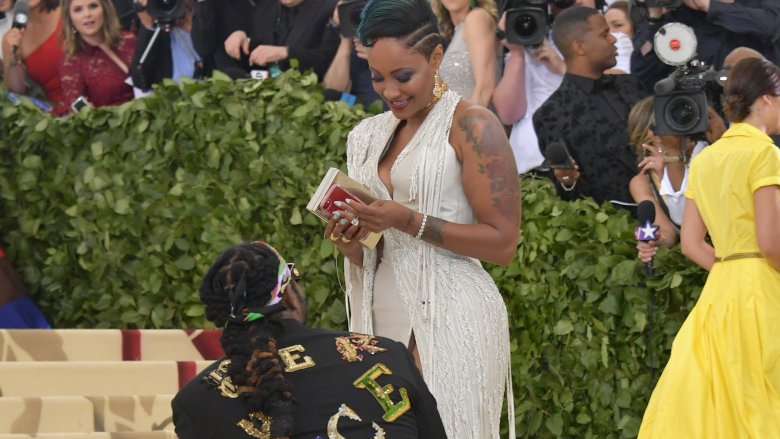 The Met Gala proposal wasn't the first time that the artist had asked his girlfriend to marry him. 2 Chainz — who shares three children with Ward, daughters Harmony and Heaven and son Halo — previously proposed to Ward at the 2014 BET Awards. However, the two reportedly never made their first engagement official.
Congratulations to the couple!