Teen Mom Star Amber Portwood Gives Birth To Second Kid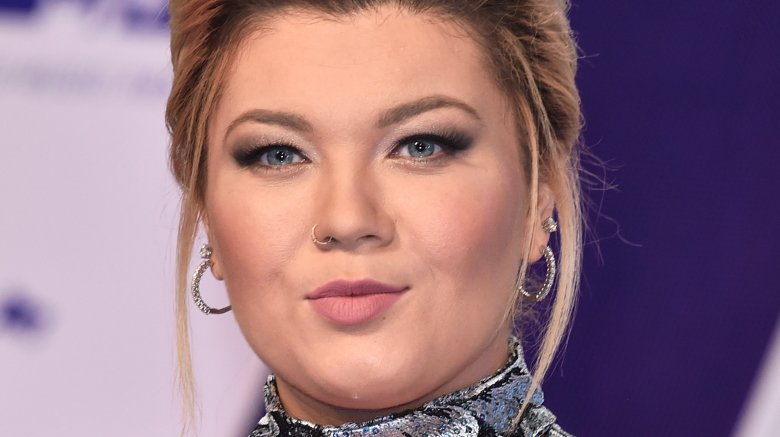 Getty Images
Amber Portwood just welcomed her second child into the world.
E! News reports that the Teen Mom star gave birth to a baby boy on Tuesday, May 8, 2018. She and her boyfriend, Andrew Glennon, named their newborn son James. According to Us Weekly, baby James was born at 1:39 a.m. and weighed 7 pounds, 11 ounces.
Portwood had previously shared that she was gearing up for the birth of her kiddo when she posted a Teen Mom Talk Now article on Twitter that reported that she'd gone into labor. "He's coming!!" she wrote alongside the link on Monday, May 7.
While James is Portwood's first child with Glennon, the kiddo is her second child. Portwood is also a mom to 9-year-old daughter Leah, whom she shares with her former fiancé Gary Shirley.
As Nicki Swift previously reported, Portwood confirmed that she was pregnant again in early November 2017. Addressing rumors that she was expecting, the reality TV star tweeted out, "Thank you everyone for all the kind words. I'm very excited for my future with Andrew and our little family we are starting together!"
Portwood also opened up to Us Weekly about her pregnancy at the time, sharing, "When I first found out, I was a little scared. I just kind of sat down and thought about it and realized that it was a big step in my life and it was a good thing actually, and I was really happy within 30 minutes." She noted that "after the initial shock" there were "nothing but happy thoughts."
That December, Portwood announced to her Instagram followers that she and Glennon were going to have a baby boy.
Congratulations to Portwood and Glennon on the birth of their little one!