Steve Howey Had An Unusual Living Situation Growing Up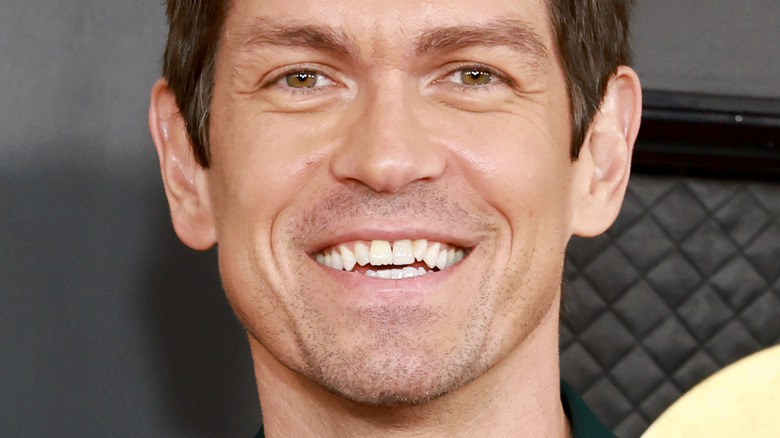 Matt Winkelmeyer/Getty Images
Growing up, it seemed inevitable that Steve Howey would become an actor. His dad was a director and acting coach, so it seemed only fitting to go into the acting profession. Although he had a brief stint thinking he would become a professional basketball player, Howey's passion for acting was overpowering. One of the actor's first big breaks came when he landed a recurring role on the sitcom, "Reba," in 2001. But, this was just the beginning of the actor's success. Although it did take some time, Howey's biggest break came when he landed the role of Kevin Ball in the Showtime series "Shameless."
The show became a hit amongst the masses as it followed the lives of an unconventional family. Howey shared his reasoning on why he believes the show became such a big success with Forbes. "The two key elements are great writing and great acting. My whole thing is if you watch Shameless, you either feel better about your life, or you relate to the characters and issues on the show," he said. Fans couldn't get enough of the Gallagher family and the crazy antics they found themselves in.
Howey can relate to his "Shameless" character in more ways than many could have imagined. Like Kevin, Howey grew up unconventionally. Although it wasn't as fraught as his character in "Shameless," Howey had his share in living in an unusual situation.
Steve Howey lived on a boat
There is a long history behind Steve Howey's passion for the ocean. The first is that the "Shameless" actor was born to parents who were a part of the U.S. Navy. So, Howey was bound to have an affinity toward the ocean, especially because he grew up living on a boat.
The actor revealed to Forbes he had grown up "on a 67-foot yacht called Valkyrien." Initially, the boat was docked in Mariners Village before Howey and his family swapped for a smaller boat to travel along Baja, California and Mexico. Howey shared, "I used to play with the local kids in Mexico. I'd give my toys to them. I'd collect empty bottles with them and trade them for pesos." Living on the boat opened a young Howey to a culturally diverse world. Even through the diversity, the "Reba" actor realized at everyone's core, we are all the same.
Being a young kid and living on a boat seems like the ultimate dream, and for Howey, he has a lot of extraordinary memories of himself and his family living on the sea. He said, "I saw Halley's Comet. It only happens every [75] years. I swam with sharks. We almost capsized in a gale, which is a storm that's on the sea. This is all while I was a little boy." Howey's time at sea has a special place in his heart as he continues to travel the world.
Steve Howey's love for travel continues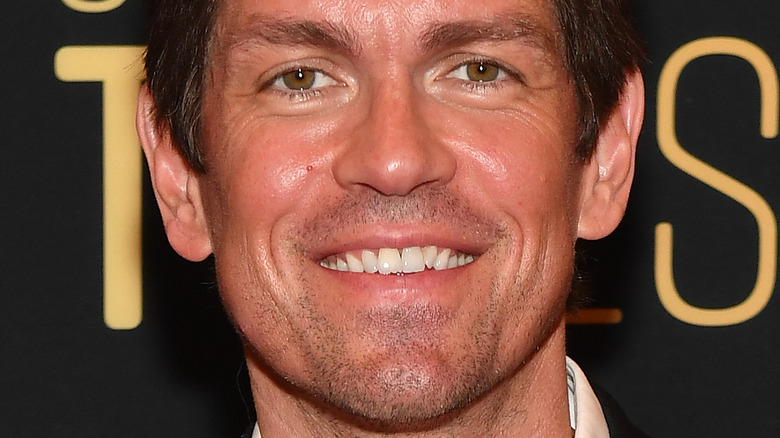 Paras Griffin/Getty Images
Spending a lot of his early life on a boat could have caused Steve Howey an aversion to traveling, but it did quite the opposite. Howey did give a conflicting answer when asked if he enjoyed traveling by boat when he was little, per Forbes. The "Shameless" actor shared, "Yes and no. I love the ocean and have so many formative memories about it. At the same time, my heart is broken over how much we've polluted the ocean. It's hard for me to be out there." The planet's oceans have increasingly become more polluted, and Howey is aware of this. Still, he appreciates the beauty of the sea and shared that when it's possible, he chooses to travel by boat.
Since the actor grew up on the water, it's hard to keep him away from it. He shared with Forbes that his favorite places to travel coincidentally all have bodies of water near them. He said, "I'd definitely say Mexico is among my favorites, as well as British Columbia, Italy, and the Amalfi Coast. It's about the culture, the people and the water for each one." Even with his busy schedule, Howey makes sure to carve out some time for traveling. In 2019 alone, the actor traveled to New York, Chicago, and Florida, per Haute Living. So, whether it's out at sea or on land, Howey will make sure travel is a big part of his life.