Katy Perry Sends Taylor Swift An Actual Olive Branch To End Years-Long Feud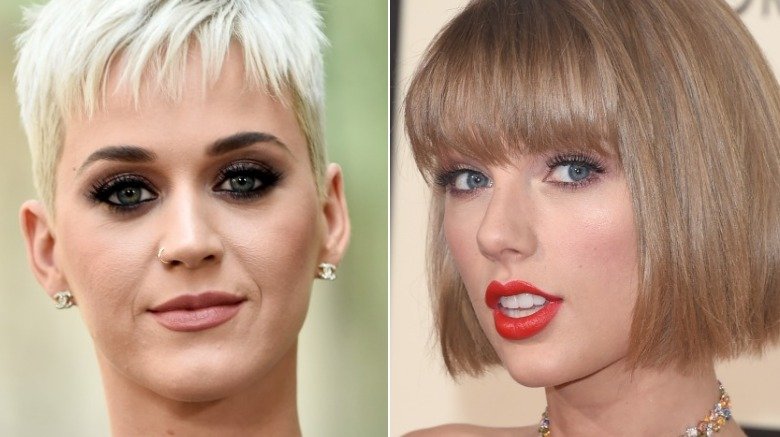 Getty Images
Is there no more bad blood between Katy Perry and Taylor Swift?
On Tuesday, May 8, 2018, Swift shared a video on her Instagram Stories, showing off a gift that Katy Perry sent her ahead of the start of her Reputation tour (via E! News). In the video, a letter that begins with "Hey Old Friend" can be seen ... as well as a literal olive branch. That's right — Perry literally extended an olive branch to her former enemy Swift, apparently in hopes to put their messy past behind them.
In the video, which was captioned, "Thank you Katy," Swift says, "So I just got to my dressing room and found this actual olive branch." She continued, "This mean so much."
Though it's impossible to clearly read the entire letter that Perry sent Swift, it appears to state, "I've been doing some reflecting on past miscommunications and the feelings between us. I really want to clear the air..." Another line looks to say, "I'm deeply sorry."
Swift and Perry's feud started way back in 2014 when Swift told Rolling Stone that "Bad Blood" was about another singer who had stolen dancers from her during a tour in an apparent attempt to sabotage her. Though Swift never mentioned Perry by name, fans quickly determined that she was talking about the "Teenage Dream" singer. Perry's song "Swish Swish" is thought to be a response to the diss.
Glad to see that these ladies may finally be getting along again. It's about time.