Vanessa Bryant Settles Lawsuit Over Kobe's Crash Site Photos For Huge Payout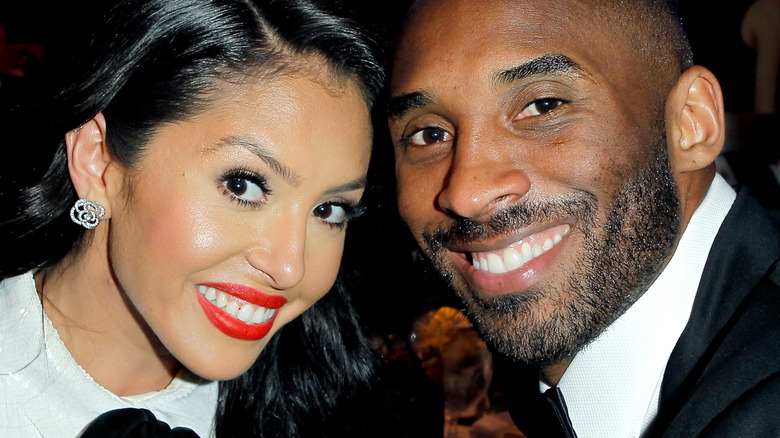 Donato Sardella/Getty Images
It's been over three years since Kobe Bryant died suddenly in a shocking helicopter crash. Kobe, his 13-year-old daughter Gianna, and seven others were taking the helicopter to Gianna's basketball game. The helicopter crashed, killing everyone on board. Kobe was one of the most celebrated basketball players of all time and the tragedy sent millions into mourning.
An investigation that took nearly a year to complete started days later. In February 2021, the results of the investigation were finally released. It was found that the helicopter pilot was at fault as he had flown directly into clouds, against FAA regulations. The federal investigation also found that the pilot likely made bad flying decisions, as he may have been under pressure to complete the trip quickly.
The realization that Los Angeles county responders had taken personal photos at the crash scene made the tragedy all the more painful. So it was with the knowledge that, Kobe's widow, Vanessa Bryant, filed suit against the county. The case has finally been settled, and Vanessa walked away with a considerable sum of money.
Vanessa Bryant opted to settle the lawsuit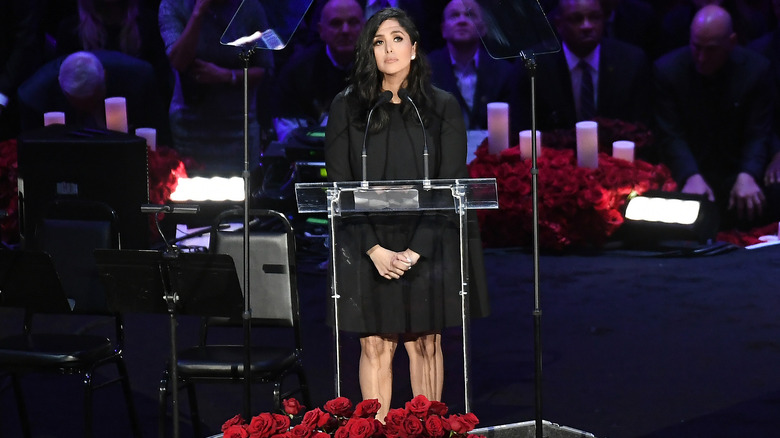 Kevork Djansezian/Getty Images
Vanessa Bryant has finally settled her multimillion-dollar case against Los Angeles County investigators over the helicopter crash that killed her husband and daughter. Vanessa discovered that first responders who had arrived on the scene had photographed and ultimately shared the gruesome images with others. The photos were shared at bars and banquets by firefighters on the scene. The issue reportedly came to light after a bar patron complained.
"Today marks the successful culmination of Mrs. Bryant's courageous battle to hold accountable those who engaged in this grotesque conduct," Vanessa's attorney said in a statement, per ESPN. "She fought for her husband, her daughter, and all those in the community whose deceased family were treated with similar disrespect. We hope her victory at trial and this settlement will put an end to this practice." In total, Vanessa was awarded $28.85 million, including $15 million, which she received in August of last year.  The other families whose loved ones died in the crash also filed suit against Los Angeles county and received settlements ranging from a little over $1 million to $15 million.
As for Vanessa, no amount of money can fill the void left by her late husband and daughter. "We were so incredibly blessed to have them in our lives. I wish they were here with us forever," she said in a 2020 statement. "They were our beautiful blessings taken from us too soon."