Cardi B Addresses Met Gala Fan Altercation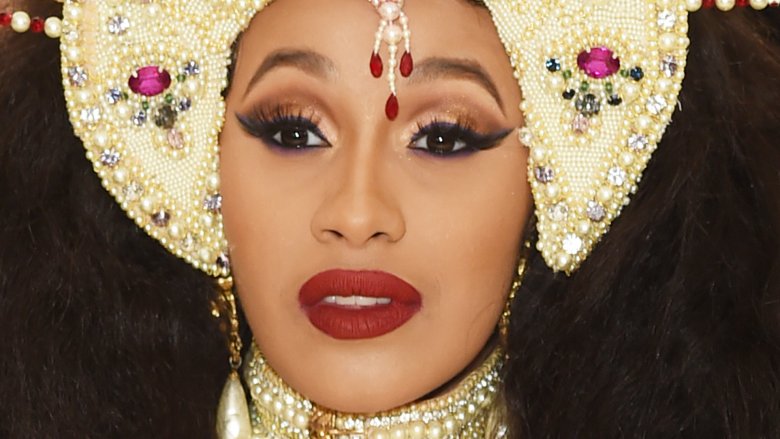 Getty Images
Cardi B just opened up about the fight that went down at the Met Gala on Monday, May 7, 2018.
Following the altercation, in which a fan was reportedly beaten up by her entourage after being denied an autograph, the rapper took to Twitter to address the situation, as reported by People. "If you check my tag pics i take a lot of pics with fans," Cardi B said. "Some people are not fans &sometimes i don't want no pics and i simply don't want people too close cause of [my pregnancy]."
Cardi B, who is expecting her first child with Migos' Offset, continued, "I don't know what are people's intentions sooo i Be careful .Why can't people respect that?" Cardi B has since deleted the tweet.
The man who was allegedly attacked, identified as Giovanni Arnold, told The Blast that he approached Cardi B and Offset while they were waiting in a car outside the Mark Hotel after the Met Gala. According to the celeb news site, Offset was unhappy with how Arnold had come up to them and so he allegedly ordered three members of his entourage to "go after" him. They then reportedly beat Arnold.
TMZ shared video of the alleged assault on May 8. The gossip rag noted that one of the attackers in the video was seen with Migos on May 7.
The New York Police Department confirmed to The Blast that officers responded to the hotel at 2:12 a.m. as a result of the alleged assault. However, cops reportedly say that they saw "no visible signs of trauma." Still, Arnold was transported to NY Presbyterian Hospital, and the alleged assault is being investigated. Police reportedly only wish to speak to the three men who allegedly beat Arnold — not Offset or Cardi B.