Celebs Who Identify As Pansexual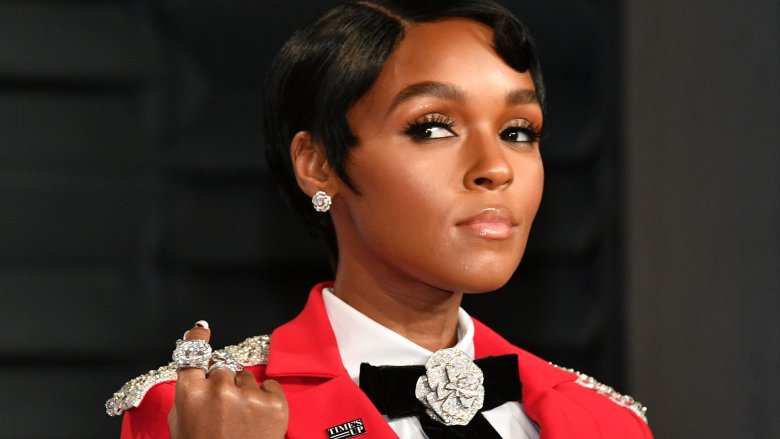 Getty Images
It's a pretty exciting time to be alive, and celebs are helping to pave the way for social advancement — specifically, in this case, those who identify as pansexual. "Pansexual means the capacity to be attracted to all genders and, or attracted to people regardless of gender," GLAAD President and CEO Sarah Kate Ellis told Good Morning America. "It really opens up who you find yourself compatible and attracted to." According to Dr. Ritch C. Savin-Williams for Psychology Today, pansexuality is not a new concept, yet very little research has been done on the topic. "This is unfortunate, because pansexuality is a real thing with repercussions and importance among millennial youth," he said. 
Public figures identifying as such can help us to better understand what this approach to love, sex, and companionship can mean. From singers and songwriters to actors and comic book characters, here are some celebrities who've declared their pansexuality (or omnisexuality, which is like pansexuality but completely ignores gender identity.)
Miley Cyrus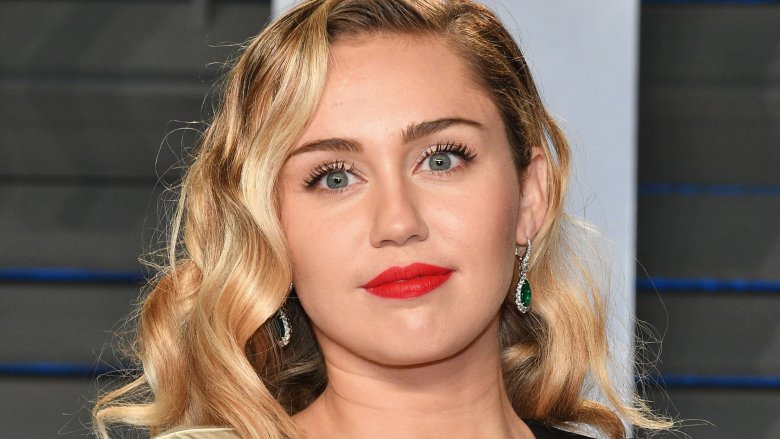 Getty Images
One of the first celebrities whose pansexual status was widely reported also happens to be one of the most influential celebrities of our time. In 2016, singer/actress Miley Cyrus came out as pansexual during an interview with Variety. "I always hated the word 'bisexual,' because that's even putting me in a box. I don't ever think about someone being a boy or someone being a girl," Cyrus said. 
Cyrus experienced an epiphany about gender and sexual identity when visiting an LGBTQ center in Los Angeles. "I saw one human in particular who didn't identify as male or female. Looking at them, they were both: beautiful and sexy and tough but vulnerable and feminine but masculine. And I related to that person more than I related to anyone in my life ... Once I understood my gender more, which was unassigned, then I understood my sexuality more. I was like, 'Oh — that's why I don't feel straight and I don't feel gay. It's because I'm not.'" 
Sia
Getty Images
For many years, Sia avoided showing us her face, keeping her mug concealed under bows, wigs, hair, and hats in an effort to disconnect fame (and being recognizable) from her formidable art (such as the devastating hit "Chandelier.") She wanted the music to speak for itself, but while Sia (full name Sia Furler) may not allow us to see her outsides, she's been frank and open about how she feels on the inside. 
Loathe to identify herself with any particular sexuality label other than "flexible," Sia has seemingly placed herself in the pantheon of pansexuality. "Before I was actually successful I'd always said I've always dated boys and girls and anything in between. I don't care what gender you are, it's about people," Sia said (via FasterLouder). 
Sia has been romantically linked to both men and women. According to the Daily Mail, Sia nearly married her then-girlfriend J.D. Samson of the band Le Tigre in 2010, and, from 2014 to 2016, the singer-songwriter was married to documentary filmmaker Erik Anders Lang.
Sophie B. Hawkins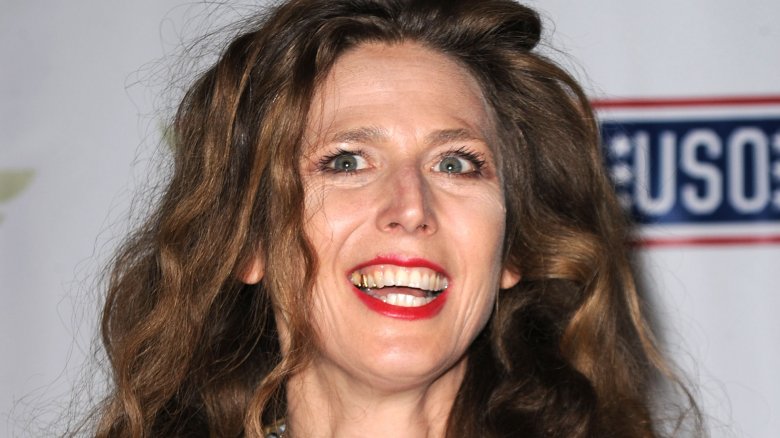 Getty Images
Sophie B. Hawkins' unique voice, which spans from breathy and vulnerable to strong and powerful, powered her to the top of the charts a few times in the early '90s, most notably with the emphatically titled "Damn! I Wish I Was Your Lover" and the mid-tempo ballad "As I Lay Me Down." She was also one of the few out non-heterosexual women in entertainment at the time — or, at least, the far less woke media of 1992 reported it as such. In a 1992 interview with Jon Pareles of The New York Times, Hawkins said she considered herself "omnisexual, really, if there's such a word." 
In the more enlightened year of 2017, Hawkins explained to Fuse what she meant by "omnisexual" (which she thinks she sort of coined during that '92 interview.) In short, to Hawkins, it means a detachment between sexuality and gender. "I can't make my sexual identity based on another person's gender. Because even if I was on a desert island and never had sex, I'd be a very sexual person. I can't say that I'm really inspired by one gender or another."
Janelle Monae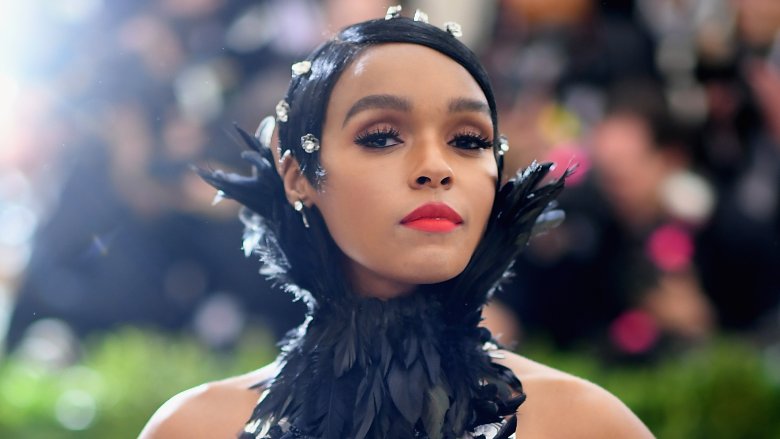 Getty Images
Janelle Monáe is a big deal, and rightfully so — her music is a remarkable blend of classic R&B, funk, rock, and more. She's earned critical acclaim with songs like "Tightrope" and "Make Me Feel," while also maintaining a career as an actress, co-starring in the best picture-nominated Hidden Figures, the best picture-winning Moonlight, and a 48-minute "emotion picture," a film accompaniment to Monáe's third album, Dirty Computer.
All that and more landed Monáe a cover story with Rolling Stone in 2018, wherein the superstar came out as pansexual. Monáe said she had touched on themes of non-binary sexuality in her music before: "If you listen to my albums, it's there."
She added, "Being a queer black woman in America, someone who has been in relationships with both men and women — I consider myself to be a free-a** motherf*****." She noted that she once believed herself to be bisexual, but then she "read about pansexuality and was like, 'Oh, these are things that I identify with too.'"
Angel Haze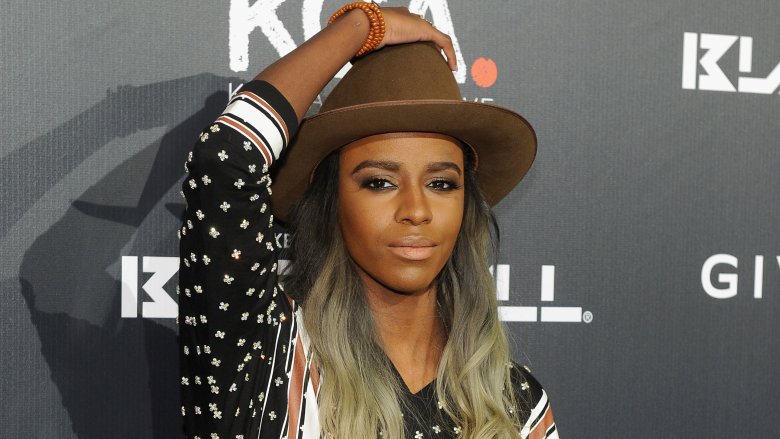 Getty Images
It took a frustratingly long time for female rappers to find success in the musical mainstream. But since the days of Lil Kim, Lauryn Hill, and Missy Elliott, Angel Haze has entered the industry, and she is a pioneer in both music and in society. The Detroit-born Haze told The Source before the release of her album Reservation that she's "the best female rapper in the world" and that she proudly rocks a style one might call "androgynous" but which she says is more accurately defined as "just me." 
That confident candor seems to be Angel Haze's preferred way to label herself. When someone asked her on Twitter if she was gay (in a since deleted post, reported by MTV), she replied, "No. Lol. i am whatever i am when i am it." On Fusion TV (via MTV), Haze was asked if she identified as pansexual or if she preferred another term to describe people "who love across a spectrum." Haze confirmed that yes, if she "had to identify, that is the term I'd use to describe how I feel."
Brendon Urie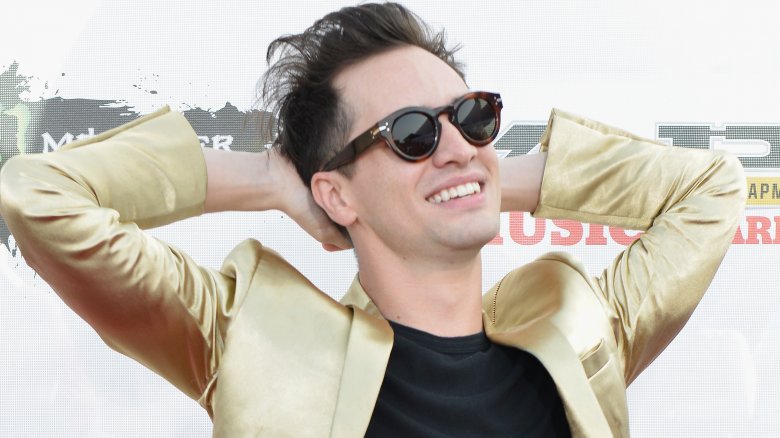 Getty Images
Brendan Urie was a bonafide rock star, what with a dramatic stage presence and terrific hair, by the tender age of 19. That's when Panic! At the Disco, a band he formed with some childhood chums, hit the top 10 and won the MTV Video Music Award for video of the year for "I Write Sins Not Tragedies." P!ATD has since fizzled — Urie is currently the band's sole member — but he's gone on to star in Kinky Boots on Broadway and earn a loyal following in the LGBTQ community. He's always been an advocate of and example for guys who didn't want to play along with traditional masculine stereotypes. 
Urie, who is happily married to a woman, came out as pansexual in a 2018 interview with Paper. "I'm very much in love with her but I'm not opposed to a man because to me, I like a person," Urie said. "Yeah, I guess you could qualify me as pansexual because I really don't care. If a person is great, then a person is great. I just like good people, if your heart's in the right place. I'm definitely attracted to men. It's just people that I am attracted to."
Natalie Negrotti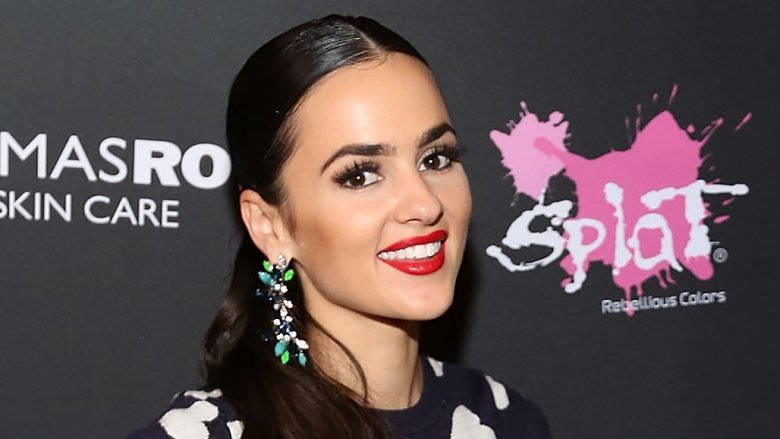 Getty Images
Reality TV star Natalie Negrotti, who made a name for herself in Big Brother, came out as pansexual during an episode of MTV's The Challenge: Final Reckoning that aired in July 2018. "I am pansexual and I'm okay with that now," Negrotti said during the show, as reported by People. During that same episode, Negrotti claimed that her Challenge co-star Kaleigh Morris had previously outed her for dating a woman — something that she said she'll never forgive.
At the time, Negrotti also told the Watch With Us podcast that it took he 28 years to come to terms with her pansexuality, but she decided to reveal her sexuality to the world in hopes to "educate people who are not informed," as she noted on social media. She added, "Let's spread love and education not hate."
In a post on Instagram, she shared that accepting herself as she is has helped give her "the chance to blossom into the person [she is] today."
Courtney Act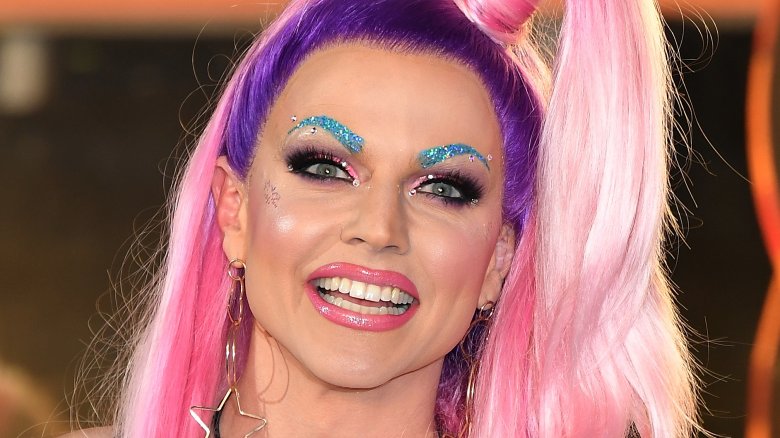 Getty Images
Courtney Act, whose birth name is Shane Jenek, rose to fame in 2014 by starring on the fabulously iconic reality series RuPaul's Drag Race, making it far in the show's sixth season. Act later joined the UK's Celebrity Big Brother, which the performer won in 2018. And while many may know just how gorgeous and talented Act is (Act once competed on Australia's American Idol), not everyone is informed about the TV personality's sexuality.
Speaking to Attitude magazine in 2018 (via the Daily Mail), Act opened up about being pansexual. "The reason I identify as pansexual is not because I wander around the street looking at women thinking I wanna bang 'em, it's because I've had sexual and emotional experiences with women, and I don't count that out as being a possibility," the reality star explained.
"It's important to acknowledge bisexual, pansexual," Act asserted, adding, "We have such a rigid idea of what heterosexuality is and that's problematic. We have such a rigid idea of what gay is and that's also problematic."
Asia Kate Dillon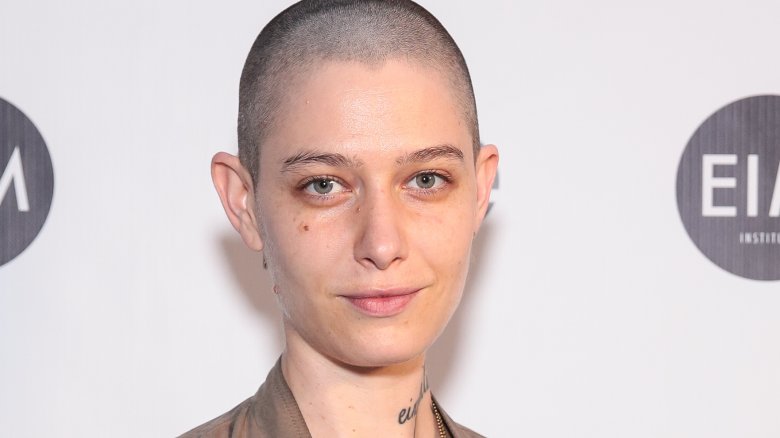 Getty Images
Actor Asia Kate Dillon made TV history by portraying the first gender non-binary-identifying character on the small screen, playing Taylor Mason on the Showtime drama Billions. Dillon identifies as gender non-binary in real life, making the talent the first openly gender non-binary star working in television, as reported by HuffPost.
"Non-binary is a term used by some people, myself included, who feel that their gender identity falls outside the [traditional] boxes of man or woman," Dillon explained to ABC News in January 2018.
Dillon has had no problem opening up about her gender identity to the press since gaining fame, and they have also revealed that they're pansexual. Speaking to HuffPost in April 2017, the Orange is the New Black star shared, "From the time I came to understand sex and sexual orientation, and all of that, I've identified as pansexual and I've always felt like I had the spiritual, emotional, physical capability of being attracted to any gender."
Jazz Jennings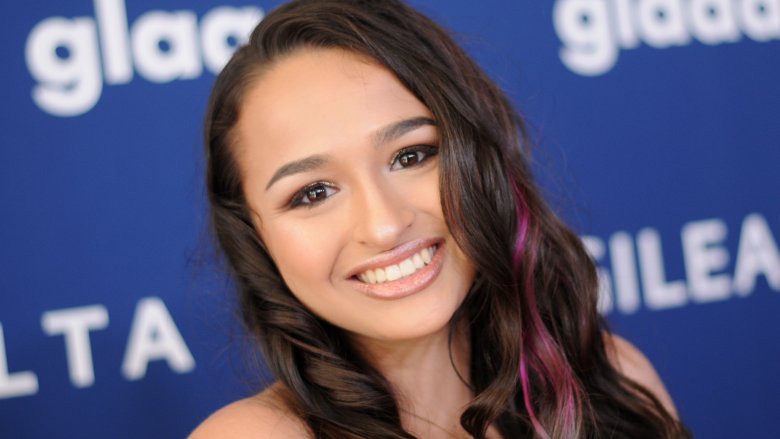 Getty Images
Reality TV star Jazz Jennings has achieved quite a lot — most notably, a platform from which to advocate for transgender issues. In her memoir Being Jazz: My Life as a (Transgender) Teen (via Time), Jennings wrote about feeling like she was assigned the incorrect gender at birth while a toddler and that a therapist told her at the age of 3 that she was transgender. "I remember feeling this overwhelming sense of relief that there was finally a word that described me," she said. 
Since gaining fame, Jennings has helped others try to discover their true selves, and she may help others come out as pansexual, too. In a 2016 interview with Dazed, Jennings was asked about her sexual preferences, and she said that she's "still exploring," noting, "I think I'm physically attracted to guys but I know I could potentially be emotionally attracted to girls. I'm just attracted to people for who they are on the inside. That's what it is to be pansexual, you know."
Brooke Candy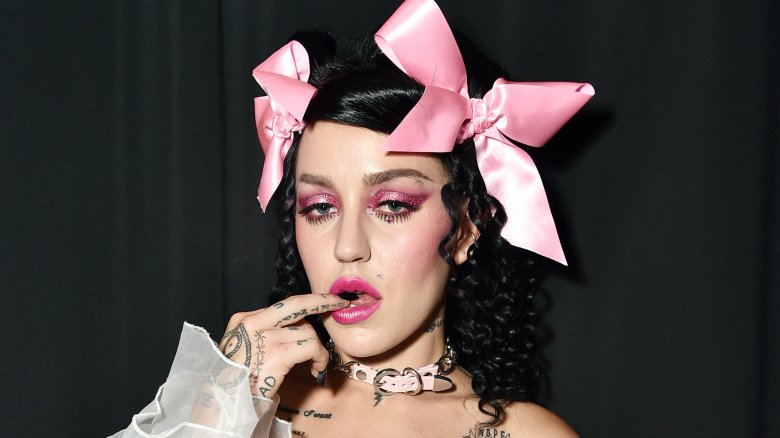 Getty Images
Sexuality has long informed experimental musician Brooke Candy's style and sensibility. Raised in the Los Angeles area, her father was an executive for the explicit gentlemen's magazine Hustler, and as a young adult, Candy worked as a stripper and a mannequin stylist for Hustler's chain of stores. In 2012 and 2013, she started independently releasing music.
In advance of the release of her 2014 EP Opulence, Candy sat for an interview with Hunger, where she discussed in detail her personal attitudes and preferences regarding sexuality. For her, it's all connected to a grand mass awakening. "I'm really trying to spawn some sort of revolution with our generation because I feel we're being fed a lot of bulls*** that causes us to be indifferent," Candy said. "I'm a feminist, I'm young, and I'm gay (though I've now come to the conclusion that I feel more pansexual). I feel like I'm awakening to this new stage of consciousness."
Caitlin Stasey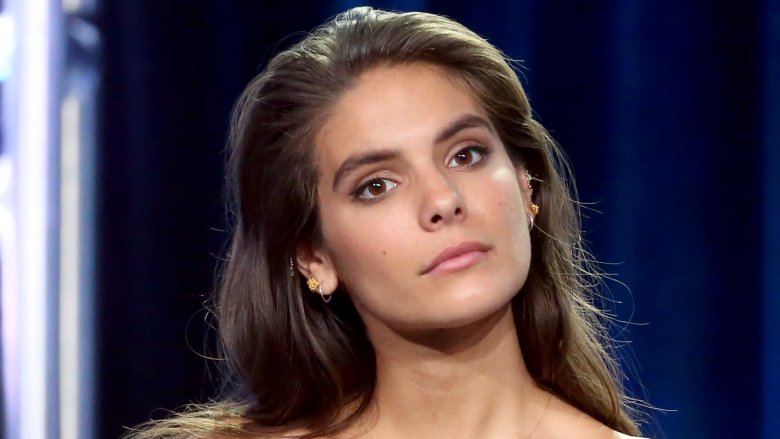 Getty Images
If you're heavy into Australian television, like, say, you're from Australia, then Caitlin Stasey is a familiar name and face. As a teenager, she starred on two long-running Aussie shows. She was Frankie Thomas on the teen drama The Sleepover Club and Rachel Kinski on the internationally known soap opera Neighbours. As far as stateside viewable projects go, she had major roles on the cult dramedy Please, Like Me and the CW's Mary Queen of Scots-meets-Gossip Girl series Reign, in which she portrays a handmaiden named Kenna. 
In 2014, a reporter from the LGBT news site After Ellen interviewed Stasey on the red carpet for the GLAAD Media Awards. When asked if playing gay characters, as she had done on Please, Like Me, felt different from playing heterosexual characters, Stasey replied that it "isn't anything to [her]." She said, "I have a fluid sexuality and feel like everyone's on a scale." When explicitly asked if she identifies as pansexual, Stasey emphatically said, "Yeah! It's not a big deal to me. I don't really discern a difference between attraction for men or women."