Riley Keough And Alex Pettyfer Were Engaged Once (But Fizzled Out Fast)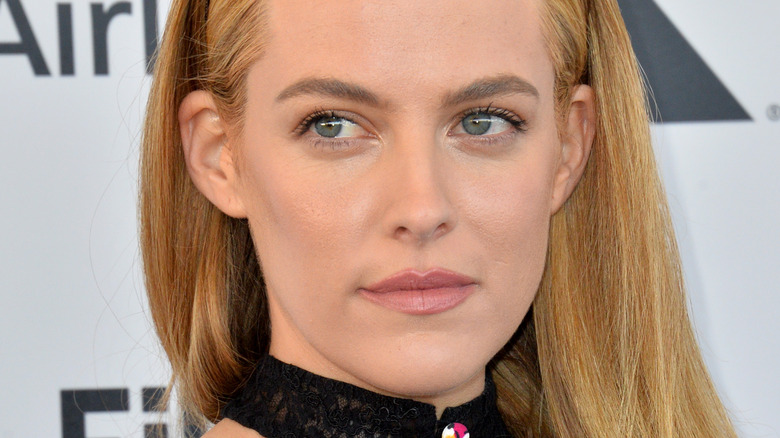 Featureflash Photo Agency/Shutterstock
Riley Keough and Alex Pettyfer started dating while working on "Magic Mike" together, but it wasn't the first (or last) time either got involved in an on-set romance. Just before dating Keough, Pettyfer was romantically linked to Dianna Agron, who co-starred alongside him in "I Am Number Four." By February 2011, Pettyfer and the "Glee" star reportedly called it quits, although they'd never made the relationship official. There were rumors that they broke up after photos leaked of the "Beastly" actor hanging out with two models.
By October 2011, Pettyfer was spotted with the "Daisy Jones & The Six" star, who was a relative unknown and often referred to as "Elvis' granddaughter" in the press. "They looked really cute together, cuddling and kissing each other before boarding their flight. They seem to be enjoying their new relationship," a source told Glamour UK at the time. Another insider noted that Pettyfer taking a flight with Keough must have meant he was serious since he had a fear of flying.
The two "Magic Mike" actors fell for each other fast. "She was the first woman in my life that I fell in love with at first sight," Pettyfer said in a 2018 interview with Andy Film. "I just looked at her and she looked at me and I said, 'Wow. I think I'm in love.'" He was smitten with Keough before they even shot together, and it was not long before Pettyfer proposed.
People questioned Alex Pettyfer's engagement to Riley Keough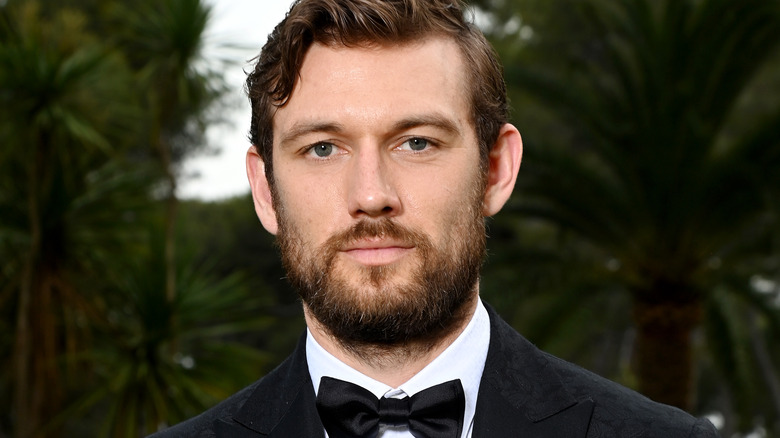 Pascal Le Segretain/amfar/Getty Images
Throughout their relationship, Riley Keough and Alex Pettyfer kept their romance mostly under wraps. The "Zola" star had mentioned a "boyfriend" several times on Twitter, but had not referred to Pettyfer by name. The, in March 2012, Keough was seen sporting an engagement ring while out with her beau. The engagement was confirmed by sources, but there was some doubt that the two "Magic Mike" co-stars would ever reach the altar.
When the engagement news broke one source spoke about why the "Back Roads" star was so drawn to his fiancée. "She's just sweet like a little girl or kitten ... kind of untouched by the world," the insider told E! News in March 2012. They also doubted that Pettyfer and Keough would ever actually marry. "Considering Alex has had tattoos for Julia Roberts' niece [Emma Roberts] and Dianna Agron ... maybe an engagement ring isn't too much of a commitment?" the source added.
There was no declaration that the wedding had been called off but Pettyfer and "The Girlfriend Experience" actor parted ways after being together for more than two years. As Pettyfer told Andy Radio in 2018, a contributing factor to their split was his inability to visit Keough while she worked on "Mad Max: Fury Road" due to his severe fear of flying, although rumors circulated that the real reason the couple broke up was because Pettyfer was unfaithful. Following the break up, however, they rekindled their romance for a brief period before calling it quits for good.
Who Riley Keough and Alex Pettyfer ended up marrying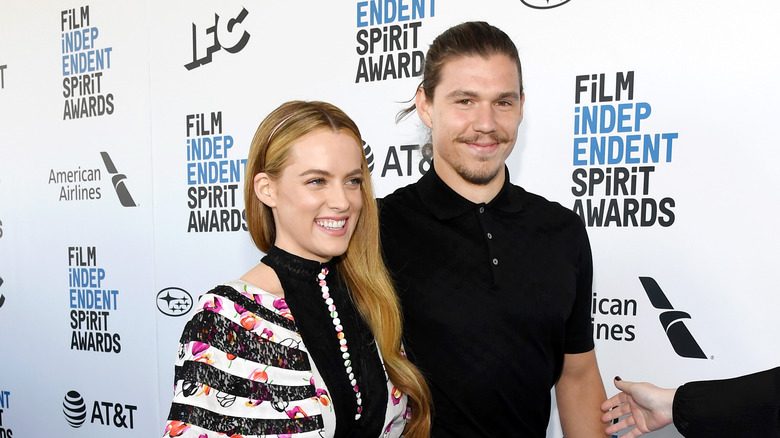 Kevin Mazur/Getty Images
Even though the wedding had been called off, Riley Keough and Alex Pettyfer reignited dating rumors when they attended the premiere of "The Butler" together in August 2013. Pettyfer, who appeared in the film, brought Keough as his plus-one, and the two appeared to be back together. "There was definitely warmth between Riley and Alex," one person in attendance told Us Weekly at the time. "They were laughing together and smiling at each other," the source said, adding that the two held hands.
That premiere was the last time the couple appeared in public together, as they both eventually said "I do" to other partners. Keough fell for stuntman Ben Smith-Petersen in 2014 while working on reshoots for "Mad Max: Fury Road" together — the same movie Pettyfer did not visit during principal shooting for fear of flying. The two tied the knot in 2015. Similar to her romance with Pettyfer, Keough fell for Smith-Petersen quickly. "Two weeks into dating him, we were at a gas station and I was like, 'I could see myself having kids with this person,'" she recalled to USA Today in 2016.
Meanwhile, Pettyfer went on to marry model Toni Garrn in 2020. "The Strange Ones" actor uploaded a snap to Instagram of the couple locking lips while showing off their wedding rings. Two years later, in 2022, they remarried, as Garrn shared footage of the second wedding on her Instagram page.