Why Channing Tatum Didn't Like Working With Alex Pettyfer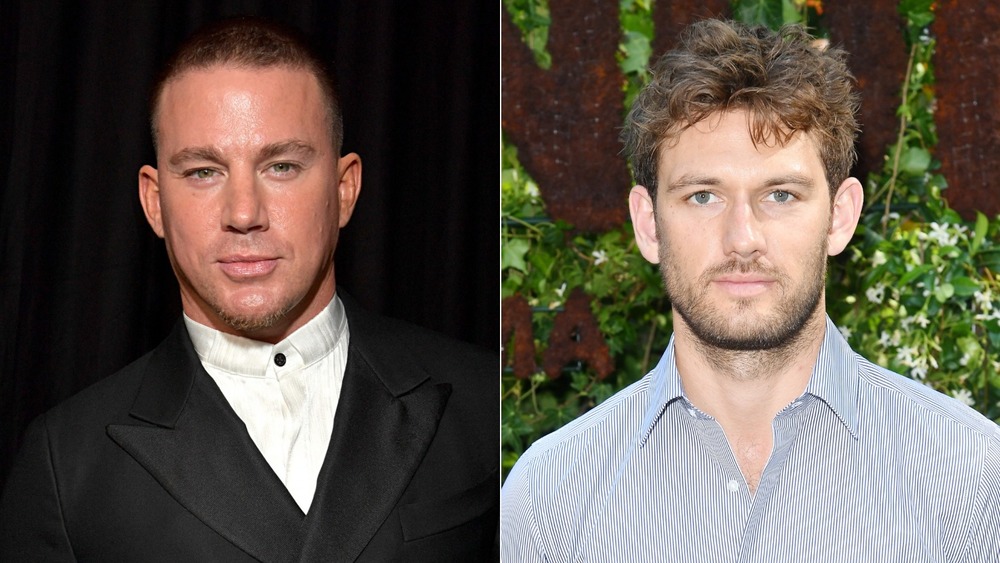 Lester Cohen/Daniele Venturelli/Getty Images
When Magic Mike premiered in 2012, it made plenty of viewers a little hot and bothered. The popular Steven Soderbergh-directed film, based on Channing Tatum's early years as a stripper, stars Tatum, Alex Pettyfer, Matt Bomer, Joe Manganiello, and Matthew McConaughey as male strippers in Tampa, Fla.
The film went on to boast more than $167 million in the box office, according to Box Office Mojo, with only a $7 million budget, which is a feat all on its own. However, they made the magic happen again with the film's 2015 sequel, Magic Mike XXL. The sequel was also just as successful, grossing $117 million worldwide. However, one major character was missing from the blockbuster. 
Among the star-studded cast — which included additional players such as Jada Pinkett Smith, Elizabeth Banks, and Donald Glover — Pettyfer was nowhere to be found. Apparently, Pettyfer was not asked to return to the guaranteed hit of a movie. So what happened? Well, it was ultimately Tatum's choice.
Alex Pettyfer says he was hard to like on the set of Magic Mike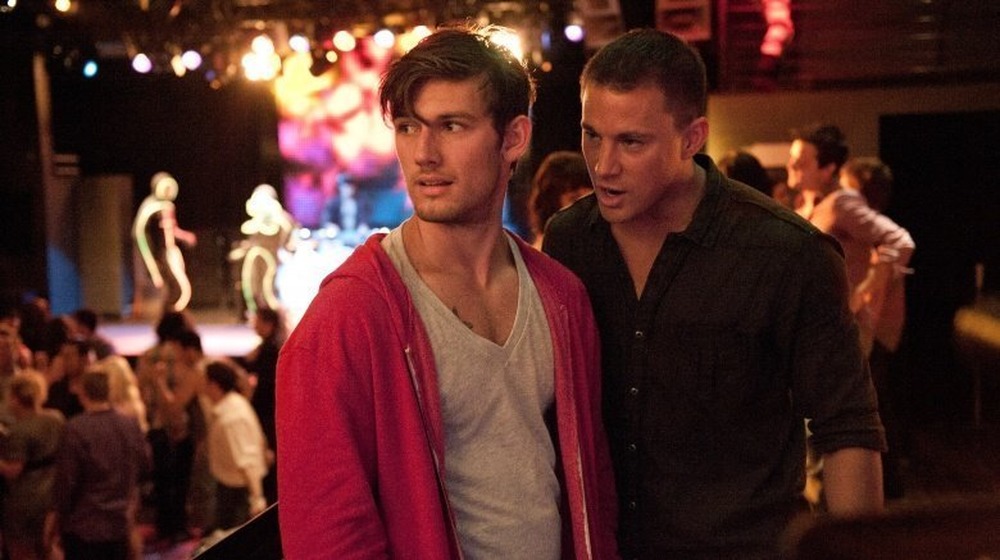 Magic Mike
It might be difficult to imagine Channing Tatum not liking anyone, but according to Alex Pettyfer, Tatum's grudge was mostly Pettyfer's own doing. In an interview with Bret Easton Ellis' B.E.E. podcast (via The Hollywood Reporter), Pettyfer said he wasn't pleasant to be around on the set of Magic Mike. "Channing Tatum does not like me," Pettyfer revealed. "For many reasons. Many being my own fault."
"I sat in the corner and listened to music because I'd been told that anything I do was wrong by my reps and I was very insecure as a human being," he explained. "That also gave me a bad rep because they said, 'Oh Alex thinks he's f–king better than everybody else because he doesn't speak to anyone.' And that's not true. I was genuinely nervous and scared to be myself."
He also shared that he rented an apartment from one of Tatum's friends and left without paying four months of rent. Yikes. He says Tatum sent him a warning email that told him to "not be a clown," but Pettyfer never paid.
Needless to say, Pettyfer didn't have much of a chance for Magic Mike XXL.