The Strange Ritual Channing Tatum Does After Each Film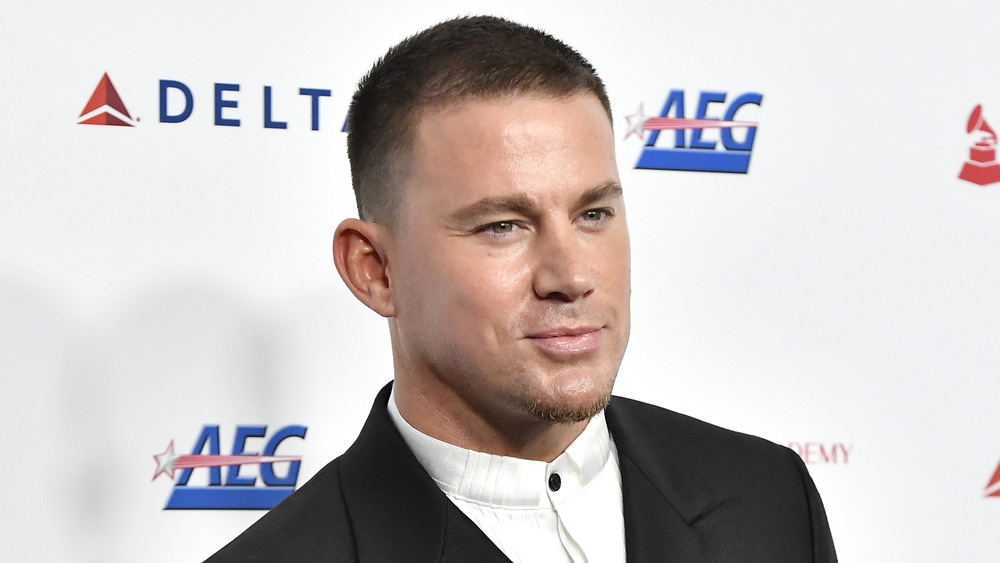 Frazer Harrison/Getty Images
Actor Channing Tatum took to Instagram in September 2020 to share an update with fans amid the coronavirus pandemic, writing, "It's been a long road back. Injuries, life s**t, and just insanity in general. Ha, daddy is finally back boooi!!" He also shared a shirtless selfie to compliment the message.
Perhaps the post was Tatum's way of reinventing his career and hopping back into Hollywood following a public divorce with ex-wife Jenna Dewan and a breakup with his ex-girlfriend, Jessie J, per Entertainment Tonight. Tatum continued, "Gonna be a fun next 10-year run. To all those that have been there for me and held me down through it all. I love you. I'm gonna make ya proud. Let's goo." The actor first made his mark in Hollywood alongside Dewan in 2006's Step Up. Since then, the star has starred in and produced two Magic Mike movies, fought crime in 21 Jump Street, and got romantic in Dear John and The Vow.
So what did all of these Tatum films have in common? As it turns out, the actor does this post-film ritual after every movie — here's what it is.
Channing Tatum calls the ritual a 'freeing of himself'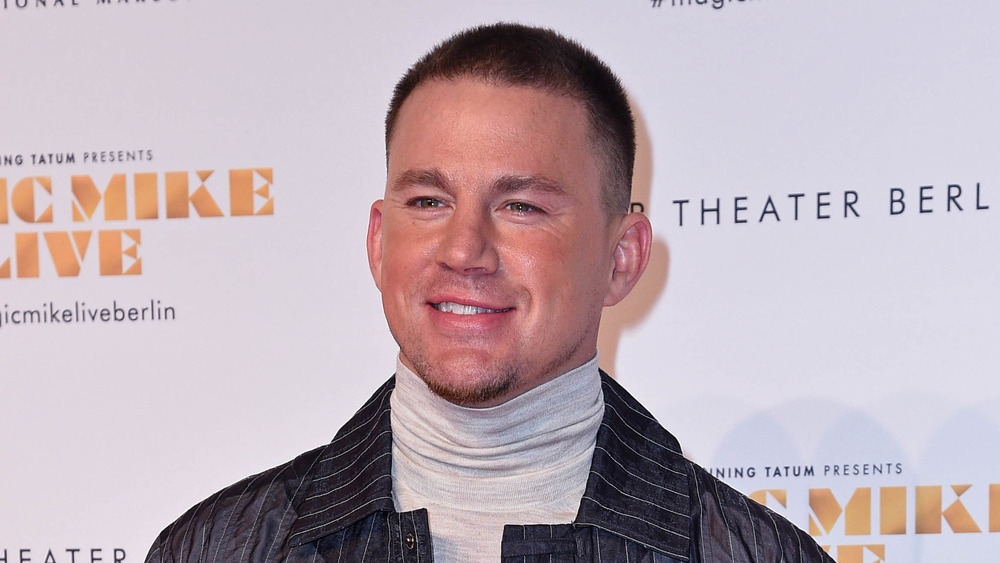 Tristar Media/Getty Images
In an Instagram selfie shared Nov. 23, 2020, Channing Tatum revealed the interesting ritual he does after every movie...shave his head. "There is nothing and I mean nothing as good as finishing the hardest job of my life. And then shaving my head and letting the character go," said the Side Effects star in the caption. "It's a bit of a ritual. A freeing of myself. And being free is always my highest intention. And I'm about to be sooooo freee!!!"
The actor just finished wrapping up production for his upcoming film, Dog. Tatum continued, "I have so much love in my heart for everyone that was on this journey with me. @dogthefilm and so much love for the people out there in the world that need love right now. Sending it up for all.....right..... now. #freeandjoyful"
That is hardly the first time fans have seen the actor with a shaved head, but now, Tatum's iconic look finally has an explanation.