Jon Lovitz And Jessica Lowndes' Big Hoax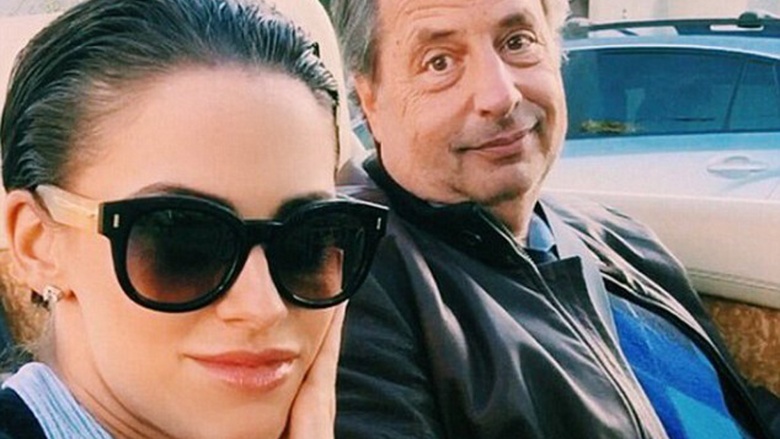 Jessica Lowndes, who's barely famous, and Jon Lovitz, who's famous if you're over 30, recently launched an overwhelming press offensive to publicize their new relationship. While reps for neither Lowndes, 27, nor Lovitz, 58, could be reached by any outlet for comment, the pair have been posting nonstop Instagram photos and videos, including one of Lowndes with what looks like a diamond ring on her all-important finger. We now know it was all an elaborate April Fool's joke, but let's recap the hoax that had us all losing our minds.
They needed the press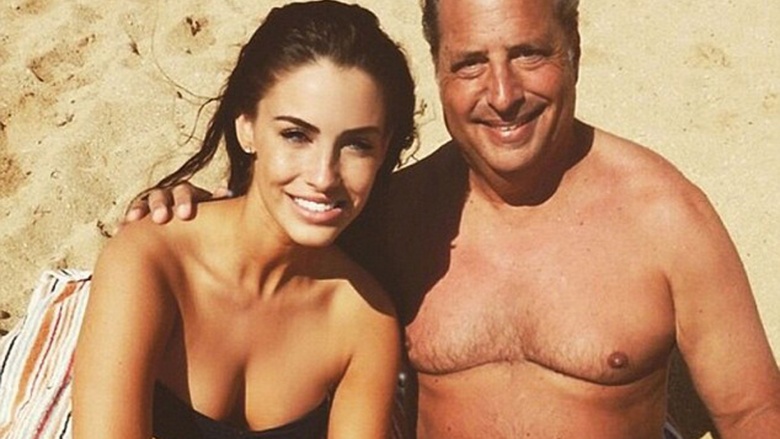 Jessica Lowndes is known for her role on the now-canceled 90210 reboot, if she's known at all. She attempted a music career and failed, and her post-90210 acting career has stalled save for a few shorts and TV movies. Meanwhile, Saturday Night Live alum Jon Lovitz hasn't had too much mainstream work since, well, his and Lowndes' mutual guest-starring stint on Hawaii Five-O in 2015. Both stars could use whatever press attention comes their way, and there are few better ways to get it than with a romance...or a fauxmance.
The staged videos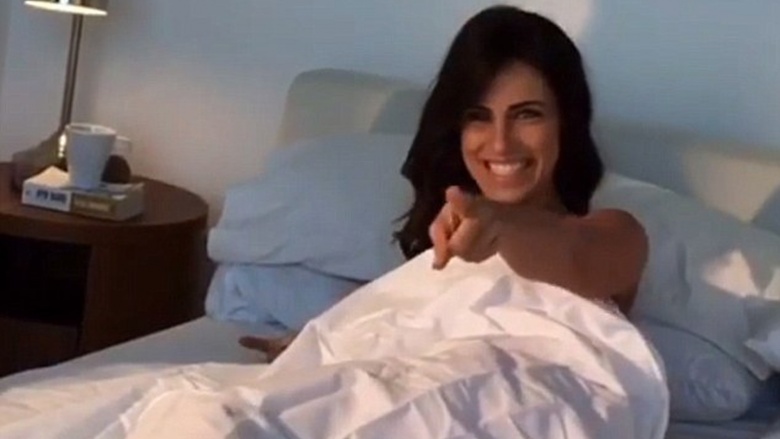 Lowndes posted a video on Instagram captioned, "When bae films you waking up in the morning..." Thing is, how many people wake up with a full face of makeup and perfectly curled hair? In the video, Lovitz can be heard insisting, "I'm not videoing you!" Lowndes responds with a giggle that's reflective of her acting ability: pretty unconvincing.
Another thing to note? The sheets on the bed have creases like they're fresh out of the package, not as if they'd actually been slept in overnight. Additionally, the shadows in the video make it look like there's someone else standing out of frame, which may explain why Lowndes keeps gazing to her left instead of at where Lovitz is presumably standing at the foot of the bed.
Jon Lovitz doesn't seem like Jessica Lowndes' type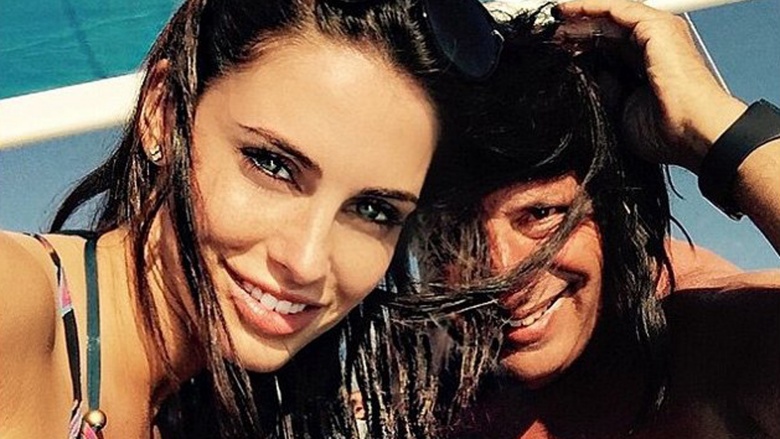 Prior to this bizarrely public pairing, Lowndes was pretty quiet about her dating life. Aside from a few red carpet appearances with rugby star Thom Evans in 2013 and a year-long romance with Breaking Bad star Aaron Paul from 2009 to 2010, who knew anything about her personal life at all? It seemed like a steep downgrade for the beauty, at least on a superficial level. Lovitz has been similarly silent for the most part, with his most recent public relationship being with Janice Dickinson way back in 2004.
So over-the-top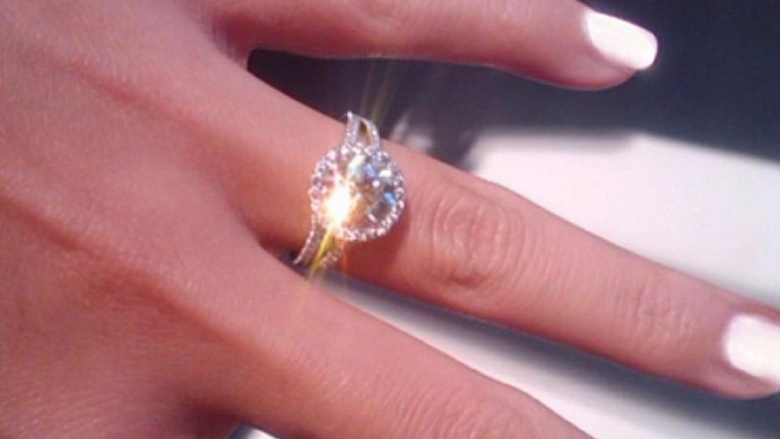 Lowndes' posts with Lovitz were almost cartoonish in their obnoxiousness and immaturity. From a photo of his hand between her legs to a shot of herself in bunny ears eating candy in bed, it was beyond gratuitous. What's more, the flagrant references to sugar daddies and babies were so creepy that it was tough to imagine anyone saying them in a serious fashion without immediately dry heaving for hours. Plus, there were hardly any paparazzi sightings of the pair, yet they were somehow engaged already? What the what?
The timing was too convenient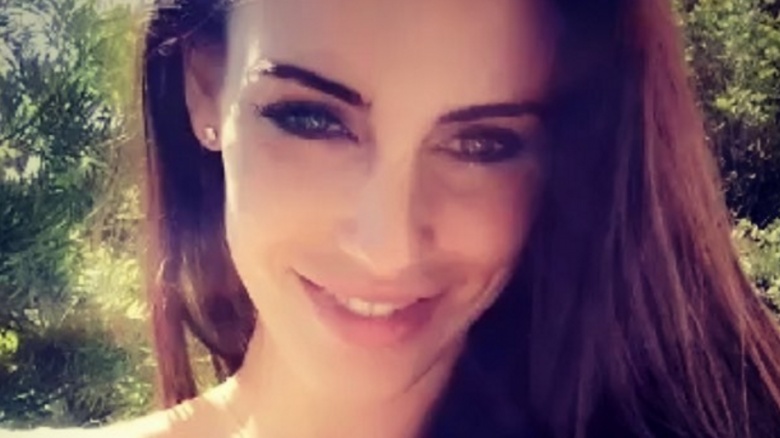 Lowndes and Lovitz went public in the last week of March, so with April Fool's Day right around the corner, we all should've known better. Looks like they just wanted a head start on punking the world so it wouldn't be so obvious. But come on, a video in which Lowndes swears she wasn't hacked, just happy, screams "the lady doth protest too much."
Even other stars were calling them out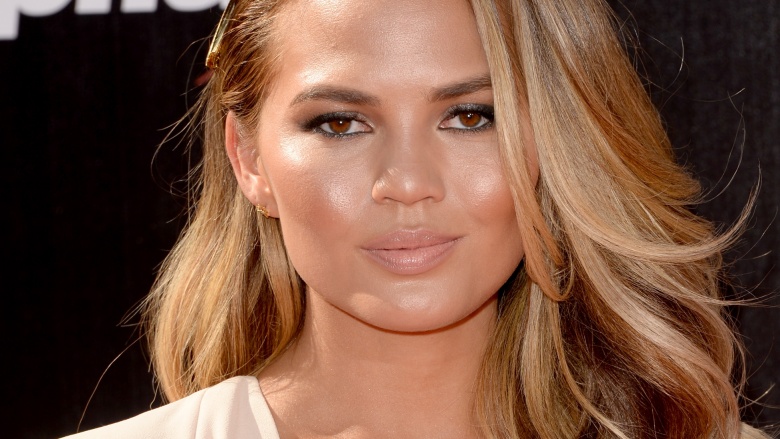 Getty Images
Chrissy Teigen, who loves publicity herself, called out the pair for their nauseating displays. "I smell April Fool's on this Lowndes/Lovitz relationship, but if I'm wrong, whoops, jk screw everyone f the haters do you, you two." She added, "All the smarties know to start f***in' with people now for a successful April Fool. Hell, I started months ago."
Alas, we now know Chrissy was right, and however strange and obvious it may have seemed, this fauxmance had the internet in a tizzy. Well played Jonica, well played...