Farrah Fawcett's Son Redmond O'Neal Charged With Robbery And Assault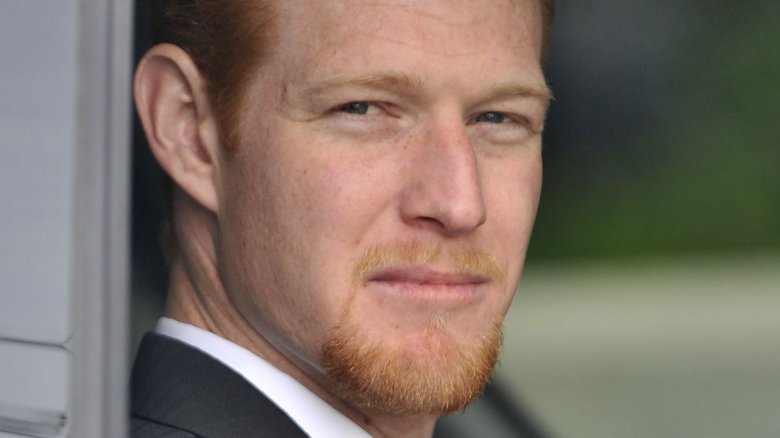 Getty Images
Redmond O'Neal, the son of Farrah Fawcett and Ryan O'Neal, was arrested on Tuesday, May 8, 2018.
The New York Daily News reports that Redmond, 33, allegedly robbed a 7-Eleven at knifepoint around 2:30 a.m. A store employee told the publication that Redmond had gotten a slushie and left without paying, causing the staff member who was manning the counter to call the police. Then, while the man was on the phone with the authorities, Redmond reportedly re-entered the store wielding a knife and asked for money.
Detective Meghan Aguilar of the Los Angeles Police Department said, "He approached the clerk and demanded money from the register. The clerk, afraid for his safety, gave O'Neal cash from the till, and O'Neal fled on foot."
The NY Daily News noted that Redmond only made off with $60. Officers quickly responded to the scene, finding Redmond in the area with the knife and cash on him and arresting him. In a complaint filed by the Los Angeles County District Attorney, Redmond also allegedly had heroin and meth in his possession at the time of his arrest.
Redmond has been charged with second-degree robbery, assault with a deadly weapon, and possession of drug paraphernalia, as well as two counts of possession of a controlled substance. If convicted on all counts, Redmond could face up to ten years behind bars.
According to People, Redmond was held on a $50,000 bail after his arrest. The magazine noted that, while he inherited $4.5 million from his late mother, the terms of the trust are apparently very strict. His trust fund, which is overseen by Fawcett's business manager Richard Francis, does not allow Redmond to use the principal amount for anything other than healthcare, though he may withdraw interest at least four times a year. People reports that Redmond could potentially snag $19,000 a month if the interest has been "conservatively invested."
Redmond has faced legal trouble in the past, having battled substance abuse issues since he was a teenager. Most recently, Redmond's probation was revoked in May 2015, as a judge determined that Redmond had used drugs and had not gone to doctor's appointments. Subsequently, he was sentenced to three years in prison but was credited for almost a year served.
Redmond's sister has previously spoken out about her half-brother's troubling addiction, stating, "I love him, but I have never seen a more scary side of addiction. He's got addiction problems so bad that it breaks my heart. Nobody knows what to do with Redmond. From what I've seen, there is no way he's going to survive."