Are Jacqueline And Chris Laurita From RHONJ Still Married?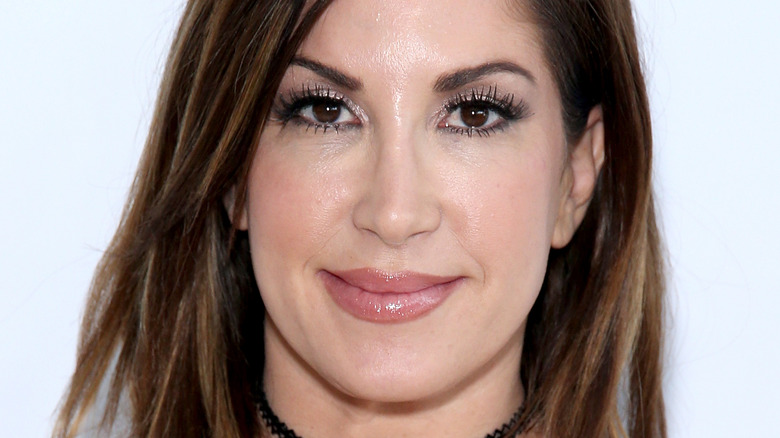 Paul Zimmerman/Getty Images
Jacqueline Laurita appeared on the first five seasons of "The Real Housewives of New Jersey" before taking a break during Season 6 and returning for Season 7. Jacqueline's family, including her three kids — Ashlee Holmes, CJ Laurita, and Nicholas Laurita — were also featured on the show, as was her husband, Chris Laurita. When she exited the franchise for good, Jacqueline tweeted out her reasons for leaving, saying she didn't like the "direction" in which the show was going. "I'm a very positive person & I'm very happy with my life. I love my family & I love my friends. I want to do positive things. I love sharing my journey & knowledge I've gained along the way. I love helping people and that's what I am going to continue to do," she wrote in another tweet. 
In the time since, Jacqueline moved from New Jersey and relocated to Las Vegas with her husband and their two sons. "It was very hard to say goodbye to friends and family in NJ, but I know we will have many visitors coming to the Las Vegas area! Good times ahead and new adventures," she told Bravo's The Daily Dish in June 2019. "I moved to NJ for Chris and now he's moving to NV for me! (Well sort of) but it all worked in my favor too," she said. So, how are things going for Jacqueline in Vegas — and is she still married to Chris?
Jacqueline & Chris Laurita have been married since 2002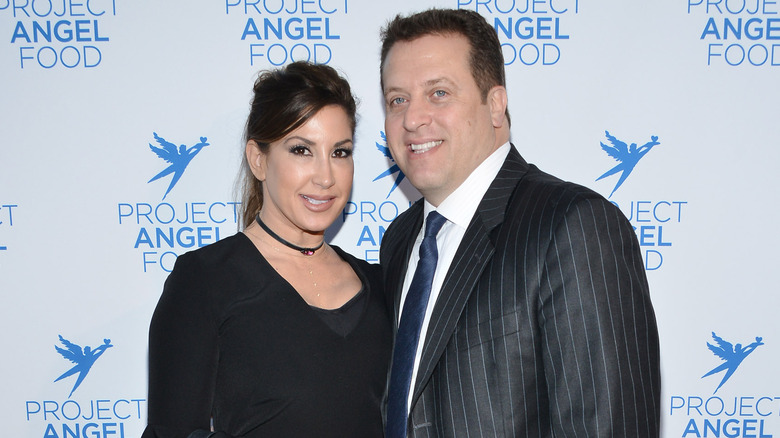 Araya Doheny/Getty Images
Jacqueline Laurita and Chris Laurita are still very much together and appear to really be enjoying their lives in Las Vegas. Although they don't often post photos together, they do seem to be happily married. "My wife and I had an AMAZING dinner last night at SW Steakhouse @wynnlasvegas The ambiance, food & service was fantastic!!! Thank you SW for the entire experience!!!" Chris captioned an Instagram post of him and Jacqueline in May 2021. More recently, the Lauritas ended up going out on a double date with "The Real Housewives of New Jersey" star Teresa Giudice and her husband, Louie Ruelas. 
"Teresa and I had a great friendship BEFORE the show and now that all the stress, toxicity, outside influences, and pressures from being on a show together are gone, and life is good for both of us, it is easier to forgive and maintain a friendship. It's that simple," Jacqueline captioned an Instagram post on February 21. Chris and Louie got along so well, in fact, that Louie went back to Vegas in March and the guys hung out with their eldest sons. "Amazing time on the course with our boys bonding," Louie captioned an Instagram snap of the foursome after a game of golf.
Jacqueline & Chris Laurita won't return to reality TV anytime soon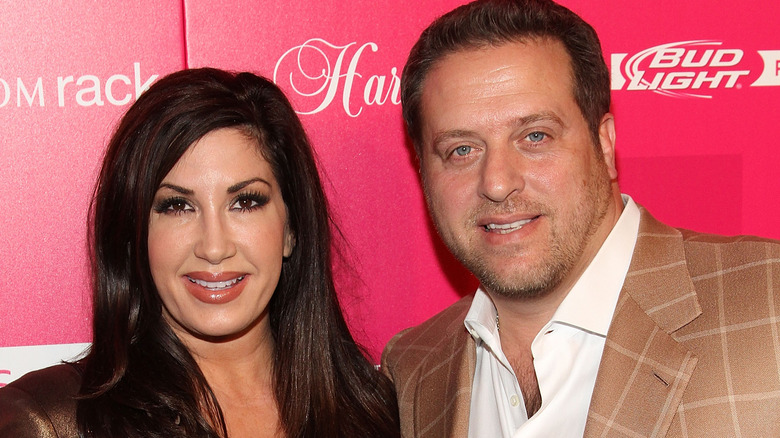 Manny Carabel/Getty Images
In a November 2020 interview with Bravo After Thoughts on Instagram, Jacqueline Laurita said that she wasn't interested in returning to the "Housewives" franchise. "No, I think I love it [in Vegas] and I think that I'm over that show. It just became so toxic and stressful all the time," she said. And although Jacqueline and her husband Chris Laurita have reunited with an old friend, the two still don't seem to have a desire to return to the spotlight.
These days, Jacqueline and Chris both keep busy. Aside from being an influencer, Jacqueline is also an autism advocate and an "integrative nutrition health coach for families with special needs," according to her Instagram bio. Meanwhile, Chris is the CEO of Velocity Global Brands, which is based in Las Vegas, New York, and Los Angeles. According to his LinkedIn, Chris has a "demonstrated history of working in the apparel and fashion industry for over 30 years" and is "skilled in negotiation, business planning, retail, sales, and pricing strategy."