Lily-Rose Depp's BFF Harley Quinn Smith Is Also The Daughter Of A Celebrity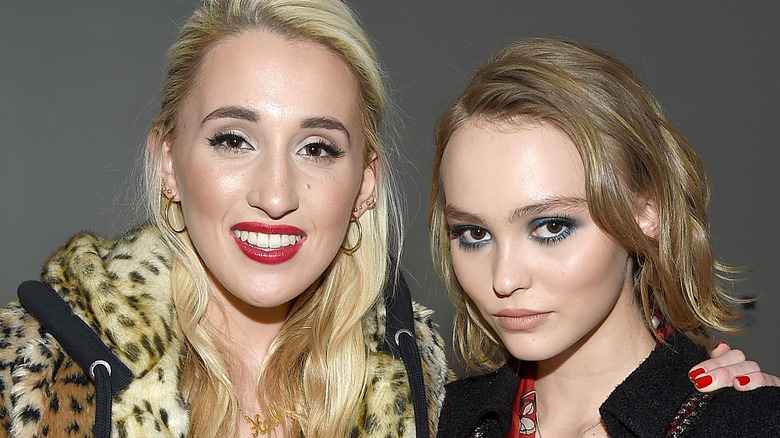 George Pimentel/Getty Images
The conversation around nepotism in Hollywood — mainly focused on "nepo babies" — has really ramped up recently. While it's oftentimes just a way to make the mental connection between celebrities and actors, it can also be a way to see if someone really is self-made. Or if they had help within the industry along the way. It's nothing to demonize anyone over; it just paints a more detailed picture of our favorite actors. But even when someone has the same last name as their famous dad or mom, it can still come as a surprise. And for those not in the know, "Cruel Summer" actor Harley Quinn Smith is one of those actors who has a famous parent. 
Smith got her start in the movie "Jay and Silent Bob Strike Back" when she was a toddler. She then appeared in "Clerks II" and the horror movie "Tusk." She also starred in its spinoff, "Yoga Hosers," alongside best friend Lily-Rose Depp (the daughter of Johnny Depp). What those movies all have in common is that Smith's father directed and/or wrote all of them.
Harley Quinn Smith is the daughter of director Kevin Smith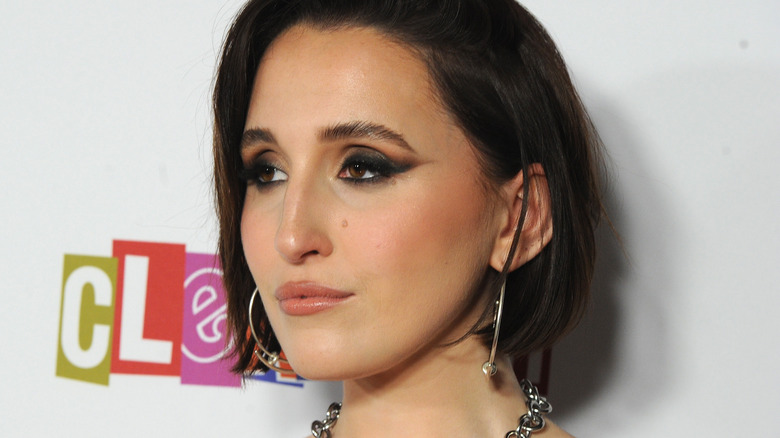 Albert L. Ortega/Getty Images
Harley Quinn Smith is the daughter of famed director, Kevin Smith, who has a flair for comics, YouTube, and podcasts. Harley's relation to Kevin isn't really a secret; the two talk about each other a lot and even hosted a podcast together in 2020 called "Vegan Abattoir." In 2021, Harley Quinn Smith starred in the sleeper hit Freeform series, "Cruel Summer," and her dad was, of course, her biggest fan. "She's amazing," Kevin told E! News. "When the show became real buzzy and everybody's talking about it, my Twitter feed stopped being about me and started being about her." 
They're also becoming more than just a father-daughter duo turned director-actor pair. They were in the middle of writing a series together in 2021, which Harley called a "cool gift." The younger Smith added, "We have pretty similar minds, so it's kind of like you're shooting with another version of yourself." She also didn't mind growing up as an only child because Kevin kind of filled that role of being her fun sibling. "He played video games with me, took me to arcades to get enough tickets to win a bubblegum dispensary machine," she shared. "We would just always do fun stuff together and we still do so. He's just like my friend, my pal."
Kevin Smith credits his daughter and veganism for saving his life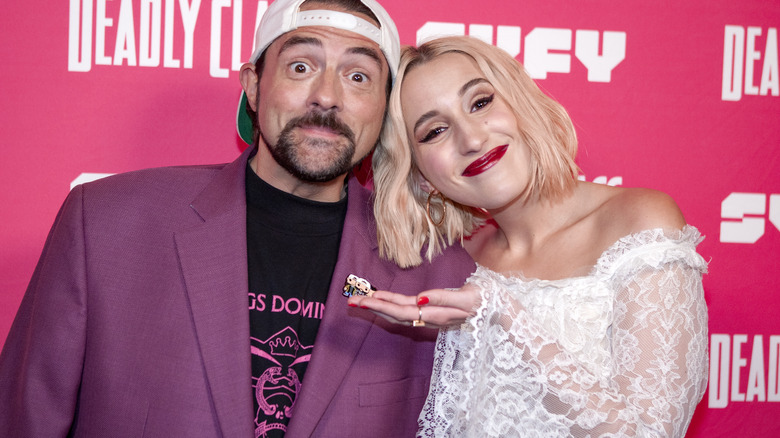 Paul Butterfield/Getty Images
Back in February 2018, Kevin Smith suffered a heart attack due to a 100 percent blockage of his LAD artery. He was performing in a comedy show, and if he hadn't gone to the hospital right after the first show, he would have died. "That was the scariest thing that ever happened to me," Harley Quinn Smith told Us Magazine in 2019. She said that even though it was awful, "it ended up being a really positive thing in the end" because it got Kevin to take charge of his health. "I've been trying to get him to go vegan for years," Harley shared. "It took that happening to make him open to it. Although it was horrible and beyond scary for all of us, we kind of think it's a good thing now because it could've gone absolutely the other way." 
Smith lost close to 60 pounds a year later, which he credits to veganism and changing the way he thinks about food. "I used to eat to entertain, eat to reward ... I was sedentary and food was a reward. It made me feel happy, that was my entertainment." he shared. "Look, eating is just what you do to live, that's it. You've just got to find a path that you can stay on."