Why Abby Lee Miller Sold Her Famous Studio From Dance Moms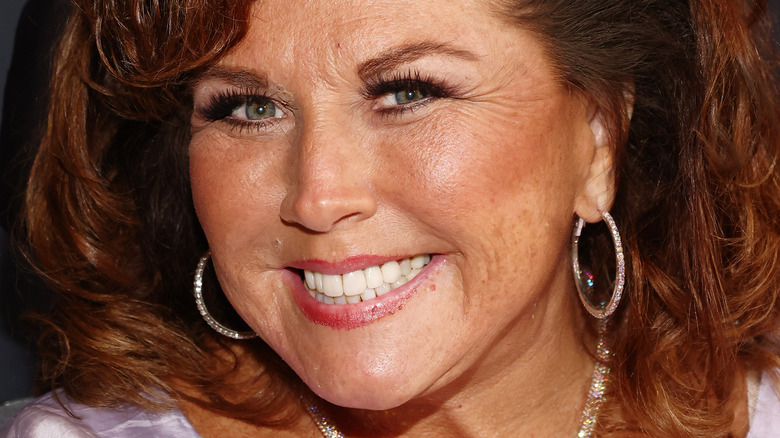 Tommaso Boddi/Getty Images
Abby Lee Miller's famous dance studio was a hub of memories for both her company's dancers, their mothers, and "Dance Moms" fans. Many of these memories consisted of brutal fights and frustrated tears, as Miller was known to be an extremely tough teacher, obsessed with perfection. As a result of her toxic behavior, plenty of "Dance Moms" alums can't stand Miller.
Despite of her questionable tactics to motivate her dancers, Miller's dance studio was iconic. The reality TV star has opened up about the background of the studio, which she discussed at length in a YouTube video called, "Here is the Truth about Selling the ALDC." She admitted that her attorney and accountant encouraged her to sell her building for years. Miller ultimately took their advice and sold the studio. Getting visibly emotional, Miller shared, "It's going to be an educational space to teach people how to drive the buses. It's going to be office space and it's going to be a daycare center." But why exactly did Miller sell the building in the first place?
Abby Lee Miller was busy with other pursuits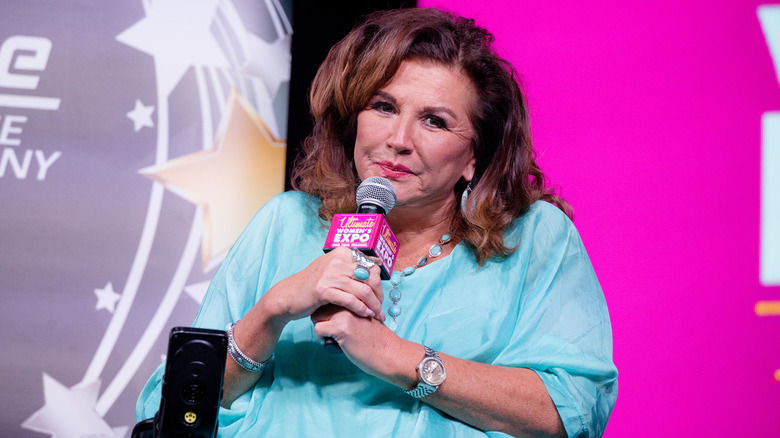 Marcus Ingram/Getty Images
In January 2023, Abby Lee Miller took to Instagram to elaborate on her decision to sell her famous dance studio, which was purchased for $300,000, per the New York Post. The dance teacher explained that she was busy pursuing other endeavors. She said, "It was time. I'm not in Pittsburgh teaching — I'm all over the world teaching. It was time and I'm very proud to say that my studio, my building... is going to be a very great business." Although she called her decision bittersweet, she had no regrets, adding, "It's going to somebody that needed it... somebody that wanted it, not another dance teacher."
Prior to this sale, Miller came incredibly close to losing her dance studio. In previous years, she struggled immensely with finances. An insider told People, "Before the show, we'd be [at the studio] on a Saturday afternoon and sheriffs would come and post notices saying they were going to shut the studio down for unpaid taxes." Miller's attorney, Robert J. Ridge, commented on the situation, telling the outlet, "I can confirm that the studio was scheduled for sale for unpaid taxes."
Abby Lee Miller's other big change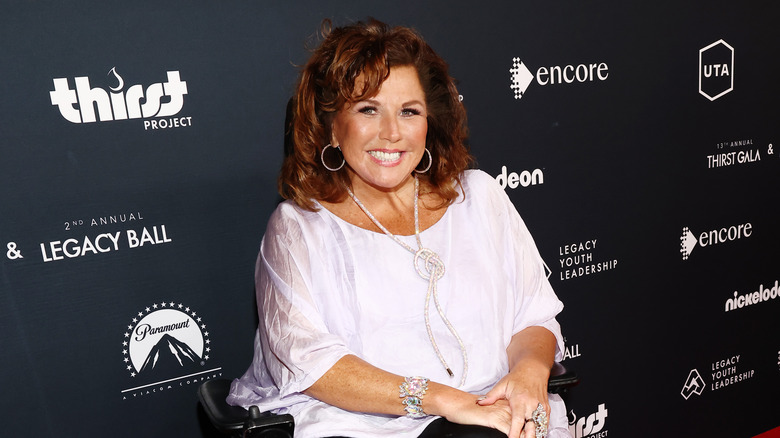 Tommaso Boddi/Getty Images
In addition to selling her dance studio, Abby Lee Miller made another major decision around the same time. In January 2023, TMZ reported that she put her Florida house on the market, with the hopes of receiving a minimum of $399,000 for it. The home has 3 bedrooms and 2 bathrooms, with some luxurious amenities such as a pool and 2 living rooms. Located in a gated community, it also has some notable features including tennis courts and a clubhouse. On top of that, the home is just 20 minutes from Disney World.
It comes as no surprise that Miller sold both her house and dance studio, as she appears to be focusing on teaching and attending events all around the world. In February 2023, she posted an Instagram video talking about her upcoming travels. She wrote, "I'm going on tour! Where will I see you?! Jacksonville, Miami, New Jersey, McAllen & Austin TX then over to Scotland & Ireland. So excited to work with all of the hardworking dancers across the globe."