What Is Tiger Woods' Former Mistress Rachel Uchitel Doing Now?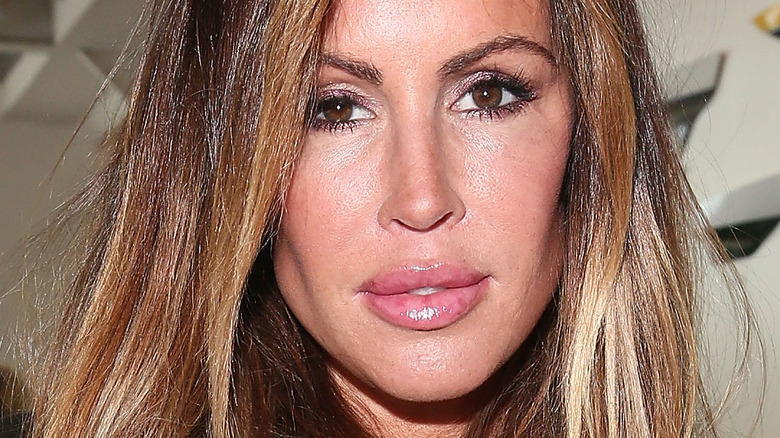 Astrid Stawiarz/Getty Images
Tiger Woods was the first billionaire athlete and continues to have one of the most impressive golfing careers. Equally monumental were the events that transpired on November 27, 2009, that shattered any illusion Woods was a faithful family man. At the center of the drama was a woman named Rachel Uchitel, at least until many more women claimed that they, too, had hit the sheets with Woods. The New York Post reported that Elin Nordegren confronted Woods in the wee hours after chatting with Uchitel and confirming the affair. Woods fled the house and his golf club-wielding wife tore off in his car and crashed it into a fire hydrant and tree. Talk about a Black Friday. 
Later, Woods publicly admitted to his philandering ways, telling The New York Times, "I was unfaithful. I had affairs. I cheated." As for Uchitel, she signed a 30-page non-disclosure agreement and could not talk about the Woods' cheating scandal. That is, until she spoke to The New York Times, claiming, "I knew him to be cheating on his wife from the first time I met him, well before we got together." Uchitel suggested that she knew the tea before being dunked in hot water herself. And it might be time for her to spill it.
Rachel Uchitel pens memoir detailing Tiger Woods' affair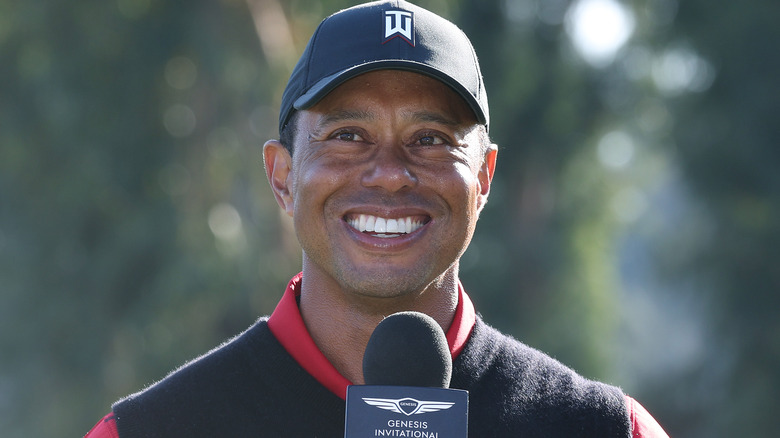 Harry How/Getty Images
More than a decade after her affair with Tiger Woods, Rachel Uchitel is reportedly writing an autobiography. Page Six claims that the nightclub manager will finally reveal more about her relationship with Woods, and also delve into other aspects of her life. The insider told the outlet, "Everyone thinks they know her story, but they really don't." 
Despite signing an NDA and receiving a hefty payment for her silence, Uchitel spoke about her relationship with Woods in the HBO documentary "Tiger." She revealed intimate details about their affair and how Elin Nordegren initially texted her on that fateful evening. She also told Extra's Billy Bush after the documentary was released why she shared her side of the story. "I needed to, kind of, take these shackles off, and be able to tell my story for me," she explained. Uchitel added, "I have really spent years under the shame of, sort of, what's been going on." The mother of one went on to reveal that she regretted her mistake and was embarrassed about it, and wished that people would leave her alone. 
Rachel Uchitel has an impressive résumé
Rachel Uchitel loves being a mom and often shares photos of her daughter on social media. For instance, she posted a selfie of them together with the caption, "Don't grow up. It's a trap." Not that Uchitel's daughter doesn't have every reason to be proud of her successful entrepreneur mom. After her daughter's birth in 2012, Uchitel opened Wyatt Lily, a children's clothing boutique named after her daughter. Uchitel has also worked as an Extra TV correspondent  to bring home the bacon. In addition, the soon-to-be author graduated from the DGA Detectives Academy in 2010. The school director, Dale Gustafson, told CNN that Uchitel was smart. "One of her strengths is field interviews and getting information from people," he said.
Uchitel has a history of impressing those with whom she works. The New York Times noted that Uchitel was really good at her job when she first met Woods. Ron Berkowitz revealed that she wasn't just a host and director of VIP operations at a well-known club. "She was the liaison between the club and big money. People trusted her and people called her to get into these clubs. She was the queen of it. She was the best ... But then she got caught up in something that was not good for her business," he said. With her roles as nighclub manager, detective, and soon-to-be author, Uchitel certainly has never been a one-trick birdie, er, pony.