The Truth About Rachel Uchitel And Tiger Woods' Relationship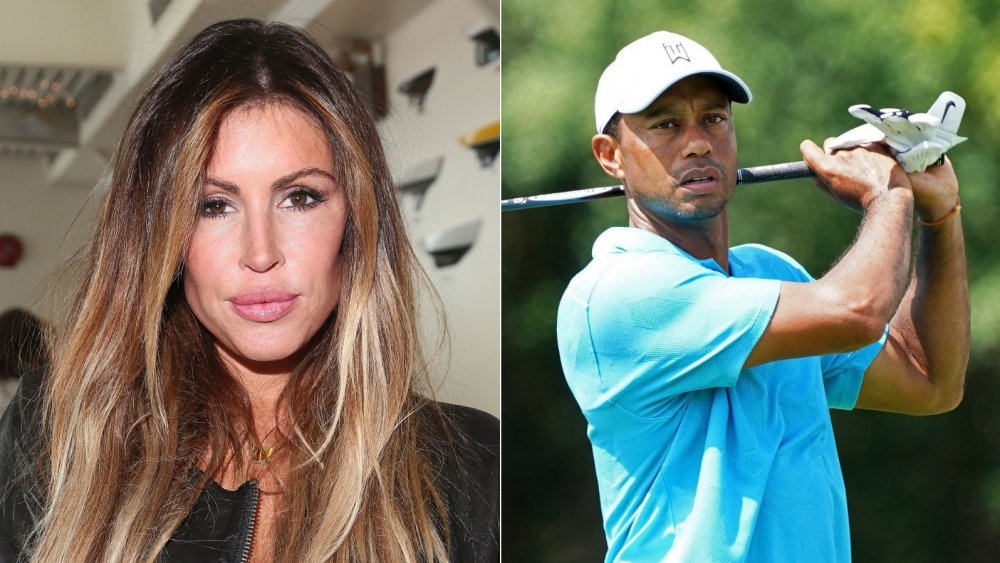 Astrid Stawiarz, Stacy Revere/Getty Images
Like a house of cards, it all came crumbling down for golf phenom Tiger Woods in late November 2009 when the professional athlete was involved in an early morning car accident outside of his Windermere, Fla. mansion. As reported by People, when police officers responded to a neighbor's 911 call, Woods was found lying in the street. The Windermere police chief at the time also stated that Woods' then-wife, Elin Nordegren, "had broken out the back window with a golf club to get into the vehicle and pull him out."
Interestingly enough, two days prior to that mysterious car crash, National Enquirer released a story that alleged Woods had engaged in an extramarital affair with a nightclub hostess, Rachel Uchitel. Soon after, many other women came forward one by one to tell their own accounts of salacious trysts with the married man and father-of-two. In response to these claims, Woods released a statement (via CNN): "I have let my family down and I regret those transgressions with all of my heart. I have not been true to my values and the behavior my family deserves."
But what is there to know about Woods' first exposed mistress, Miss Rachel Uchitel? Plenty. Keep reading to learn all about the woman who lifted the veil on one of golf's most scandalous stories.
Rachel Uchitel is no stranger to the media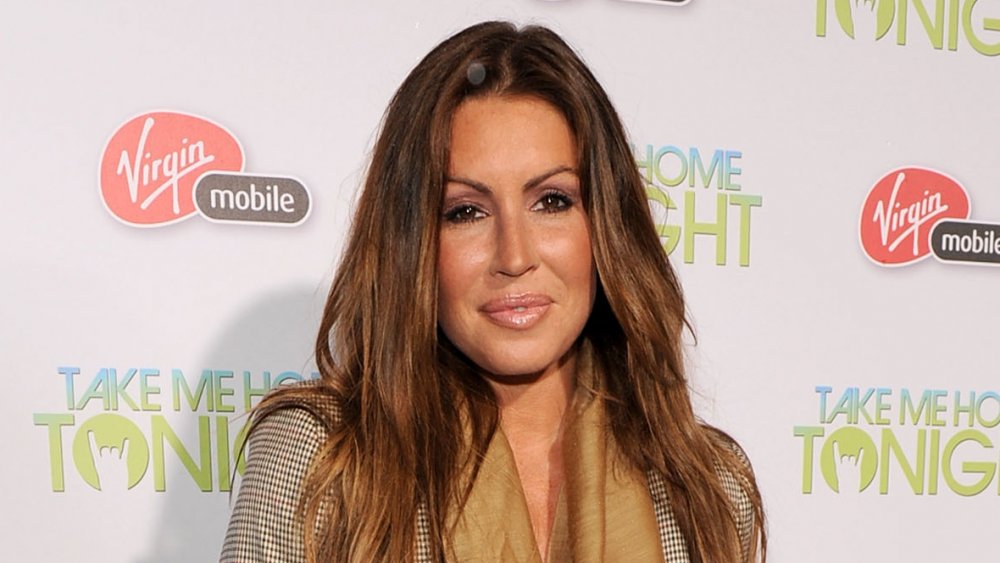 Frazer Harrison/Getty Images
Rachel Uchitel first garnered attention following the tragic events of 9/11 when she sadly lost her fiancé, investment banker Andy O'Grady, in the attacks on the World Trade Center. Overnight, the television correspondent became the "face of tragedy" when the New York Post shared a photo of Uchitel as she clutched a missing poster of her fiancé while sobbing. The iconic photograph sparked a ton of press for Uchitel and she later fielded several interviews about her late fiancé and his untimely death.
In an interview with Us Weekly in 2018, Uchitel had this to say about the famous picture: "That photo of me was taken because I had gone out to a bunch of hospitals to see if his name was on a list. It was the only way to find out if he was alive. I remember leaving the TV on [in] my apartment to feel less alone. It was on for a month. I never turned it off." On New Year's Eve 2001, Uchitel received the devastating news that her fiancé's body had indeed been found. Absolutely heartbreaking.
Rachel Uchitel and Tiger Woods actually met through another famous athlete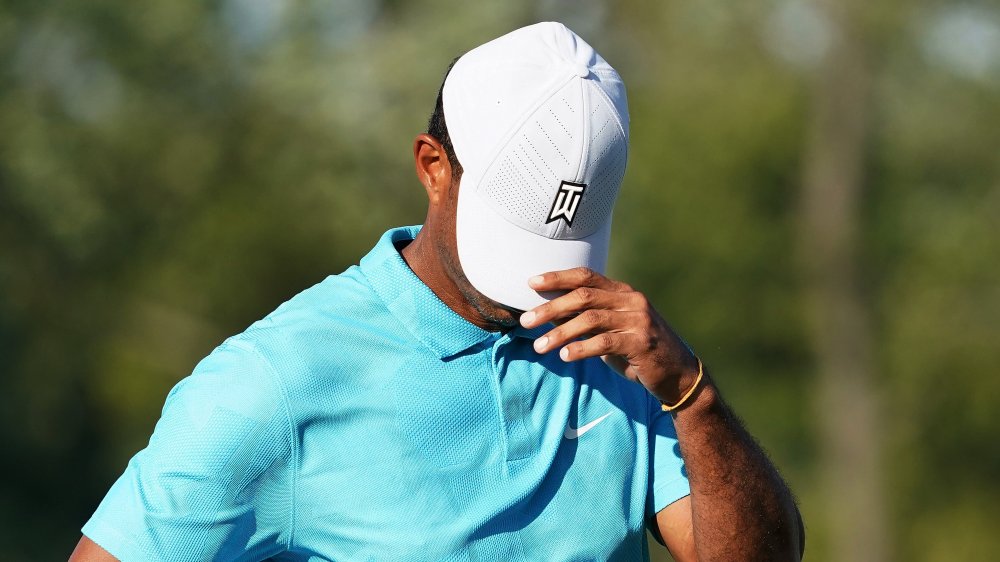 Stacy Revere/Getty Images
During an episode of the Juicy Scoop podcast in September 2020 (per The Sun), Rachel Uchitel admitted to host Heather McDonald that she and Tiger Woods initially met through her boyfriend at the time — none other than professional baseball player Derek Jeter. Hmm... maybe Uchitel has a type after all?
"I was dating Derek Jeter, and Tiger was sleeping over at Derek's house... And he was just a buddy... And we just became friendly. So that's how I originally met him in Manhattan," Uchitel disclosed. She also admitted she had met Woods several times prior while working in high-profile nightclubs. "I met him a couple times in the nightclubs through other people, and he would come in or whatever," she divulged.
Other than that, Uchitel remained tight-lipped regarding her relationship with the professional golfer, as she's set to participate in an HBO documentary series in an effort to provide her side of the story in the scandalous affair. Per the network's website, the purpose of the series is to delve into the "rise, fall, and redemption of global icon Tiger Woods." The website adds, "Rachel Uchitel, the woman at the center of the sex scandal that forever altered Tiger's world, [will be] breaking her silence for the first time."
Hold onto your TW hats Woods fans, we have a feeling this docu-series is going to be full of explosion shots!