Derek Jeter Is Going To Be A Dad! And It's A...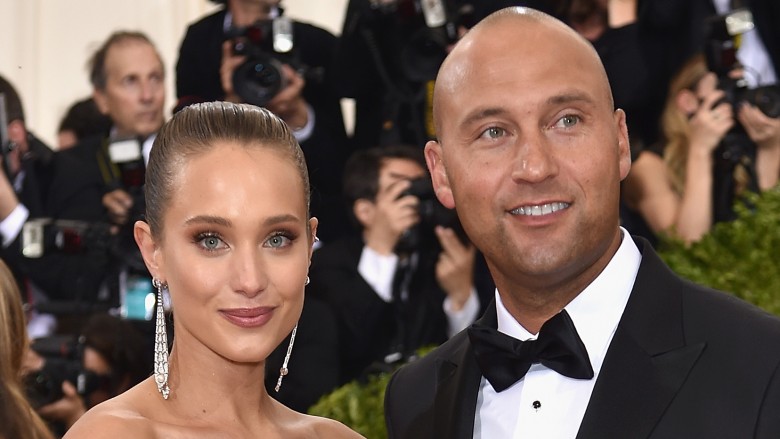 Getty Images
Oh baby! On the heels of Beyonce and Jay Z's announcement that they're expecting twins, followed by news George and Amal Clooney are likewise expecting a double bundle of joy, Derek and Hannah Jeter are the latest power couple to expand their celebrity brood.
In a personal essay for The Players' Tribune, Hannah, 26, penned, "Now, pregnant with our first child, Derek and I are looking to the future."
And it's a...girl!
"We want our kids' lives to be as 'normal' as possible," continued Hannah, a professional model who posed for her fifth Sports Illustrated Swimsuit appearance weeks after learning she was pregnant. "They're going to be born into such an extraordinary situation. They're going to have to be some strong little people. We don't want them to be defined by their dad's name — for them, we want him to just be 'Dad.' That will be the piece of him they'll have that the rest of the world doesn't. It will be special, and it will be theirs."
The Jeters married in July 2016 at Meadowood Napa Valley Resort in St. Helena, California. The legendary New York Yankees shortstop previously retired his pinstripes after the 2014 season.
"We'll want them to learn to help others, and to care for others, and to give back to the world," Hannah added about the couple's upcoming parenting philosophy. "I hope they'll be honest like their father. I hope they'll be stubborn like me. I hope that they know what they want and won't settle for less. And if they want to play baseball, well, we're gonna have a little talk first."