Jack Nicholson Has Only Been Married Once Despite His Storied Dating History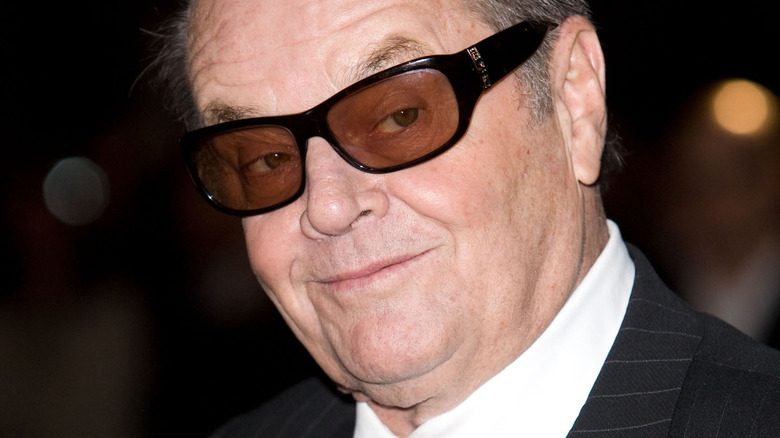 Antony Jones/Getty Images
Besides his legendary acting, Jack Nicholson has a notable off-screen talent. The star is a famous charmer and shameless flirt. Who could forget when Nicholson crashed Jennifer Lawrence's ABC interview after the 2013 Oscars? To Lawrence's shock and excitement, he began effusively complimenting her performance. Then he said, "You look like an old girlfriend of mine." Lawrence played along, asking him, "Do I look like a new girlfriend?" As Nicholson walked away, he admitted, "I thought about it." Then, donning his iconic sunglasses, he circled back and teased, "I'll be waiting."
That's not the only proof of Nicholson's seductive tendencies. Kim Basinger once called him "the most highly sexed individual I have ever met," per The Sydney Morning Herald. Cher agrees as she said, "The thing about Jack is that he likes women more than any man I've ever known. I mean he really likes them." Paz de la Huerta got Jack to help her make a boyfriend jealous. 
Nicholson has led a complicated love life, pursuing relationships with Anjelica Huston, Michelle Phillips, and Rebecca Broussard, to name very few. Despite his many loves, Nicholson has only been married once.
Sandra Knight called her marriage to Jack Nicholson 'beautiful'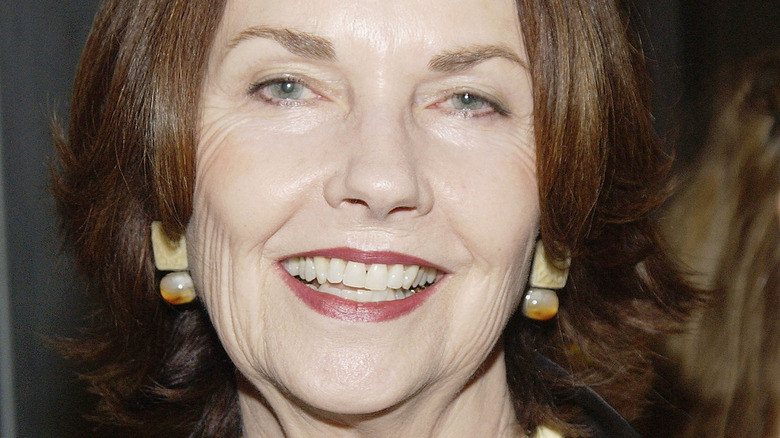 Vince Bucci/Getty Images
While Jack Nicholson has had his share of romances, he's only said "I do" to actor Sandra Knight. The star-studded couple got married in 1962 and went on to co-star in "The Terror" a year later, per Closer. So, how did they meet? Well, Jack and Knight have known each other for a long time and were introduced to one other in the early stages of their careers. In a 2010 interview with Alan Mercer, Knight noted, "Actually I met Jack when I was fourteen when my father worked for MGM. I worked for a summer as a messenger girl and he was a messenger boy." Then, they were reunited 5 years later in an acting class and immediately hit it off. "We rehearsed a scene from Tennessee Williams play, "Summer and Smoke," and the fire began," she shared.
A year after tying the knot, Jack and Knight had their daughter, Jennifer Nicholson. Their marriage didn't last too long, as they divorced in 1968. But according to Knight, they remained amicable following their split. In 2016, she told Closer, "The real Jack is a loving, caring, giving person. We had a very beautiful, sweet marriage."
Inside Jack Nicholson's quest for true love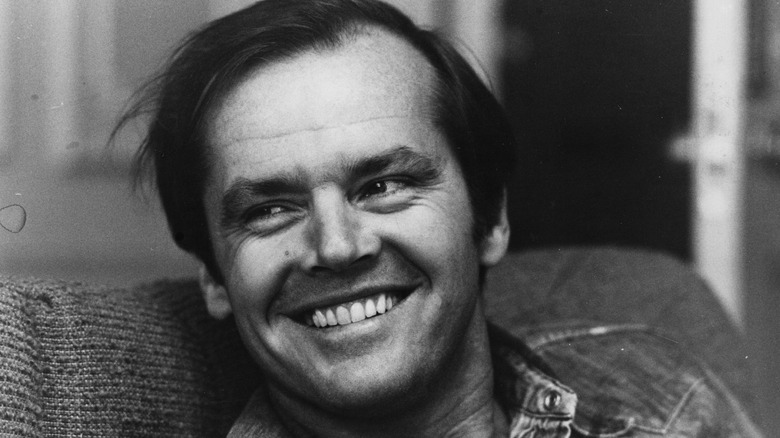 Roy Jones/Getty Images
While Jack Nicholson and Sandra Knight had mutual admiration, Jack was heartbroken when their marriage came to an end. Knight ultimately decided to leave him, and took their daughter Jennifer Nicholson with her, according to Closer. This betrayal took its toll on Nicholson and made him cautious about future romantic commitments. Marc Eliot, author of "Nicholson: A Biography," told the outlet, "Marriage was a hot stove. He touched it, got burned, and never did it again." Yet, Nicholson still was hungry to find true love. He said, "I've had everything a man could ask for. But I don't know if anyone could say I'm successful with affairs of the heart. I would love that one last real romance."
So, what's the current status of Jack's love life? It's a bit mysterious, as the actor hasn't been publicly spotted in over a year, according to Radar Online. Friends expressed concerns that "The Shining" star will die a hermit-like his late friend Marlon Brando. One source shared, "He's made it clear his home is his castle. But people just wish he'd come out of the house and pop up to tell them how — or at least reassure folks he's OK." Apparently, he's not too social these days. "It's like he doesn't want to face reality anymore — and that's just sad," an insider said.