Damon Wayans Accuses Lethal Weapon Co-Star Clayne Crawford Of Injuring Him On Set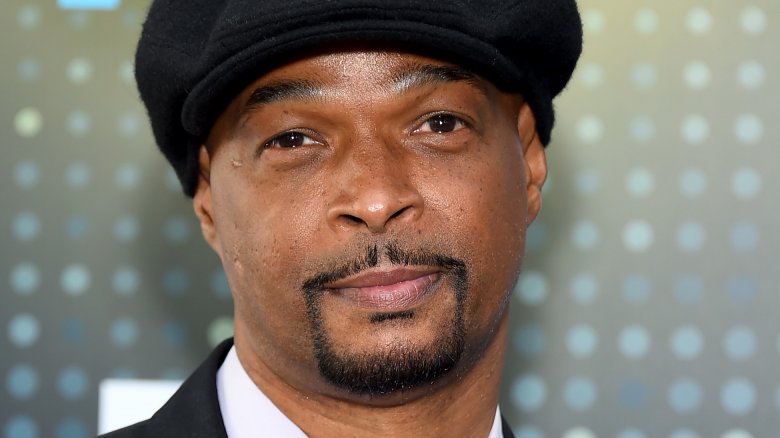 Getty Images
Damon Wayans is speaking out against his now-former Lethal Weapon colleague, Clayne Crawford.
Following news that Crawford will be replaced by actor Sean Williams Scott, who may be playing his character's brother, Wayans took to Twitter to address what led up to Crawford's firing from the show, as reported by Deadline. "Now that the fate of the show is solidified.. I'd like to address the TWITTER outrage with this video and image to follow," Wayans tweeted out, sharing a video of himself on the set of their show being hit by shrapnel from a special effects explosion. The scene in question had been directed by Crawford.
Wayans, whose Twitter account has since been made private, then posted a photo of the back of his head, showing it bleeding. He asked, "How does the shrapnel from this hit me on the opposite side of the head?" Wayans noted via hashtag that he hadn't received an apology from Crawford for the incident.
But Wayans wasn't finished. He also shared a sticker adhered to a pole on their studio lot that read, "Clayne Crawford is an emotional terrorist." Wayans wrote, "Since @warnerbrostv is not defending me at all.. here's another photo of images other people were posting in and around the lot. Not me. Of Crawford, he added, "He became UNINSURABLE! Relished in making [females] cry. And [struck] fear in cast and crew." According to E! News, Wayans also claimed that Crawford had once purposely thrown a bottle of green tea at another actor, hitting him in the mouth.
Wayans then tweeted out his goodbyes to those who "don't understand set decor" and the "privilege it is to do what we do." He went on, "Put up with this two seasons. Kiss the dark side of my a** if you don't understand it wasn't just me. @ClayneCrawford has a file of infractions."
According to The Hollywood Reporter, Crawford was fired from the hit Fox series for bad behavior in May 2018. Weeks earlier, the actor had taken to Instagram to admit that he'd been reprimanded twice while filming the second season of the show. The first reprimand came after Crawford "reacted with anger" toward a guest director and assistant director. After meeting with human resources, he allegedly apologized, completed mandatory therapy, and shared "a sizable portion" of his paycheck with one of the parties "per the instruction of the studio." The second reprimand came as a result of a fellow actor feeling "unsafe" after a piece of shrapnel hit him during the filming of an episode directed by Crawford — presumably the incident Wayans tweeted about.
In his Instagram post, Crawford also apologized for his behavior, stating, "I am incredibly sorry if my passion for doing good work has ever made anyone feel less than comfortable on our set or feel less than celebrated for their efforts." He also apologized for the negative attention reports of his behavior had caused for the show.