Acclaimed Author Tom Wolfe Dead At 87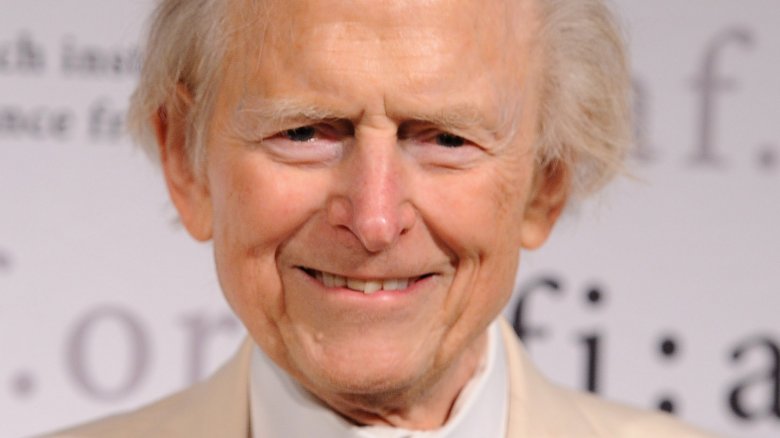 Getty Images
Tom Wolfe, author of Bonfire of the Vanities, has passed away.
The New York Times reports that Wolfe died in a New York City hospital on Monday, May 14, 2018. Wolfe had been hospitalized with an infection. However, at the time of this writing, no further details about the circumstances surrounding his death have been released (via Entertainment Weekly).
As noted by Page Six, Wolfe had first made a name for himself as a journalist for the New York Herald Tribune in the 1960s, developing a new writing style, in which writers immerse themselves in a story, that he called New Journalism. He later wrote books, including The Kandy-Kolored Tangerine-Flake Streamline Baby, The Pump House Gang, and The Right Stuff, among many others.
Wolfe — who was known for donning his signature white suit, sometimes with a matching hat and pair of shoes — also had several public feuds over the years, including those with John Updike, John Irving, and Norman Mailer (via EW).
Wolfe is survived by his wife, Sheila, and his children, Alexandra and Tommy. He was 87 years old.