How Tom Cruise Attempted To Recruit Seth Rogen To Scientology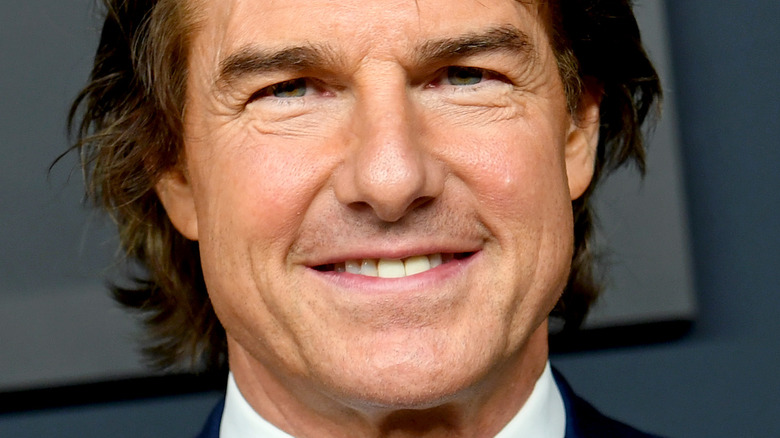 Jc Olivera/Getty Images
Scientology has been deemed a controversial religion, despite its appeal to some high-profile celebrities. While some involved have defended it as a spiritual quest about reaching freedom and truth, it's received quite a lot of backlash over the years. In 2015, HBO came out with a documentary called "Going Clear: Scientology and the Prison of Belief," which called attention to the abuse and exploitation that many former members both witnessed and experienced. In 2019, a former member filed a lawsuit against the Church of Scientology and its leader David Miscavige, coming forward with accusations of human trafficking, forced labor, retaliation, and child abuse, per NBC News.
Tom Cruise is a member of the Church of Scientology and has been known to stand up for its practices. The actor has been outspoken about its advantages on multiple occasions. In 2018, he told the Daily Mail, "It's something that has helped me incredibly in my life and I've been a Scientologist for over 30 years. Without it, I wouldn't be where I am. It's a beautiful religion and I'm very proud." In fact, Cruise is such a believer that he once tried to convince Seth Rogen to join the Church of Scientology.
Seth Rogen wasn't interested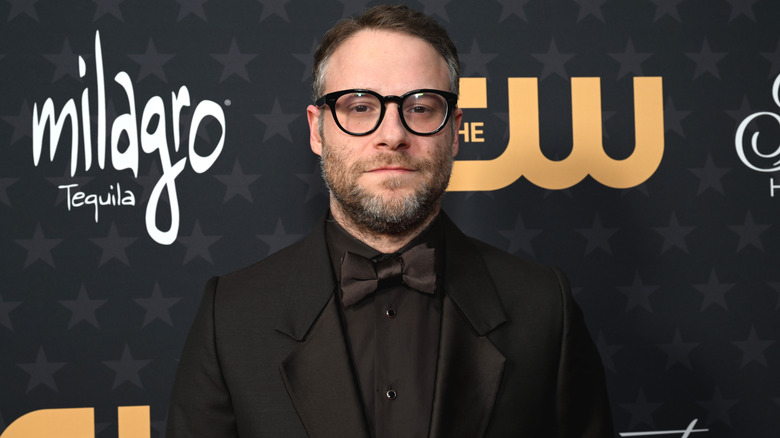 Michael Kovac/Getty Images
In January 2023, a viral interview featuring Seth Rogen resurfaced after Golden Globes host Jerrod Carmichael poked fun at Tom Cruise's involvement in Scientology, per IndieWire. Carmichael's joke referred to Shelly Miscavige, the wife of Scientology leader David Miscavige, who hasn't been spotted since 2007. It's also worth noting that, in 2021, Cruise returned his three Golden Globes to fight against the lack of diversity in the Hollywood Foreign Press Association. Carmichael said, "Backstage, I found these three Golden Globes awards that Tom Cruise returned. Look, I'm just the host briefly, or whatever, but I have a pitch: I think maybe we take these three things and exchange them for the safe return of Shelly Miscavige."
In a 2021 appearance on "The Howard Stern Show," Rogen recalled how Cruise tried to talk him into joining the world of Scientology back in 2006. In a meeting with Judd Apatow, the "Top Gun" actor noted his frustrations with the media regarding his views against pharmaceuticals. Then, he said, "And it's like with Scientology. If you let me just tell you what it was really about, just give me like 20 minutes to, like, really just tell you what it was about. You would say no f***ing way. No f***ing way.'" Rogen then joked that he and Apatow exchanged concerned looks about the whole saga. Luckily, Apatow shut it down, suggesting that they just stick to talking about movies.
Did Tom Cruise attempt to recruit David Beckham, too?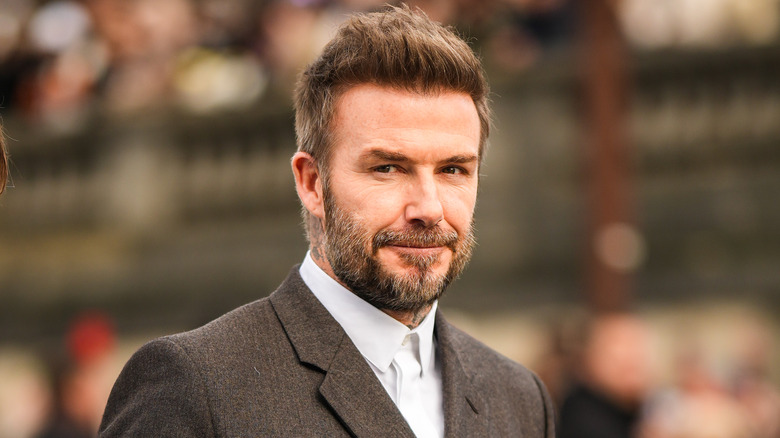 Edward Berthelot/Getty Images
Rumor has it that Seth Rogen isn't the only star Tom Cruise tried to recruit to Scientology. According to Page Six, in his book "A Billion Years: My Escape From a Life in the Highest Ranks of Scientology," Mike Rinder noted that Cruise attempted to enlist David and Victoria Beckham. The author described how a soccer field was built to win over David. He wrote, "A full-time caretaker was appointed from the Gold staff ... It was built for one purpose only: so Tom Cruise could woo his friend David to come to Gold. It never happened."
However, David Beckham shut down this rumor in 2007, explaining that Cruise did not try to convince him or his wife to join Scientology. According to Today, David told Arena, "There's been nothing shoved down our throats, because friends don't do things like that." He complimented Cruise and his then-wife Katie Holmes, saying how wonderful they've been to him and Victoria. David said that the pair "never turned around to us and said, 'You have to be a part of this,' because that's not what they're about. It's never been about that." David even defended the couple and their religious beliefs, adding, "We respect everything they do and believe in."