Meghan's Markle's Father To Undergo Heart Surgery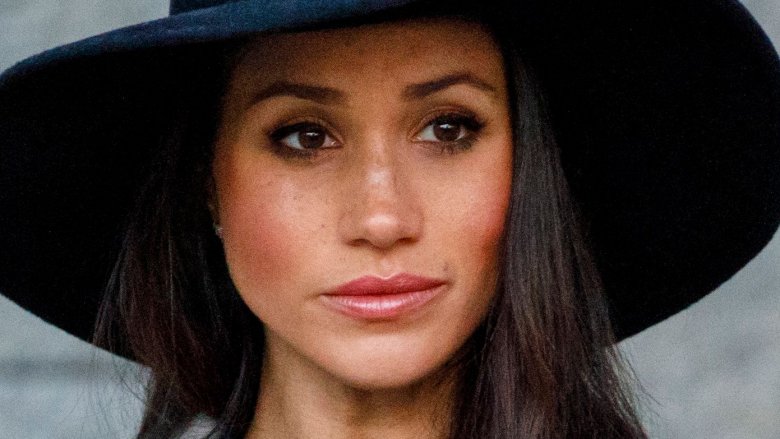 Getty Images
Meghan Markle's father will no longer attend the royal wedding.
TMZ reports that the former Suits actress' dad, Thomas Markle, will not be walking his daughter down the aisle at her wedding to Prince Harry on Saturday, May 19, 2018, as he's scheduled for heart surgery. Speaking to the gossip rag, Thomas, who checked into the hospital on Tuesday, May 15 after experiencing chest pains, said, "They [doctors] will go in and clear blockage, repair damage and put a stent where it is needed."
Thomas was slated to go into surgery at 7:30 a.m. on Wednesday, May 16.
As Nicki Swift previously reported, Thomas, 73, revealed that he'd suffered a heart attack a week earlier. However, he'd initially planned to attend his daughter's wedding, checking himself out of the hospital at the time. But then he made headlines for taking part in a staged photoshoot, in which he was captured looking at photos of Meghan and Harry in an internet café and getting fitted for a suit. Despite reports that he may have received upwards of $100,000 for the shoot, Thomas has claimed that he didn't do it for the money (his older daughter Samantha, Meghan's half-sister, said he only received $1,500 from the paparazzi agency, plus royalties). Rather, Thomas admitted that he'd hoped the photoshoot would change the public's perception of him, as he'd previously been caught in "unflattering circumstances," such as when he was purchasing beer.
Samantha has since alleged that she had pushed her father to take part in the photoshoot. "The bad press over my father doing staged photos is my fault," she reportedly tweeted from her Twitter private account (via the Daily Mail). "The media was unfairly making him look bad so I suggested he do positive photos for his benefit and the benefit of the royal family."
According to CNN, Meghan and Harry are concerned about the pressure her father is facing. The publication also noted that Meghan, though upset about what's happened in recent weeks regarding her family, wants her father at her wedding.
"This is a deeply personal moment for Ms. Markle in the days before her wedding," a spokesperson for Kensington Palace shared on Monday, May 14. "She and Prince Harry ask again for understanding and respect to be extended to Mr. Markle in this difficult situation."