T.I. Arrested For Disorderly Conduct, Public Drunkenness, And Assault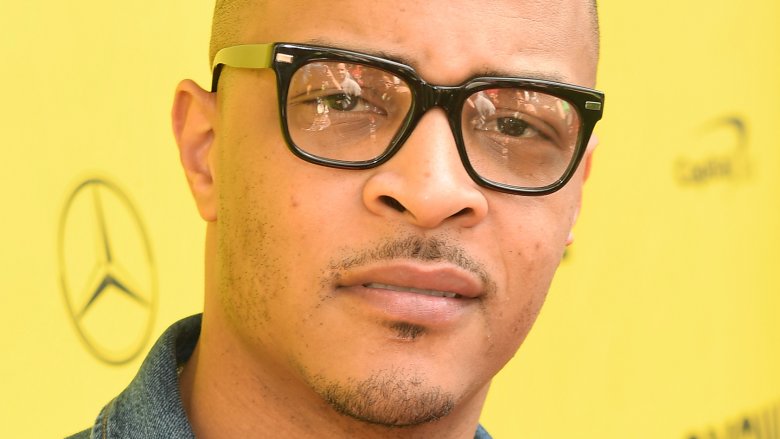 Getty Images
T.I. was taken into police custody early Wednesday morning, May 16, 2018.
Atlanta's WSB-TV Channel 2 Action News reports that the rapper, whose real name is Clifford Harris Jr., was arrested around 4 a.m. for disorderly conduct, public drunkenness, and simple assault after trying to enter the gated community in which he lives outside of Atlanta, Ga. 
According to the Henry County Police Department, the 37-year-old musician did not have his keys at the time, and the gate guard refused to let him in. This led to an argument, during which T.I. reportedly asked, "Don't you know who I am?" before calling his friend to back him up.
The police later arrived on the scene, where both T.I. and his friend were arrested. Deputy Chief Mike Ireland told E! News that he suspected it was the guard who called the authorities. The "Live Your Life" rapper was released on bail of $2,250 around 7:51 a.m.
T.I. has since spoken out about his arrest, telling The Blast that he believes the charges were racially motivated as local law enforcement are "white cops in a very white area." He also told the publication that he'd been returning home from the recording studio prior to the incident, and he alleged that the guard had "antagonized" him. In regard to the assault charge, the rapper clarified that, while there was a "very heated debate" between the two, things did not turn physical, adding, "[He] may have been hurt by my words."
T.I.'s attorney also released a statement to the local news network. "Tip [aka 'T.I.'] was wrongfully arrested early this morning when he attempted to gain entrance into his gated community — where his wife 'Tiny' and his family reside," the statement began. "The guard was sound asleep when Tip arrived at the guardhouse. It took Tip some time to wake up the sleeping guard. Tip clearly identified himself and sought entry. The guard refused entry." 
The statement continued, "Tip was in contact with 'Tiny' by phone and 'Tiny' confirmed that Tip should be let in immediately. The guard continued to refuse entry without justification. Words were exchanged and apparently the guard and/or a supervisor called the police. When the police arrived, they were not interested in hearing Tip's side of the story and wrongfully chose to end the situation by arresting Tip."