Meet Kaley Cuoco's New Boyfriend, Karl Cook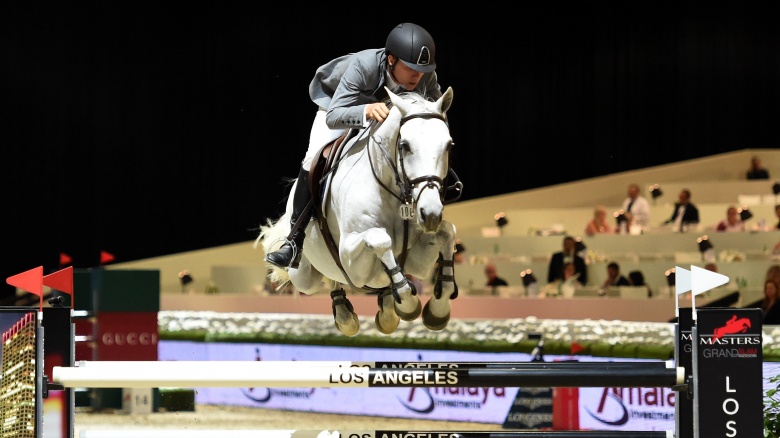 That was quick! After her divorce from former professional tennis player Ryan Sweeting in September 2015, Kaley Cuoco was linked to actor Paul Blackthorne as well as country hunk Sam Hunt. But it looks like the bubbly Big Bang Theory blonde actually has a new man in her life. It's time to get to know Kaley Cuoco's mysterious towheaded hottie, Karl Cook.
He has a little in common with her ex-husband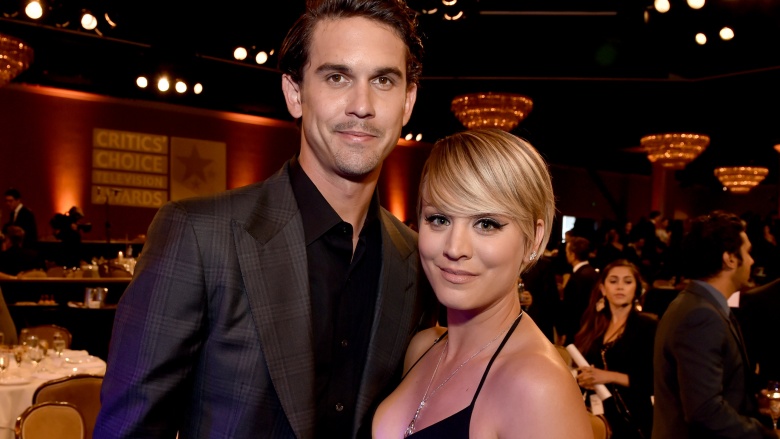 Getty Images
Karl Cook is 26 to Kaley Cuoco's 30. It's not the first time Cuoco's romanced a younger man, as she was married to Ryan Sweeting, who's two years younger than the actress. Unlike Cook, though, Sweeting is now retired and was hardly ever really that successful. So in that arena, Cook is definitely an upgrade, considering his booming and ongoing career in horseback riding.
They share a love of horses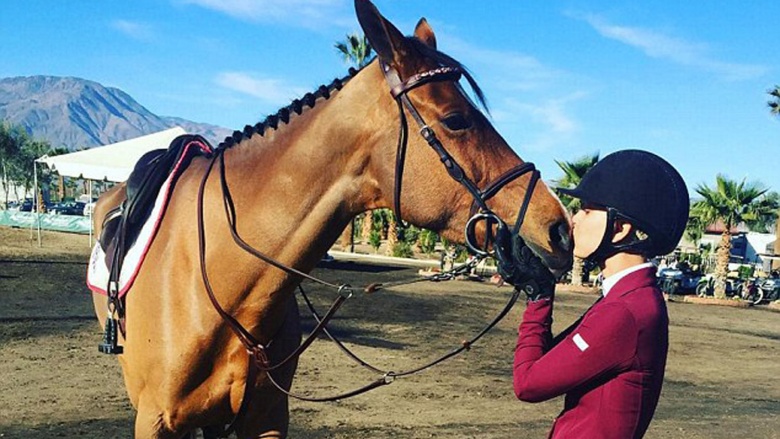 Cook is a professional equestrian rider. Likewise, Cuoco is an avid horse lover, as the Humane Society of the United States named her Horsewoman of the Year in 2015. Cuoco owns several of her own horses and regularly documents her adoration of equestrian riding thoroughly on her Instagram account. Chances are that's how she met her new beau.
Equestrianism runs in his family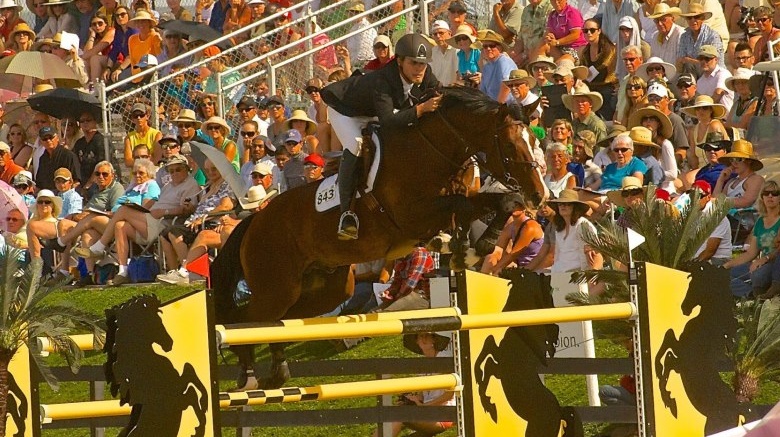 Karl Cook isn't the only famous rider in his brood. His mother, Signe Ostby, rode competitively and is the owner of a lot of the horses Cook employs in his competitions. Karl's father, Scott Cook, a director of eBay and Procter & Gamble, is also a horse lover. Karl's sister, Annie-Laurie Cook, is a competitive horseback rider as well. We're sure Cuoco will have no problem meeting Cook's family.
He's loaded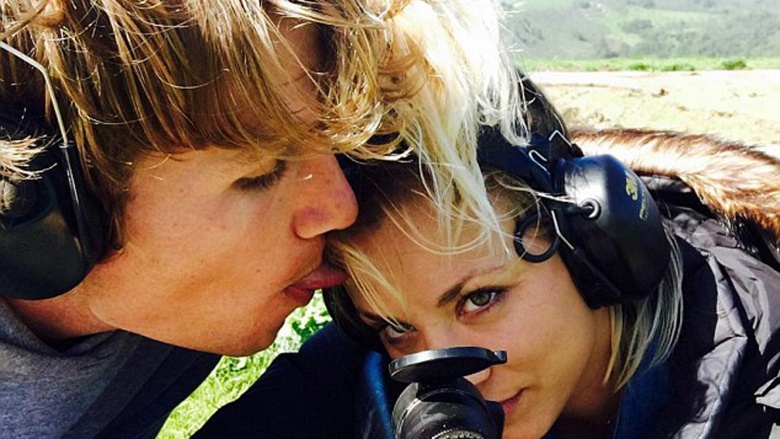 Perhaps a big reason why Karl Cook and his family can afford horses is that his father is a billionaire. Scott Cook is worth approximately $2 billion. You may be familiar with the source of Scott's fortunes: He's the founder of Intuit software, which produces Quickbooks and TurboTax. Karl's mother has worked with several software startups as well as established firms like Apple. It's safe to say money won't be an issue in Karl and Kaley's relationship.
Horseback riding is his livelihood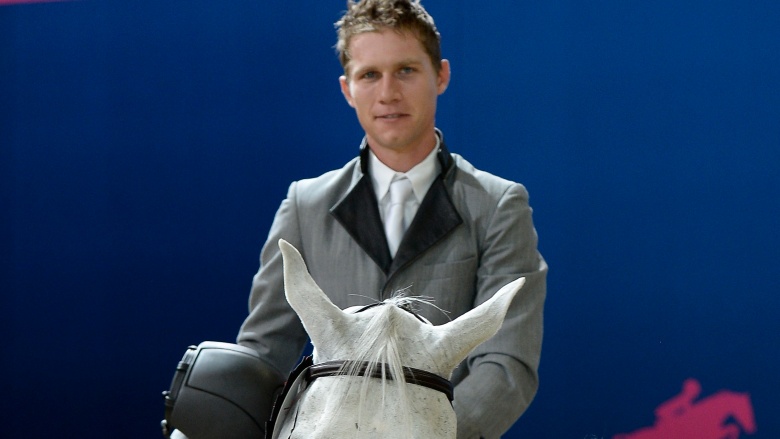 Getty Images
After a promising start in his equestrian career, E! Online reports that Cook hit a wall in 2012 and even considered quitting the sport. He didn't throw in the towel because, well, he's not qualified to do anything else at all. "It sounds silly, but I didn't know how to do anything else," he told The Chronicle of the Horse magazine. "I really didn't want to go to school, so it was either that and be very unhappy, or really get after riding." Right, because education is totally the worst, right?
Cook's other hobbies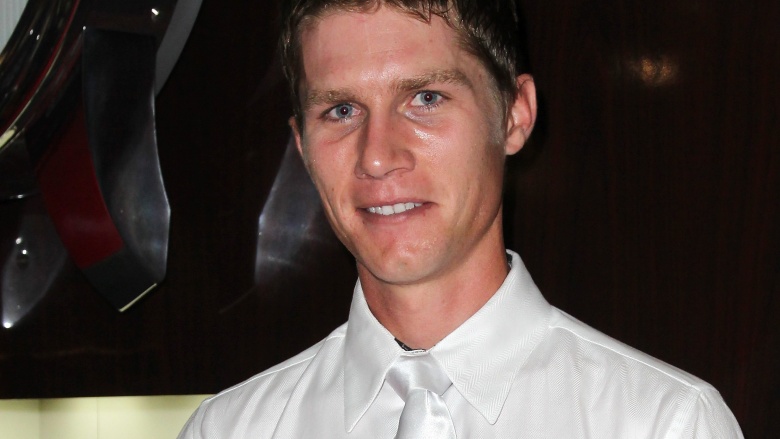 Getty Images
Cook told Phelps Sports, "I enjoy photography, and whenever I take a trip anywhere I usually take my camera with me. I am also into making bowls, cups, tables and many other things on a wood lathe." Still, much like his attitude towards school, don't expect Cook to put too much work into his play, adding "I call it 'lazy turning.' Instead of having to move a carving tool around and care into wood I just sit there and hold a tool under the wood as the machine turns the wood." Let's just hope he doesn't develop an allergy to horsehair.
Sharing names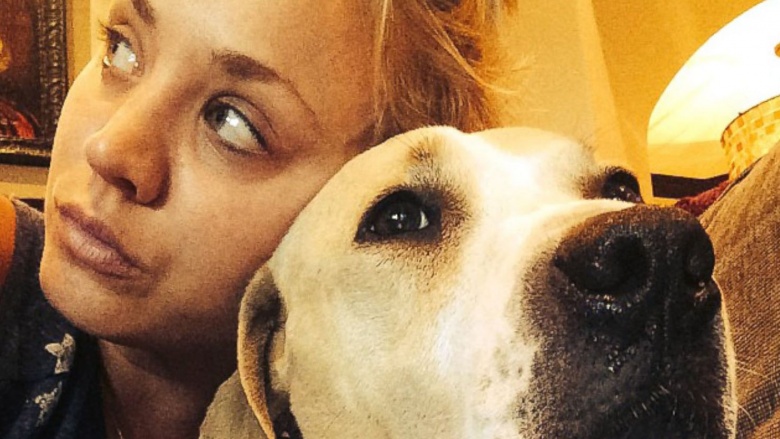 File this one under "reasons Cuoco probably believes they're soul mates": the word "Cuoco" means "cook" in Italian. Also, Cuoco's most beloved pooch (and her Instagram handle!) is named Norman Cook. It's so perfect that it's almost creepy.