Celebs Who Walked Out Of Interviews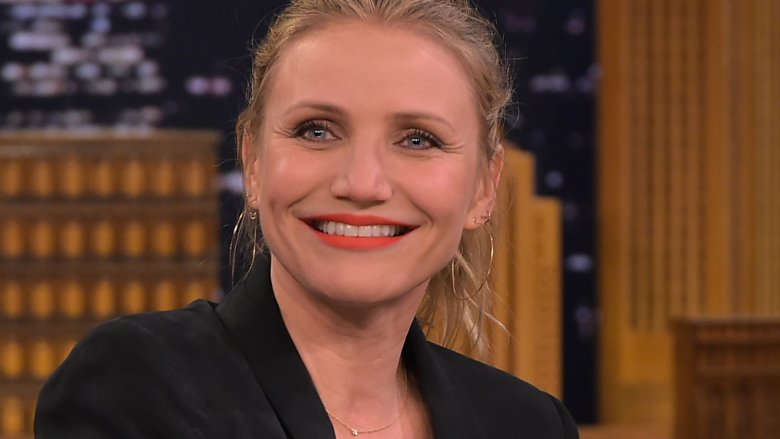 Getty Images
Most celebrities are adept at handling the media; between profile pieces, press junkets, and red carpet appearances, adroitly fielding a wide swathe of questions from a variety of outlets is an essential feature of the Hollywood job description. However, in certain cases, even skilled interviewers have crossed a line with famous folks and end up pushing them to walk out on the conversation (or purposefully hang up, as the case may be). 
According to The Washington Post, there are five major reasons that celebrities shut down interviews: questions that are too focused on the past, questions about other famous people, questions that could be perceived as insulting to said celebrity's work, overly direct questions about their personal and romantic lives, and finally, questions about controversies that the celeb has been linked to. Looking at the following celebrity interview shutdowns and walkouts, which range from the awkward the to evasive to the well-warranted, these categories pretty much cover the bases. Read on to see if you agree.
Robsten: the ultimate non-starter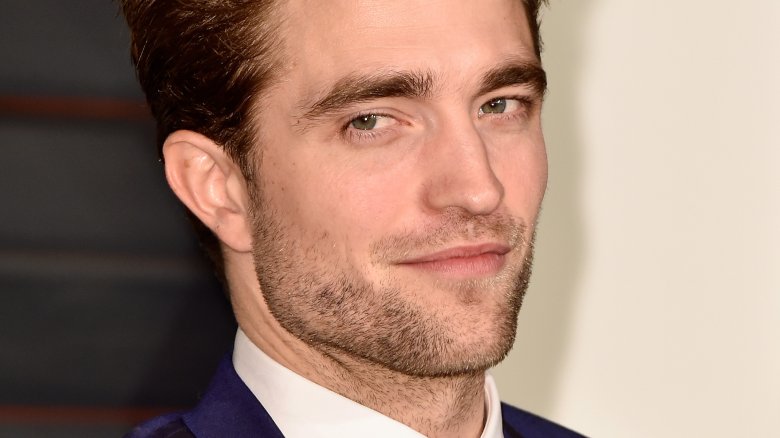 Getty Images
All the way back in 2009, in the halcyon days before cheating scandals and less-than-creative nicknames, rumors had just started to swirl about a romance between actor Robert Pattinson and his Twilight costar Kristen Stewart. Pattinson was making the rounds to publicize The Twilight Saga: New Moon when he stopped by Ryan Seacrest's radio show On Air with Ryan Seacrest to discuss the movie. After exchanging the expected niceties, Seacrest hit Pattinson with a direct question about his relationship with Stewart, asking the star, "What can you say to your fans who are are desperate to know about you and your co-star Kristen?"
Pattinson politely laughed, but his visibly flummoxed publicist quickly put the kibosh on the interview, signaling for Seacrest to be quiet and for Pattinson to leave. The star politely responded that he could tell fans to watch the new movie ("It's amazing!"), stood up, and followed his handler out of the studio. It doesn't seem like there were any hard feelings, however, as Pattinson called in to Seacrest's show again in 2017 to discuss his film Good Time.
Paris Hilton's moment hasn't passed, thankyouverymuch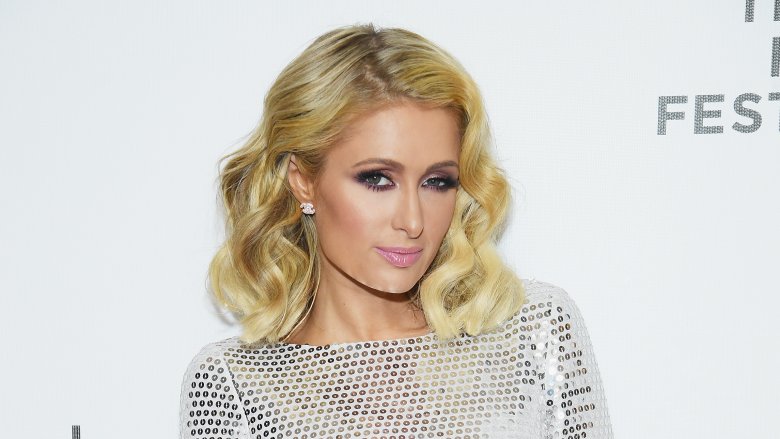 Getty Images
Heiress and reality show veteran Paris Hilton was none too pleased during a 2011 interview with ABC's Good Morning America when correspondent Dan Harris boldly asked her, "Do you ever worry about your moment having passed?" A visibly annoyed Hilton looked around for a moment, loudly sighed, and then walked off camera. Prior to Hilton's walk-off, Harris had gone in with blunt questions like, "Is it true that when you're not on camera that your voice drops and you're much more serious?" and, "Do you worry at times that the people who have followed in your footsteps, like Kim Kardashian, are overshadowing you?"
After taking a minute to consult with her publicist, Hilton returned to the interview to flatly explain that, "I've been in this business for 15 years now, so it's been a very long time, and just like any other businessperson or someone in the industry, it's always important to reinvent yourself and come up with new projects." 
Donald Trump hates ice cream gloves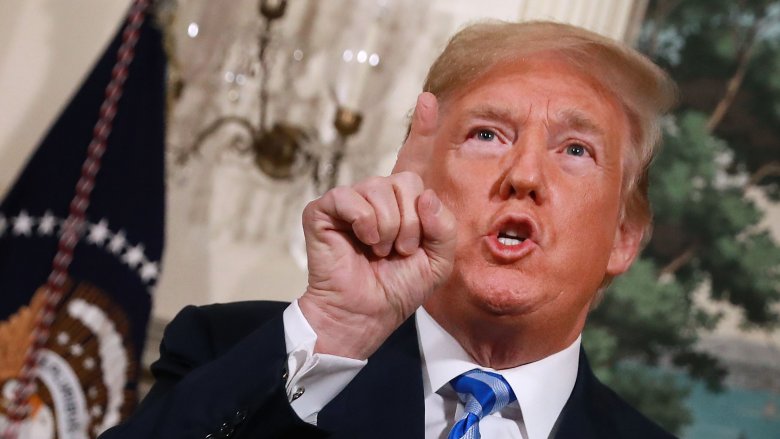 Getty Images
Donald Trump has gained notoriety for walking out on interviewers, as this helpful New York Times video illustrates. During a stop in Delaware, Ohio, during his 2016 presidential campaign, a correspondent for a local NBC affiliate attempted to ask the then-candidate about allegations that he was a racist and a sexist, leading to Trump muttering "Thank you very much," and walking away  —though he turned back to insist, "I am the least racist person you've ever met."
In November 2017, CBS This Morning correspondent John Dickerson also got the walk-out treatment when he tried to press President Trump on difficulties with former President Barack Obama (who Trump had called "sick and bad") around issues of surveillance. Trump swiftly shut Dickerson down, abruptly ending the interview and walking off camera. 
But neither of these incidents was the first time that Trump had walked out on a reporter. In 1990, an irate Trump left an interview with CNN after being confronted with questions about his casino businesses. He also ditched Sacha Baron Cohen (in character as Ali G on Da Ali G Show) in 2003 after he tried to talk Trump into investing in "ice cream gloves." Trump later tweeted, "I never fall for scams. I am the only person who immediately walked out of my 'Ali G' interview." According to the video, however, he did stay for the entirety of Ali G's pitch before making his exit.
No trips down memory lane for Robert Downey Jr.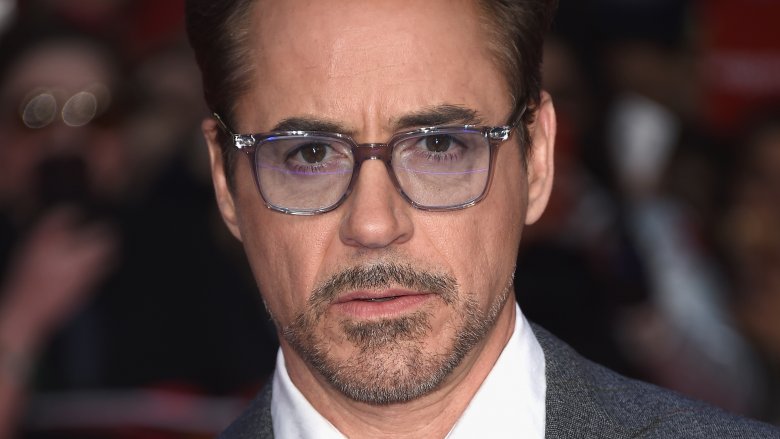 Getty Images
An April 2015 conversation between UK's Channel 4 News presenter Krishnan Guru-Murthy and Avengers star Robert Downey Jr. turned real awkward real fast. As the interview progressed, Guru-Murthy directed some fairly personal questions at Downey Jr. about his stint in prison and quoting old interviews, to Downey Jr.'s visible discomfort ("Are we promoting a movie?" he joked). Once the conversation turned to Downey Jr.'s earlier battles with drugs and whether he was "free of all of that," the actor completely shut it down, saying "I'm sorry...what are we doing?...Bye." He then got up and walked out.
Guru-Murthy justified asking Downey Jr. the tough questions in an op-ed for The Guardian, writing, "[Downey Jr.] could have engaged more with the earlier questions and I'd have never had time for the ones he didn't like. He could have played a dead bat with the serious stuff and the whole thing might have been dropped from the running order as too dull. He could have said he didn't want to talk about himself and I'd have tried another serious topic."
Downey Jr. later appeared on Howard Stern to describe his side of the encounter, saying "I just wish I had left sooner...What I have to do in the future is give myself permission to say 'That is more than likely a syphilitic parasite and I need to distance myself from this clown'. Otherwise I'm probably going to put hands on somebody and then there's a real story."
Joan Rivers brings some real shock value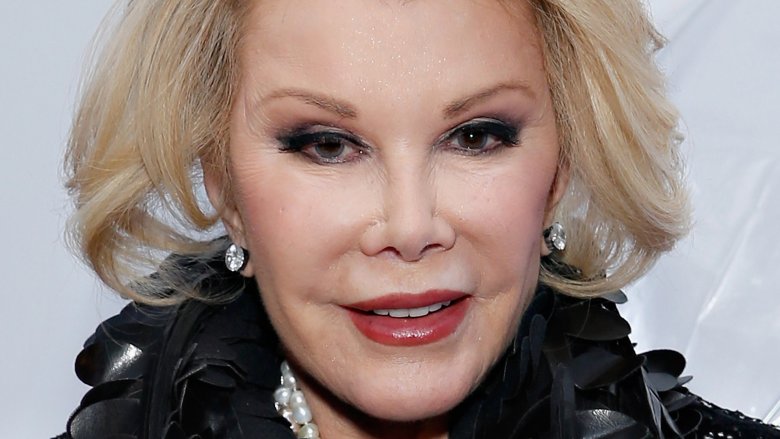 Getty Images
The late comic Joan Rivers was legendary for speaking her mind, and a testy 2014 interview with correspondent Fredricka Whitfield for CNN's News Room captured her in true form doing just that. Rivers was appearing to discuss her new book Diary of a Mad Diva, and things got off to a shaky start with Whitfield calling Rivers' work on Fashion Police "mean" and noting the "shock value" of the cover of Rivers' book (in which Rivers appears wearing a fur coat).
Rivers pushed back right away, asking Whitfield whether she was wearing leather shoes and telling her to "shut up." Rivers then told Whitfield that she was "negative" and "not the one to interview a person who does humor," and stormed out of the interview. A befuddled Whitfield was left alone on screen, asking, "Are we serious?" Yep, we are.
Rivers later explained to The Wrap that she felt justified in ending the interview, saying, "[Whitfield] did not seem to understand we were talking about a comedy book and not the transcripts from the Nuremberg Trial. Every question was an accusatory one designed to put me on the defensive."
Don't Harris Rita Ora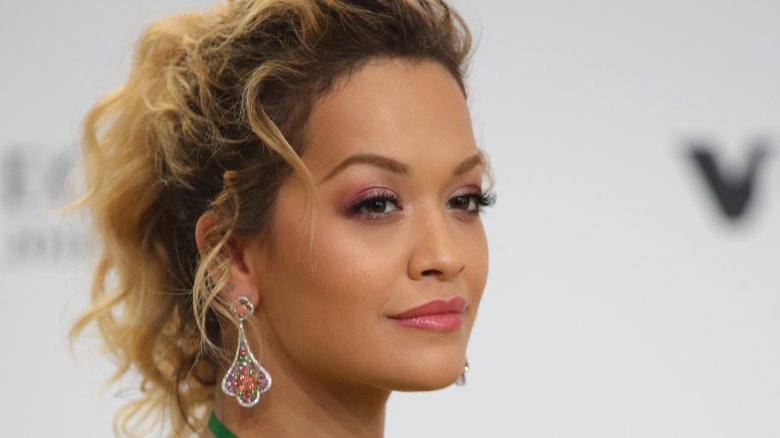 Getty Images
British Singer Rita Ora was putting in an appearance at an otherwise innocuous perfume launch event in August 2014 when she was confronted by a distinctly uncomfortable interview question. After posing the obvious questions about the product and her singing career, an Associated Press reporter took it "there" when he started to ask the singer, "There's been a lot of rumors about Calvin Harris not releasing some of your stuff..." At the mention of her Scottish DJ ex-boyfriend's name, Ora politely smiled, said "Thank you," and walked away. 
Just a few days earlier, Ora had appeared on Ryan Seacrest's radio show and explained that she'd been unable to perform her song "I Will Never Let You Down" at the Teen Choice Awards because Harris (who owned the rights) allegedly wouldn't approve the performance. Harris later clapped back on Twitter, writing in since-deleted tweets (via E! Online), "You'll only know 1 side of the story RE Teen choice awards because I choose not to talk to the papers about every aspect of my personal life...But just know I had a damn good reason."
According to The Sun, all the drama between the exes had chilled out by 2018, and Ora had followed Harris on Instagram.
Justin Bieber gets a language lesson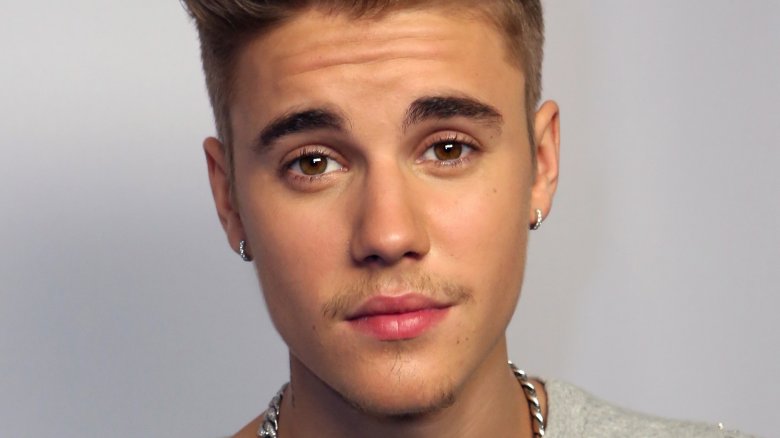 Getty Images
One of the most awkward celebrity walkouts we've seen happened in October 2015, when singer Justin Bieber appeared in person for a Spanish radio show on the station Vodafone yu. The three hosts were friendly enough and trying their hardest, though Bieber, who doesn't speak Spanish (as the world witnessed during a live performance of his hit "Despacito") was clearly having a difficult time following an onslaught of questions in a mix of English and Spanish. The first question pretty much set the tone: "You are like a superstar...Why you say "sorry?" For what?" (an allusion to Bieber's song "Sorry"). After each answer, the hosts translated back into Spanish for listeners, while an increasingly baffled and fed up Bieber stared on.
Bieber made it through about nine minutes of the interview, until, as The Huffington Post described, he abruptly walked out of the room without offering a reason, just as the hosts were trying to introduce him to "the biggest YouTubers in Europe." The hosts screamed his name after him, to no avail.
Cameron Diaz sticks by her besties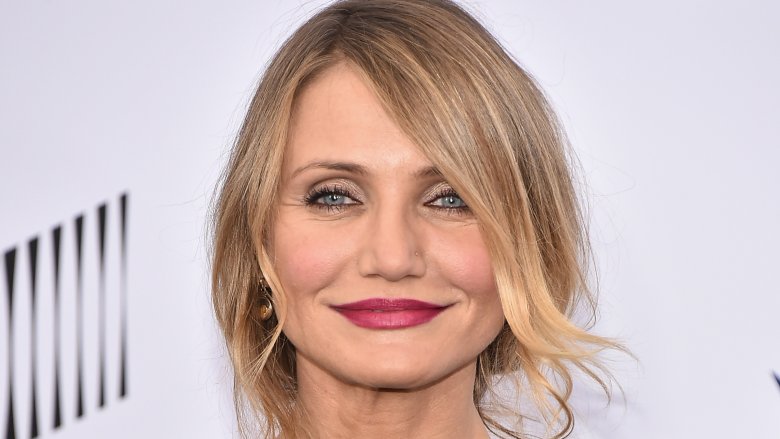 Getty Images
In July 2014, actress Cameron Diaz suddenly ended a radio interview with Australia's KIIS 106.5's "Kyle & Jackie O." The reason? Host Kyle Sandilands took it too far making jabs about Diaz's close friend Drew Barrymore. Diaz was on the show with costar Jason Segel to promote her new movie Sex Tape when the conversation turned to Barrymore's notorious history with substance abuse. Through Barrymore has been candid about her struggles with drugs and alcohol as an adolescent, Sandilands crossed a line with Diaz when, after his co-host mentioned that a child actor in the film resembled Barrymore, he added, "Let's hope she misses out on the Drew Barrymore drug years, because those were a great thing to watch, but not so good to be in, I'd imagine."
Diaz immediately fired back, saying, "I'm sure, Kyle, you've never been through a drug phase, have you? Or alcoholism or anything like that? Pretty clean; always did it right? Congratulations." It was all down hill from there, with Sandilands making a crack about Diaz's husband Benji Madden. After an awkward additional question, Diaz promptly explained the interview needed to end and hung up. Even Sandilands' co-host admonished him for his gaffe, saying, "Good one, Kyle. You ruined that interview. Sorry to be blunt."
Shannon Tweed had it up to here with the schmeckle talk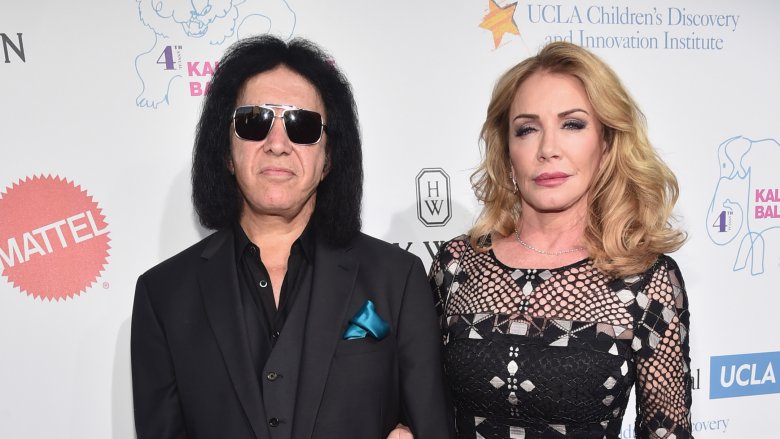 Getty Images
Kiss frontman Gene Simmons has had his fair share of inappropriate interview moments, but an especially brutal showing on HLN's Joy Behar Show in June 2011 may take the cake. Simmons was appearing with his long-term partner Shannon Tweed to promote the sixth season of their A&E reality show Gene Simmons Family Jewels, which chronicled their family's tumultuous life. 
After Behar started questioning Simmons about his rumored cheating and "philandering ways" (a topic that the reality show explored in depth), Simmons acknowledged that "there have been [other women]," while a visibly upset Tweed exclaimed, "I'm tired, I'm tired!" Behar then brought up a rumor that Simmons had slept with 5,000 women over the course of his life, joking "How's your back, Gene?" to which Simmons replied, "My back is good. My schmeckle not so much." At that point, Tweed had had enough; she slapped Simmons, tore her microphone off, and walked off. "She's mad," an astute Behar noted. 
And yet, despite the obvious discord on display during the interview, Tweed and Simmons got married in October the same year.
Don't ask Russell Crowe about his accent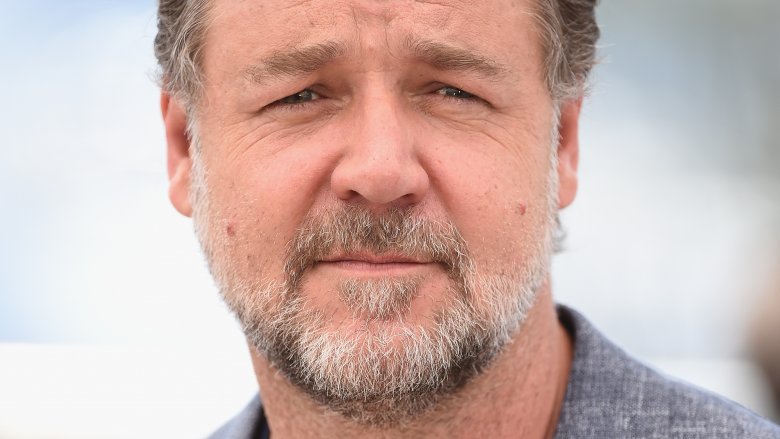 Getty Images
Listeners of BBC Radio 4's Front Row got a taste of a pretty PO'd Russell Crowe in 2010 when the show's host Mark Lawson dared to dissect the actor's accent in the movie Robin Hood. Speaking with Crowe about his role as Robin Hood in the film, Lawson said, "The accent you've given him, there are hints to me of Irish. But what were you thinking of in those terms?" 
An annoyed Crowe tersely replied, "You've got dead ears, mate. You've seriously got dead ears if you think that's an Irish accent...Bullocks..." He went on to discuss the character's background, but couldn't get over the accent question, returning to the point: "I'm just a little dumbfounded that you could possibly find any Irish in that character. That's kind of ridiculous. But then it's your show..." 
Lawson tried to course correct, saying, "You were going for Northern English," to which an even more incensed Crowe responded, "No, I was going for Italian. Missed it?" Lawson then tried to ask a quick follow-up question about Gladiator, but Crowe was already walking out of the interview, muttering "I don't get the Irish thing. I don't get it at all."
Bill O'Reilly Gross-ed out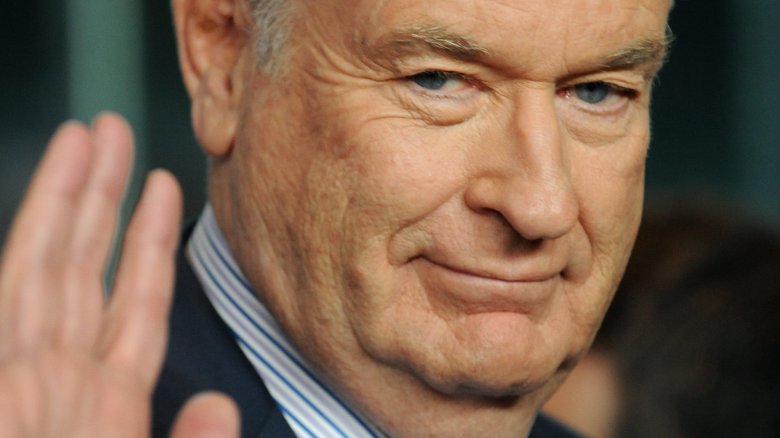 Getty Images
NPR's Terry Gross is one of the most respected interviewers in radio history, but that didn't matter when she came up against then-Fox News host Bill O'Reilly in 2003 for her show Fresh Air.
O'Reilly was appearing on the show to discuss his book Who's Looking Out For You? Gross kicked things off by asking the famously conservative O'Reilly to respond to allegations made by liberal comedian Al Franken about O'Reilly being a bully. O'Reilly, who was obviously displeased by Gross' line of questioning, became increasingly frustrated as the interview went on. Eventually, after Gross pushed him again on Franken's various accusations against him and insisted on reading a quote from a negative People magazine article, O'Reilly abruptly ended the interview, saying, "This is just a hatchet job on me, and I don't like it...Did you do this to Al Franken?...You should be ashamed of yourself, and that is the end of this interview," before walking out of the studio he'd been speaking from.
Gross got the last word in August 2017 (just after O'Reilly was fired from Fox News for sexual harassment) when, on The Tonight Show, she reminisced with host Jimmy Fallon about O'Reilly's behavior: "I asked him a few challenging questions about whether he used the microphone to settle scores or to get even with people...he said, 'If you think that's fair, Terry, you should get out of this business.' And I'm thinking, 'One of us still has a program.'" 
Burn.
Not behavior to model from Naomi Campbell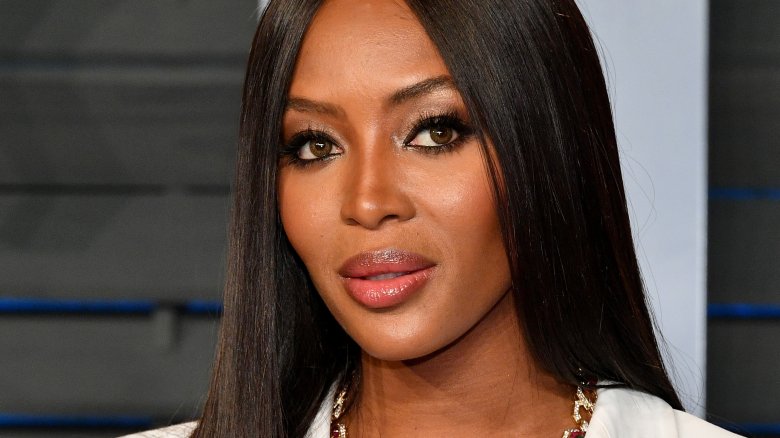 Getty Images
ABC News saw a decidedly ugly side of notoriously temperamental supermodel Naomi Campbell in April 2010, when the show attempted to ask Campbell about a diamond she had allegedly received from former Liberian dictator Charles Taylor. Campbell responded, "I didn't receive a diamond and I'm not going to speak about that." She then walked out of the interview and punched a camera a producer was holding.
As the Daily Beast reported, Taylor was standing trial for war crimes at the time of the interview, and Campbell had also denied that she'd previously had dinner with him (despite photographs to the contrary). According to ABC News, Campbell had "refused [prosecutors'] requests to be interviewed about the allegations that they say could help directly link Taylor...to the possession of uncut diamonds used to fuel a campaign of terror in Sierra Leone between 1997 and 2001."
In August 2010, however, Campbell cooperated with the prosecution after being threatened with jail time, and, per The Telegraph, admitted that she had indeed unknowingly accepted a present of blood diamonds from Taylor, who was later sentenced to 50 years in prison for various crimes against humanity.