Grace Van Dien's Parents: The Stranger Things Star Comes From A Famous Family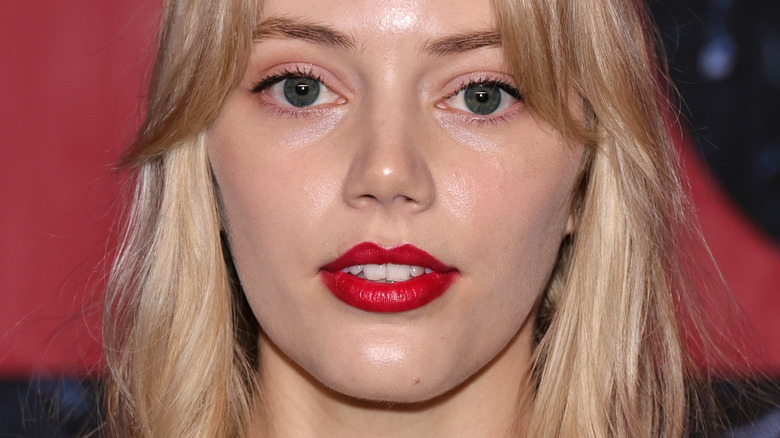 Theo Wargo/Getty Images
Unless you were living under a rock when Season 4 of "Stranger Things" was released, there is no way you haven't heard of the character Chrissy Cunningham. Despite the short-lived role, Chrissy, played by Grace Van Dien, was quite impactful to fans everywhere. Her innocence and loving friendship with Eddie Munson had viewers devastated that she was (spoiler alert) killed off too quickly. Following the season's release, Dien's popularity grew immensely as "Stranger Things" fans united to support her career. Joseph Quinn's famous line, "Chrissy, wake up!" helped with that popularity as it became a viral trending sound everywhere ... we even bet you sang the line in your head.
While it's obvious to fans that Van Dien's character would become beloved, the actor could have never expected the success that would come with her role on "Stranger Things," per SixtySix Magazine. She said, "My life has changed completely. I didn't think a role with a short amount of screen time would have the impact that it has had, but I'm very grateful for it ... it's been an amazing experience." Although it seems that Van Dien has just started her career in entertainment, the actor has been surrounded by film and television her whole life. Van Dien actually grew up with parents who were pretty successful in the entertainment industry. Many wouldn't know unless they did a deep dive into Van Dien's life, but we're here to fill you in on all the details about her famous family.
Grace Van Dien's family has been in the entertainment industry for decades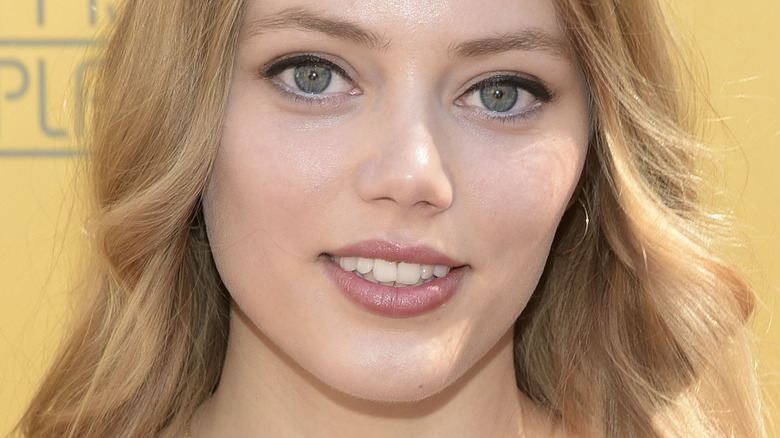 Michael Tullberg/Getty Images
Grace Van Dien had a lot of people to turn to when she gained her newfound fame from "Stranger Things." From her great-grandparents to her parents, her family has a long history of acting. Van Dien's great-grandfather, Robert Mitchum, was a big Hollywood actor in the '40s and '50s, and starred in films like "Out of the Past" and "The Night of the Hunter." Call it fate, but in 1997, Robert and Van Dien's parents, Casper and Carrie, all crossed paths after they starred in the film "James Dean: Race with Destiny." 
Casper and Carrie's relationship seemed perfect for many reasons, but most notably because they had common interests. They were both in the acting world, as Casper went on to star in the film "Starship Troopers" and Carrie starred in "The Bold and Beautiful" for several years. Over time, Carrie lost interest in the acting world and decided to become a professional chef in 2001. As for Casper, his love for his decades-long career never died. In 2018, he told ET, "I really appreciate being able to work this long. I have a lot of fun and I feel lucky." His experience in acting came in handy when his daughter's career took off, as he has helped her navigate her success.
Casper Van Dien supports Grace Van Dien's acting career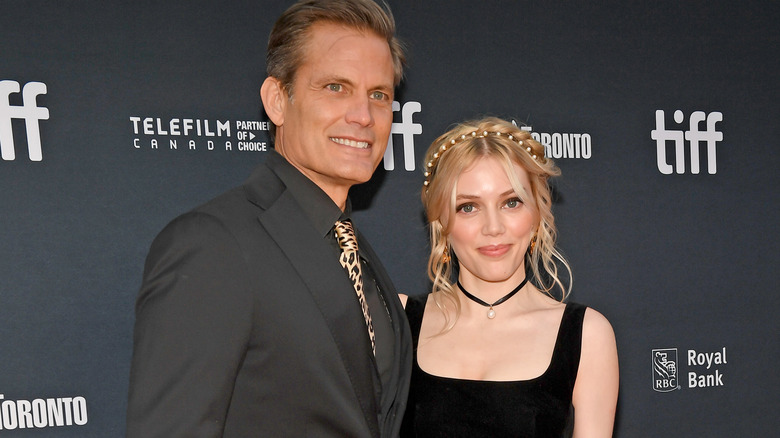 Sonia Recchia/Getty Images
After seeing how talented Grace Van Dien is in "Stranger Things," it's hard to believe that she never wanted to get into acting. But for a long time, Grace had no interest in getting into the entertainment world, per People. She said, "I wanted to go to college and become a writer, and I didn't want to be part of this world at all." Even so, Casper Van Dien supported his daughter, and it was actually Grace who ended up changing her mind about becoming an actor.
Throughout her career change, the "Starship Trooper" actor has been by Grace's side, even when it wasn't going so well. Grace revealed that she continuously turns to her father for advice, per People. After facing constant rejection in the business, he continued to remind her that it's just a part of the process and something every actor has to face.
The father-daughter duo can clearly rely on one another, and Casper couldn't be more supportive of her career. He told PIX11 News, "My daughter, Grace, it's just awesome to see her. I love to watch her with her fans. She's so loving and kind and open, and I couldn't be more proud of her and her talent, she's so focused." Talk about the ultimate duo! Hopefully, Grace and Casper will continue to have successful acting careers, and who knows, maybe one day we will see them in a project together.