How Yolanda Hadid's Lyme Disease Damaged Her Marriage To David Foster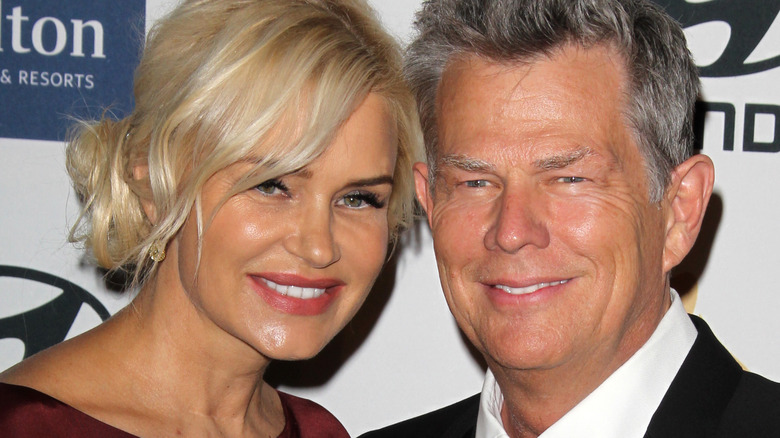 Kathy Hutchins/Shutterstock
When Yolanda Hadid was first introduced to fans on "The Real Housewives of Beverly Hills," she was married to Grammy award-winning musician and music producer David Foster. During her early days on the Bravo reality show, the gorgeous Dutch model doted on her man. (Who could forget when she cooked him dinner while wearing lingerie, or the time she gifted him a book filled with nude pictures of herself?)
Back then, Hadid's idyllic life included a grove of lemon trees in her backyard, A-list dinner party guests and piano-side serenades from her talented husband. But things went south when she got sick in 2012. Her mystery illness was documented on the show, but not everyone was buying it. Co-star Lisa Rinna famously accused Hadid of having "Munchausen" syndrome, a psychological condition in which someone pretends to be sick and ends up showing symptoms of the imagined illness, and it became a major storyline on "RHOBH."
Hadid didn't only have her "Real Housewives" co-stars questioning her as she battled symptoms that included severe brain fog, extreme fatigue, muscle weakness, migraines, and anxiety. Her marriage was also hitting a rocky patch at the same time, and by 2016, she'd filed for divorce.
Yolanda Hadid's illness put a strain on her marriage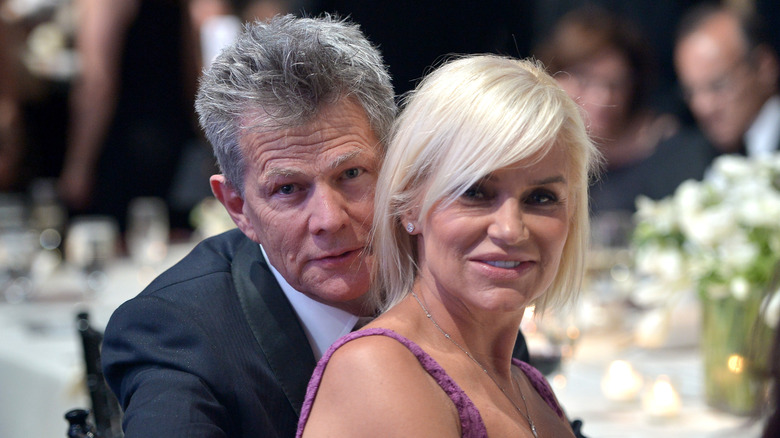 Charley Gallay/Getty Images
In 2012, Yolanda Hadid was diagnosed with "severe, chronic" neurological Lyme disease after an infection was found in her brain, according to Page Six. The bad news came only one year after she married David Foster. In an interview with People, Hadid revealed that as her illness progressed, she was unable to experience the things she loved with her husband. "All of a sudden, all of the things we shared, all of the things we used to love to do together ...that all shut down," she said. "I couldn't participate in that life anymore."
She went further in her 2017 memoir, "Believe Me: My Battle With the Invisible Disability of Lyme Disease." In the book, she wrote that her husband became increasingly unhappy that she was unable to be by his side as part of his high-profile lifestyle. She added that her husband became "impatient" with her slow recovery.
During an appearance on "Watch What Happens Live," Hadid admitted that it isn't unusual for a serious illness to put strain on a marriage. "David and I had an incredible seven-year run," she said. "When I got sick, things went down and it's just part of life. ... When people are chronically ill, it strains the marriage." She also admitted that her split from Foster actually helped improve her health. "The emotional and spiritual part of healing is 50 percent of the pie," she said. "When you're not in a relationship where you're an in sync, that could hold you back from healing."
David Foster and his daughters spoke out about Yolanda Hadid's illness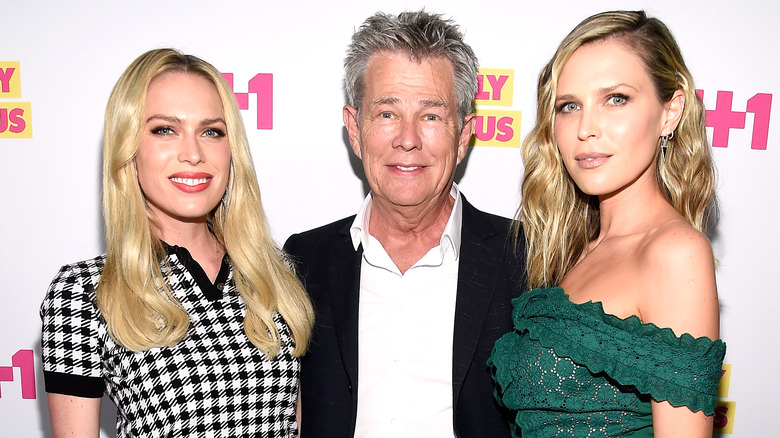 Frazer Harrison/Getty Images
While Yolanda Hadid left her marriage with as much grace as she could muster, her former stepdaughters threw a bit of shade her way. During a 2016 appearance on Jenny McCarthy's "Dirty, Sexy Funny" podcast, Sara and Erin Foster questioned the severity of their ex-stepmother's illness. While Sara prefaced things by saying she wouldn't usually comment on Hadid's health, she noted, "What I will say is if you're capable of continuing to be on a reality show, you're not dying." She also slammed the various outlets and social media users who were dragging her father for allegedly abandoning his sick wife.
Following his split from Hadid, Foster told Entertainment Tonight that the marital problems weren't all due to his ex-wife's Lyme disease. He also said he was happy to hear that Hadid was doing better healthwise. "We just always did our best," he said of his former relationship. "We had some other issues, as well, but everybody's in a good place now. The main thing is that she's healthy and in remission. She worked really hard at it."
Hadid also said she has no hard feeling toward her ex-husband. On "Watch What Happens Live," she said she wishes Foster nothing but the best in life and clarified that she still holds him in "high regard."